Derive Bistro soon will be uprooted.
The vegan restaurant just opened in July at 1224 Washington Ave. in Golden. This past weekend, it announced its impending closure on Facebook.
"We have decided to close Derive Bistro," the post reads. "This decision is an impossible decision for us because this was our dream and it was [so] short lived."
The post indicates that the restaurant will close after business hours on Oct. 20. Owners Sean and Samantha Kelley didn't respond to requests for comment.
BusinessDen reported in July that Derive had signed a seven-year lease on the space, located above the Underground Bar in downtown Golden. The Kelleys had shut down their vegan food truck, SOS Catering, to open the brick-and-mortar eatery.
Comments posted by Derive on its Facebook announcement say that the couple have no plans to relaunch the food truck in the near future.
Derive's menu includes about a half-dozen entrees, including a Reuben sandwich that incorporates made-from-scratch seitan, a pulled barbecue sandwich made from seitan and jackfruit, a cashew-derived mac and cheese, and a wrap built around fried cauliflower.
Though a number of vegan food trucks operate locally, brick-and-mortar vegan restaurants are more rare. Options include Uptown's Watercourse Foods, Native Foods Cafe in Glendale and Boulder, and City Park West's Beet Box Bakery & Cafe.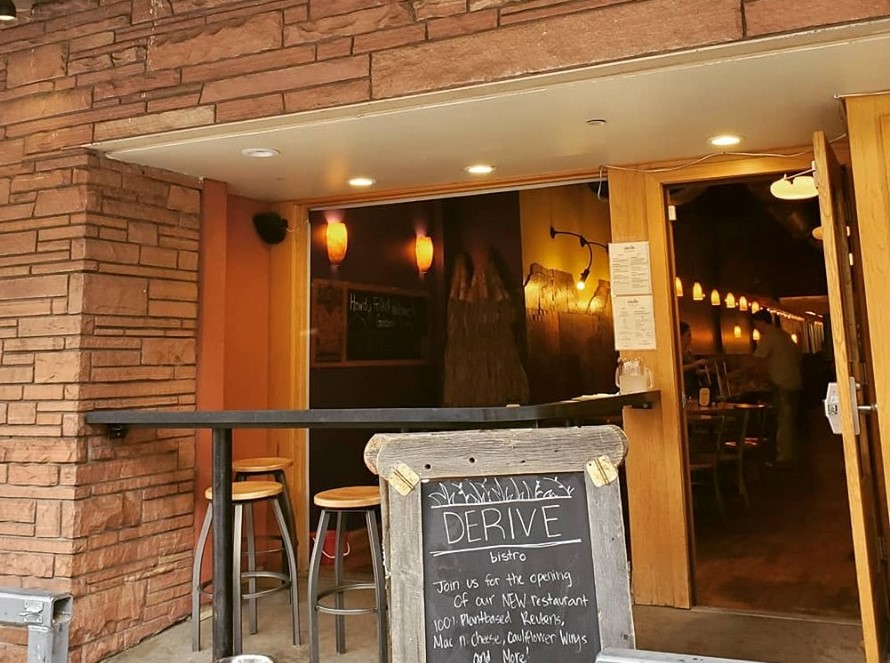 38250