The metro area has one more brick-and-mortar vegan restaurant and one less vegan food truck.
Derive Bistro opened July 5 at 1224 Washington Ave., above the Underground Bar, said co-owner Sean Kelley. He and his wife Samantha previously operated vegan food truck SOS Catering.
"There are no real vegan options on the west side of Denver," Kelley said. "Golden is kind of a vegan desert."
The restaurant took over the former space of diner-style eatery Jolynn's Food & Spirits, which Underground owner Jolynn O'Leary operated. O'Leary was looking for something new to occupy the restaurant space, Kelley said.
The menu includes about a half-dozen entrees, including a Reuben sandwich that incorporates made-from-scratch seitan, a pulled barbecue sandwich made from seitan and jackfruit, a cashew-derived mac and cheese, and a wrap built around fried cauliflower.
Kelley described the menu as "vegan comfort food," and said entrees range from $11 to $14.
Derive also has a full bar stocked with vegan drinks. Kelley used a website called Barnivore, which markets itself as "your vegan wine, beer, and liquor guide," to ensure the drinks are vegan.
The Kelleys launched food truck SOS Catering in 2017. Kelley said he had a partner on board in hopes of running both the food truck and the restaurant, but shut down the food truck last week when the partnership fell through.
Derive signed a seven-year lease on its space in Golden, which can fit 72 diners inside counting bar seating, and 20 more on the patio. The restaurant employs about 12 people, Kelley said, including vegan chefs and a few servers who previously worked for Jolynn's.
The Kelleys, both marathon runners, became vegan a few years ago both for the health benefits and "for the animals," he said.
When the couple first launched SOS Catering, there were few options for vegan fare but there are more now, Kelley said. But he doesn't see them as competition.
"It's more of a family vibe," he said. "I've had the owners of a couple of vegan restaurants come in for lunch and wish us luck. Everyone's just happy to have more vegan options in Colorado."
Vegan brick-and-mortar restaurants are rare in the Denver area. Options include Uptown's Watercourse Foods, Glendale's Native Foods Cafe, City Park West bakery Beet Box and So Radish, which recently opened in Arvada. A number of vegan food trucks also operate locally.
Derive Bistro opens every day at 11 a.m. and remains open until 9 p.m. Sunday through Thursday and 10 p.m. on weekends.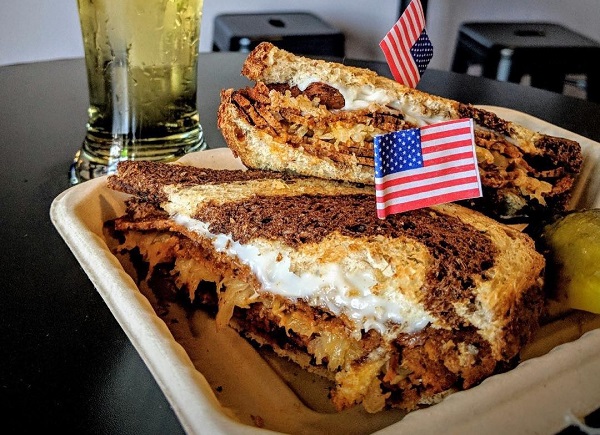 36426