Another real estate giant wants to buy and quickly resell your home.
RedfinNow, a division of real estate brokerage website Redfin, is one of the latest algorithm-driven home-flipping companies to bring its "iBuying" services to Denver, joining competitors Opendoor and Zillow Offers.
RedfinNow launched along the Front Range in February, according to Michael Welk, the company's Denver market manager. A BusinessDen review of public records found that, as of the end of last week, the company had purchased 65 homes across the six-county Denver metro area and resold 18 of them.
Welk said that homes qualified to get an offer from RedfinNow generally cost less than $600,000 and have been built since 1960. These qualifications mirror those of Opendoor, the largest of the iBuyers.
Like Zillow Offers and Opendoor, RedfinNow's business model revolves around quickly relisting purchased homes for sale and making only minor improvements.
"If we sell a house and we make a lot more money on the resale, we probably didn't do the seller any justice," Welk said. "We're trying to make sure it's a win-win. We try to be smart with renovations and not overimprove a home — we just make it a nice home that's safe and people will enjoy."
BusinessDen's review found that Redfin resold the 18 homes for an average of $14,069 more than what it paid for them.
That's a higher margin than both Opendoor and Zillow, which made an average of $7,844 and $11,257, respectively, per home sale in their first six months locally, according to previous BusinessDen reporting.
However, like Opendoor and Zillow, Redfin primarily aims to make money off fees charged to sellers, rather than by reselling the homes at a gain. Unlike its competitors, which vary their fees depending on home characteristics, Redfin charges a flat fee of 7 percent.
That means the company would be paid $28,000 for the sale of a $400,000 home. A portion of that fee goes toward paying the buyer's broker, which Welk said is the "largest expense."
$64K profit on first area home
The company bought its first Denver-area home on March 29 of this year, records show. Redfin paid $365,800 for the three-bedroom, 1,000-square-foot home in North Park Hill and resold it in late June for $429,999 — a gain of $64,199.
Twice, the company took a loss on the resale. In May, it purchased a three-bedroom Littleton home for $475,500. Three months later, it sold for $9,050 less.
As of last week, Redfin had purchased homes in all six counties in the Denver metro: 10 in Denver County, 21 in Arapahoe County, 12 in Adams County, 11 in Douglas County, nine in Jefferson County and two in Broomfield County.
The average price Redfin paid for a home locally has been $384,243, per BusinessDen's review of public records. Its purchases have ranged in price from $150,350 for a 700-square-foot condo in Denver to $587,450 for a 4,130-square-foot house in Castle Rock.
Elsewhere in the Front Range, the company has purchased homes in Colorado Springs, Erie, Firestone, Frederick and Fort Collins, Welk said.
RedfinNow started buying homes in January 2017 in Southern California's Inland Empire. The iBuyer now operates in eight markets: Inland Empire, Los Angeles, Orange County, and San Diego, California; Dallas, Austin and San Antonio, Texas; and the Denver metro area. The company plans to expand into more markets this year, said Redfin spokeswoman Alina Ptaszynski.
In addition to its iBuying division and full-service real estate agency, Redfin also offers mortgage and title services, Ptaszynski said. Its title services, called Title Forward, handles the title and settlement for each RedfinNow home purchase, which allows sellers to close the deal electronically.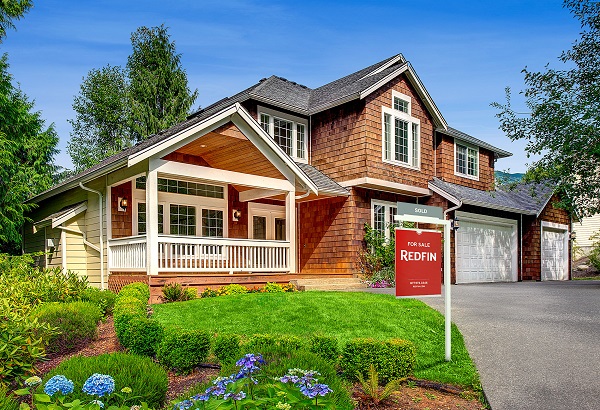 37675