A Taiwanese tea chain is pouring into Platte Street.
Tea Station, the U.S.-based franchise chain of Taiwanese parent company Ten Ren Tea Co., is set to open its 14th U.S. location at Riverview at 1700 Platte next year. The brand's Denver outpost will be its first outside of California and Nevada.
Licensee Lancy Hwu signed a lease last week for the 2,300-square-foot space next door to upcoming restaurant Daughter Thai. She anticipates the build out will take at least six months and is targeting a mid-2020 opening. Brokers Nathan Stern and Zach Cytryn of Broad Street Realty represented Hwu in lease negotiations.
The menu will include a wide selection of traditional Taiwanese tea, as well as Asian dessert drinks and mochi ice cream, a dessert made of rice cakes (mochi) formed around an ice cream filling. Hwu also hopes to offer Mr. Green Tea Ice Cream and Japanese pastries from Tokyo Premium Bakery in Platt Park.
"There are lots of younger working adults in the area, so I'm going to build the place to have a modern teahouse feel," Hwu said. "It'll be Asian-style, but modernized."
Hwu's iteration will differ from its West Coast concepts, which all offer a full food menu with "tea-flavored" dishes.
"The other Tea Stations serve Taiwanese street food, which isn't much of an option in California," she said. "But I'm going to focus on their drink menu and Asian desserts for this one."
Hwu is an ER nurse at Swedish Medical Center, but the Colorado native is well-versed in the restaurant business. Her uncle is behind JP's Asian Bistro in Littleton, and her parents own China Village in Colorado Springs, she said.
The original Tea Station was opened in 1995 in San Gabriel, California, by Jimmy Huang, a close friend of Hwu's family. Huang's family was behind Tea Station's parent company, Ten Ren Tea, when it launched in Taiwan in 1953, Hwu said.
"Ten Ren grew really big in the '70s, and it's really well-known in Taiwan, Japan and China," Hwu said. "When Mr. Huang came to California and opened a shop, he started noticing that the younger generations aren't as into traditional tea as older generations."
So Huang decided to add bubble tea (otherwise known as boba tea) to the menu, which had been invented just a decade before and had just begun making its way into the U.S., Hwu said. Now popular in the states, the drink has become something of a staple for the brand.
Tea Station currently has 12 shops in California and one in Las Vegas.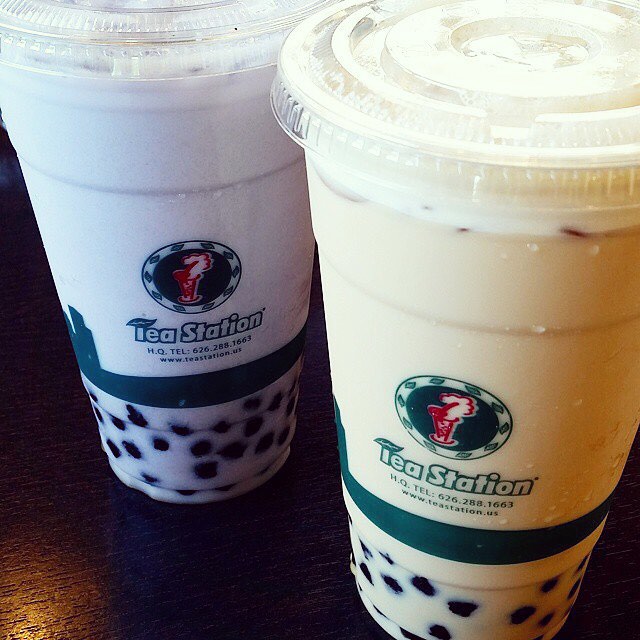 37310