One of the owners of Wash Park's Blackbird Public House is slicing into Capitol Hill.
Brian Midtbo's newest restaurant concept, Ritual Social House, will open next month in the old Nicolo's Pizza spot at 1209 E. 13th Ave., right on the border of Capitol Hill and Cheesman Park.
"The idea is to be a place that's just a casual neighborhood hangout with good food and drink, which gives Capitol Hill something I don't feel like it has right now," Midtbo said. "There are a couple folks that have started bringing in nicer restaurants, but as soon as you go casual, they become either a sports bar or a dive bar."
The eatery will specialize in pizza, both thin crust and Sicilian style, he said.
"To me, it's the original Detroit style," Midtbo said. "Detroit took Sicilian and made it a little thicker, but it's square pizza, a pan pizza."
The business signed a 20-year lease on the 3,000-square-foot space at the corner of 13th and Downing. Midtbo said he and business partner Garrett Ladd had been looking for a space since Midtbo closed two of his other concepts, Platt Park's Atticus and Rosedale, in August.
Sam Armatas acquired the assets of the restaurants in October and opened restaurant Devour The 303 earlier this year.
Midtbo, a 25-year Capitol Hill resident, began talks to take over Nicolo's space in February, and signed a lease in June.
"We want to be that spot for people from all walks of life," Midtbo said. "That's what I like about Capitol Hill. We get approached all the time to open stuff in Cherry Creek, but I like the diversity of people in Capitol Hill. And every restaurant I've ever owned has been very involved in the neighborhood."
The menu is made up of "traditional foods with unique spins," Midtbo said. About 35% to 40% of the menu will be vegetarian, including its ortolana, a traditional Italian pizza made with roasted eggplant. Midtbo said much of the menu will be locally sourced and made in-house.
Midtbo said a 12-inch pizza will sell for $14 to $18, and its sandwiches will run at about $11.
"We're not going to be fast-casual cheap, but for full service — for the city of Denver, it'll be affordable," he said.
Todd Joersz will handle the restaurant's wine list, which will include six whites, six reds and three bubbles. Midtbo will run its beer program, and he's bringing on bartenders to refine its selection of craft cocktails. Blackbird's first chef, Ken Thivierge, will run the kitchen, while Sheilah Troiano will run front of house.
Ritual also will launch a Tuesday running club headed by the restaurant's creative director Aden Holt, following in Blackbird's footsteps. Midtbo said Blackbird has the largest running club in the city, with at least 100 weekly participants.
But beyond that, Ritual Social House will be its own concept. Midtbo wants to open "a bunch" more in the future, and said the team first will look at the "underserved" suburbs.
"We want each one to have its own feel for its neighborhood," he said. "Hence why over here, we're doing so much vegetarian — there's just a lot of vegetarians in Capitol Hill. We want to make sure that's available to them.
"I'm not overly worried about the labor market or how expensive Denver is. There's a lot of people coming to Denver, and they need somewhere to eat and hang out."
Ritual is targeting a late-September opening. The restaurant will be open from 3 p.m. to 11 p.m. Monday through Thursday, and from 3 p.m. to 1 a.m. on Friday.
Brunch will be served 10 a.m. to 3 p.m. Saturday and Sunday, and on Saturdays, the restaurant will switch to dinner service and remain open until 1 a.m. Midtbo said the restaurant likely will add lunch hours later this fall.
Correction: This story has been updated to correct the style of pizza the restaurant will specialize in.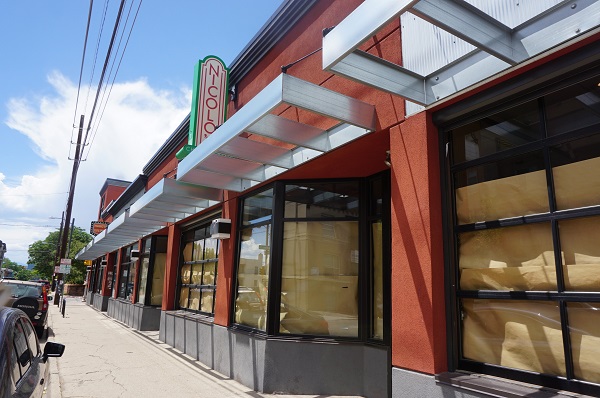 37235