Matt Joblon's latest deal is "kind of bittersweet."
Last week, Joblon's firm BMC Investments and Bow River Capital sold Financial House, the eight-story building they finished constructing at 205 Detroit St. in Cherry Creek in the spring.
The building, which sold to Denver-based Everwest Real Estate Investors for $55 million, is home to both BMC's and Bow River's offices. Joblon said the partners didn't go into the project planning a quick exit.
"The intention the entire time was, let's build a home for ourselves and let's own this a long time," he said.
But Joblon said the companies began getting unsolicited offers when the building became fully leased while still under construction, with no outside broker marketing the property. Rejecting offers resulted in higher ones, and Everwest went under contract to buy the building before it opened.
"At the end of the day, it was the right thing to do," Joblon said.
In addition to BMC and Bow River, the building's office space is leased to WeWork, UBS Financial Services and Oceanside Ten Holdings; all but WeWork have moved in. Joblon said the office rents average about $37 a square foot on a triple net lease.
The building also has 5,000 square feet of retail space on the ground floor. That's leased to Amazon Books, which opened in March.
It's the quickest sale yet for BMC, which develops solely within Cherry Creek. In recent years, the company has sold its Steele Creek apartment complex and Halcyon hotel, but it held both of them for about 2½ years after completion.
Joblon described the building as 73,000 square feet, which would make the deal worth about $750 a square foot. The Denver County Assessor's Office has the building at 76,249 square feet, which works out to about $721 a square foot.
The former calculation would set a record for price per square foot in the sale of a Denver office building, while the latter would not. The building at 1601 Wewatta St. sold in December for $742 a square foot, according to BusinessDen calculations.
BMC and Bow River paid $7.35 million in late 2016 for the land, according to property records.
Financial House was described as a $40 million project early in the development process.
Buyer EverWest is familiar with WeWork. It and a partner own 2323 Delgany St. in RiNo; WeWork signed a lease for the entire 85,000-square-foot building earlier this year.
BMC Investments recently purchased another development site in Cherry Creek, paying $12 million in June for a parking lot in the 200 block of Fillmore St. Meanwhile, Blair Richardson, the head of Bow River Capital, also has been pursuing neighborhood real estate opportunities, paying $6.8 million for two parcels last month.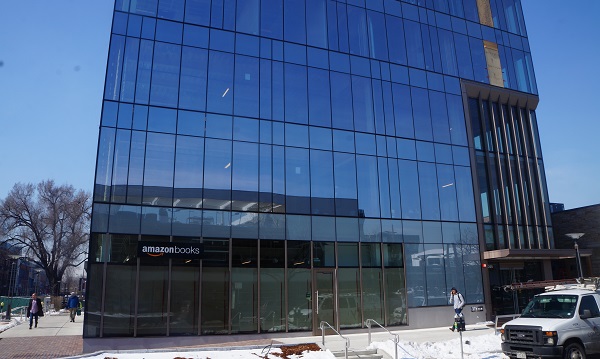 37136