Sometimes you need NASA technology for those cold nights in the wilderness.
Jon Rosenberg is using aerogel, which NASA employs on the Mars Exploration Rover, for his Cold Case Gear startup based in Pagosa Springs.
He launched a Kickstarter last week for an aerogel pouch, a lightweight insulation bag for products such as batteries, cellphones and snacks to stay protected from the elements.
"Because these products are so lightweight and compact, they needed something that has an incredibly high insulating value," he said. "Aerogel is the only thing."
The silicon-based substance is 1,000 times less dense than glass, according to NASA's website, and works by trapping heat inside the object.
Cold Case Gear's 2.2-liter pouch weighs only 80 grams, and can fit a water filter, camera battery, cellphone and snacks, according to its Kickstarter. On cold days, the pouch will keep electronics from dying, and also can keep food from melting or freezing.
Rosenberg has developed a number of prototypes, which he and his wife have been using on their frequent outdoor excursions.
"My wife and I have been using these for a year and a half, and it's so nice to have on a hike, knowing our food won't freeze or melt and all our batteries will work," Rosenberg said. "My wife is a photographer, and she'll leave all her camera batteries in one of our pouches. Even when it drops down to negative 10 degrees, she can toss them in the pouch and leave it in the car and they'll be fine."
Rosenberg wants to raise $9,500 on Kickstarter to make 500 pouches. As of Friday, 66 people have backed the project, pledging a collective $2,600 with 27 days to go.
The pouches are selling on Kickstarter for $35, and eventually will retail for $60 on Cold Case Gear's website. Products will begin shipping in October.
Though he had hoped to launch his initial Kickstarter earlier in the year, he had issues with his Vietnam-based manufacturer, which couldn't source the aerogel and ultimately dropped the project.
He found a new manufacturer in Michigan.
"I like that better, manufacturing in Michigan rather than Vietnam," Rosenberg said. "Now it's a little bit smaller-scale, but we're just getting things off the ground."
Sleeve would be next
He has a handful of other products in the works, but is raising money for only the pouch to start. If the Kickstarter reaches its goal, Rosenberg then would launch an insulated sleeve for keeping water from freezing. That crowdfunding campaign will seek $10,000, which Rosenberg said will be able to make about 330 sleeves.
Rosenberg has a utility patent pending and expects to go the crowdfunding route for the rest of his products as well, which include a GoPro case, a phone case and a case fitted for propane gas canisters to keep them from turning into a liquid.
Rosenberg, who works for a local clothing company, worked with Jeff Popp to design the products. Popp is the co-founder of MHM, a backpack brand, and Co.Alition, a commuter bag brand, and once presented his startup on "Shark Tank."
Eventually, Rosenberg said he'd like to take the business into higher-end electronic insulation.
"This is just the starting point for the business," he said. "Overall, our mission is to solve temperature-related issues in the outdoors. I want to branch out and try to solve as many problems as I can. Part of that is crowdfunding my ideas — I want to get a lot of people to follow us so we can reach out and ask what problems they need fixed, and then have a team that can figure out how to fix those problems."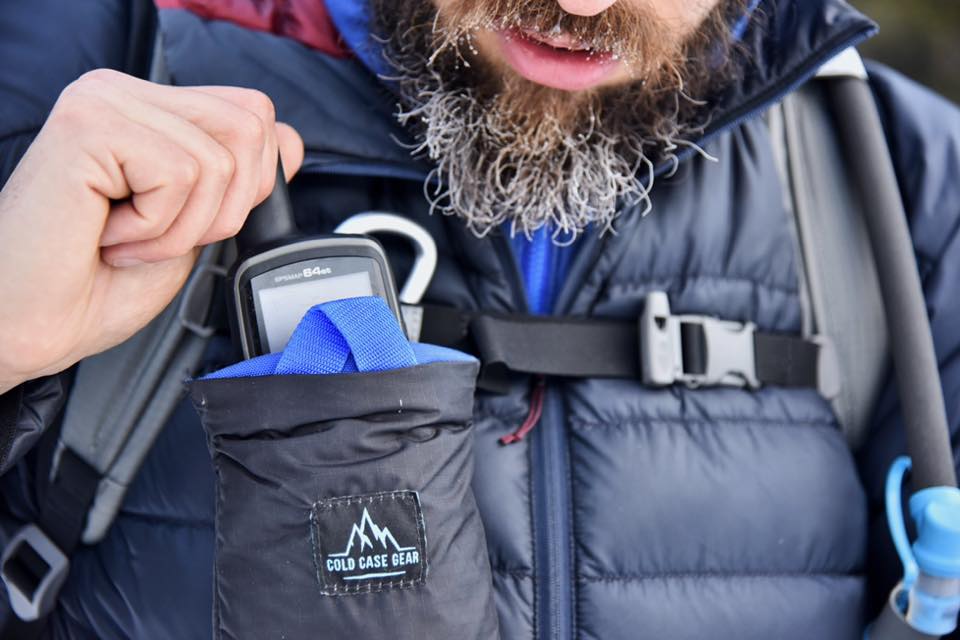 36875