This historic mansion may be only three stories, but its in-home library has room for many more.
A 1920s-era Country Club home that was designed for an avid book collector, dubbed the Corner Chateau, has hit the market with an asking price just under $6 million.
Built in 1926, the French Chateau-style brick home at 380 Gilpin St. features a wood-paneled library that fit the 4,000-book collection of its original owner, late Denver socialite Charles Sewell Thomas, according to listing agency Coldwell Banker Devonshire.
Another pair of 20th-century homes located within the Country Club Historic District went on the market last month. The mansion at 1625 E. 3rd Ave., built in 1909, is asking $6.45 million, while the home at 530 Circle Drive dates to 1929 and is asking $3.65 million.
Address: 380 Gilpin St.
List price: $5.99 million
Stats: The six-bed, nine-bath home was built in 1926 upon a 0.4-acre corner lot in the Country Club Historic District.
The finer things: The home was built for late Denver socialite Charles Sewell Thomas. Architect Burnham Hoyt added leaded-glass windows, servants' quarters and a wood-paneled library with a stone fireplace that can fit a book collection 4,000 volumes deep.
A weathervane still sits atop the home's turret tower, and depicts Thomas reading a book by candlelight. The foyer features an iron-rail spiral staircase reaching the tower, and once housed a pipe organ. Over the years, new owners have renovated the house, adding an indoor swimming pool and remodeling the servants' quarters into extra bedrooms.
The Corner Chateau also features an updated kitchen, separate dining and living rooms, a media room, a sunroom, a covered deck and professional landscaping.
Architect: Burnham Hoyt, who was an acclaimed midcentury architect most famous for his design of Red Rocks Amphitheater in the 1930s. The late Denver architect is also credited with the design of Denver Central Library, Lake Junior High School and Park Hill Branch Library.
Seller: John F. and Heather L. Klutznick, who purchased the home in 2002 for $1.94 million, according to public records. John Klutznick previously owned the skate shop BoardLife, which closed at 1775 S. Broadway this spring after eight years as the business was sold. His LinkedIn profile shows he worked for his family's Chicago-based real estate company Klutznick Co. until March, and indicates he founded a company called JK Enterprises this year.
Heather Klutznick is a wealth advisor for the financial planning company Trilogy Financial Services, its website shows.
Listing agent: Kelli Barton of Coldwell Banker Devonshire
Correction: An earlier version of this story included misstated the name of brokerage Coldwell Banker Devonshire in two places.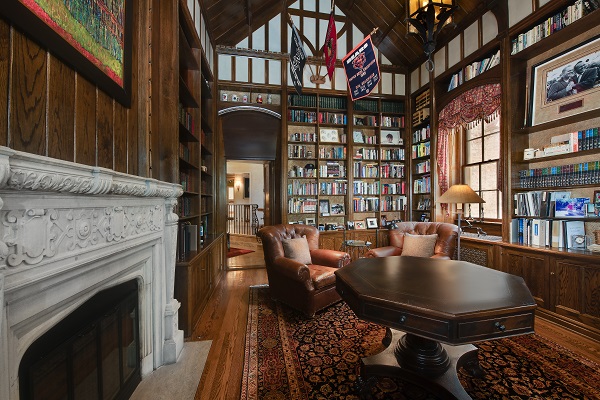 36348