The wheels are turning for the last time at one of Denver's skateboard shops.
BoardLife, located at 1775 S. Broadway, plans to close by the end of April after eight years in business in the Mile High City.
Owner John Klutznick said the business — which includes a manufacturing component along with the retail shop — has been profitable, but personal and professional duties are forcing him to shut it down. Klutznick said his father died last month, and Klutznick said he needs to give full attention to the Klutznick Co., his family's Chicago-based real estate company.
"We have a family real estate business as well, and so that's now put a lot of time pressures on me, both personally and professionally," he said. "Something had to give and unfortunately, it was part of my passion that had to give."
BoardLife's retail business, which includes a build-your-own custom skateboard station, will shut down once the store's inventory has sold. The skate factory in the back of the shop will close at the end of April, as will the shop's ski- and snowboard-tuning business.
BoardLife sold some of the skateboards it manufactured in its shop, and made others for Canada-based Landyachtz. Klutznick said BoardLife sold 10,000 skateboards in 2018. The company also made 2,000 snow skates in 2018.
Although Klutznick considered selling the company, he said he couldn't find the right buyer.
"I didn't want to let it go to corporate America. I couldn't find the right partner that would carry it the way it was meant to be carried."
After announcing BoardLife's closure and 50 percent sale last weekend, Klutznick said the store has sold one-third of its inventory.
"It's been nice to be able to see you can turn your passion into a functioning business," he said. "Unfortunately it's come to a premature end."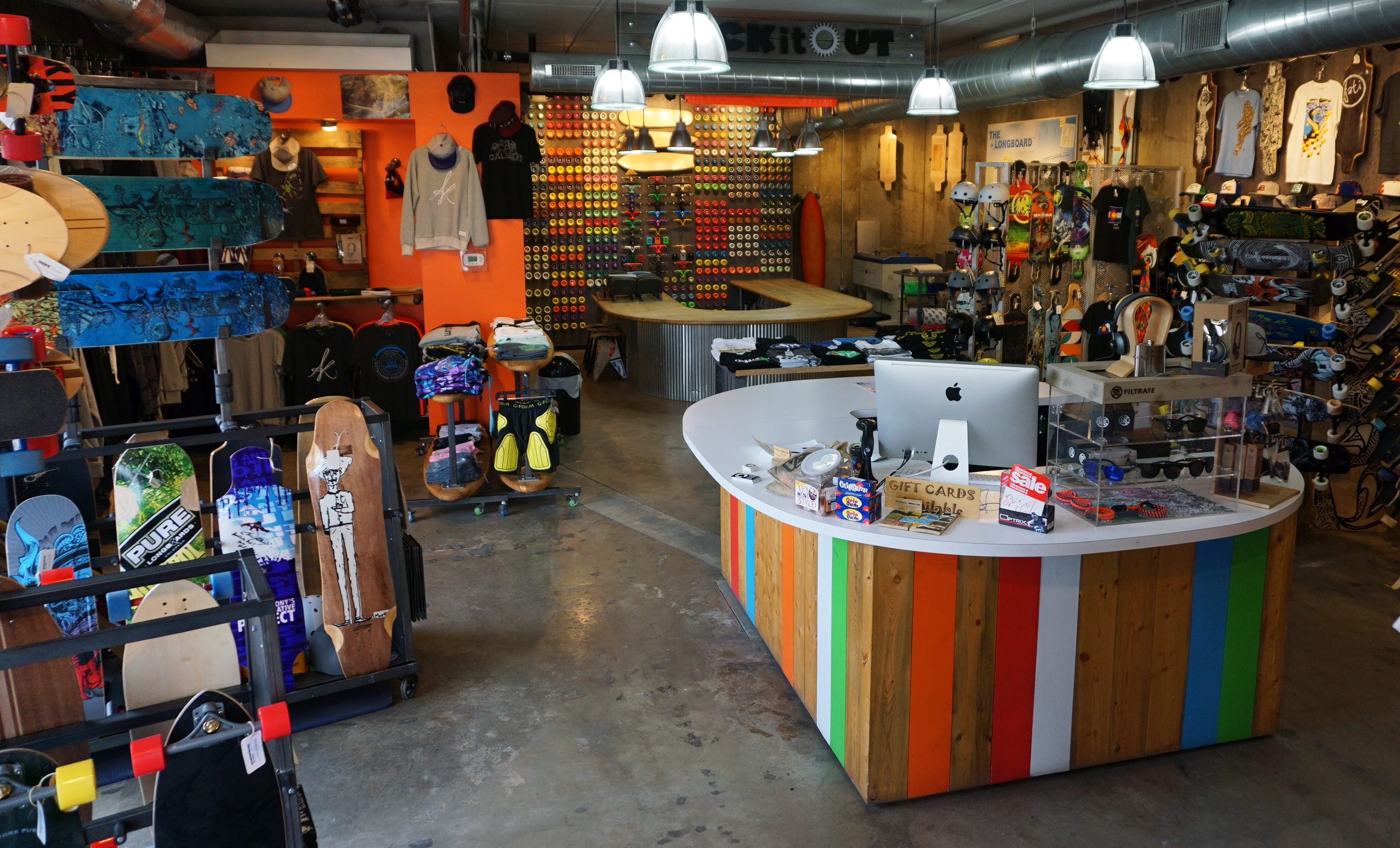 32312