801 Fish is making a second go at dropping an anchor in Denver.
The seafood restaurant, a sister concept to 801 Chophouse, is setting up shop on the ground floor of the new downtown office building Prism, according to developer Shea Properties.
801 Fish will occupy about 7,000 square feet of the new nine-story, 100,000-square-foot office building at 999 17th St. The eatery is expected to open by the first quarter of 2020, per a press release.
The restaurant previously was slated to open on the ground floor of the Civica building at 250 Fillmore St. in Cherry Creek, just a quarter-mile away from 801 Chophouse in the Cherry Creek Shopping Center. But that location, announced in 2017, never came to fruition.
801 Restaurant Group, which operates both 801 Fish and 801 Chophouse, did not respond to requests for comment this week.
801 Fish has only one other rendition, in St. Louis. Another outpost in Leawood, Kansas, an upscale suburb of Kansas City, closed after three years in 2017. 801 Chophouse has six locations nationwide.
The seafood restaurant's St. Louis menu includes oysters, clams and $80 Russian Osetra caviar from the raw bar, as well as entrees such as Maine lobster for $60 and Alaskan king crab legs for $58.
Above the restaurant, FTI Consulting has moved into the seventh floor of Prism, according to Shea Properties. And the top floor has been nabbed by Ensign-Bickford Industries, which is expected to move in come August; the company's logo will grace the structure.
California-based Shea Properties is also behind the Quincy, a 28-story, 359-unit apartment tower next to Prism at 1776 Curtis St.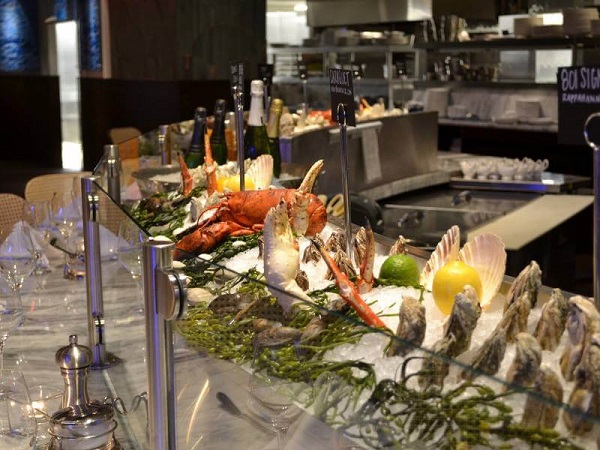 36191