It's a restaurant rush at 9th & Colorado.
Developers behind the new mixed-use development 9+Co announced Monday that an additional four restaurants and two retail concepts have signed on to the project.
Two of the newly named restaurants, Chuy's and Gelato Boy, may be familiar. The Tex-Mex chain Chuy's has four locations in Colorado, while Gelato Boy is a spinoff of Boulder's Fior Gelato.
The remaining two restaurants announced this week are Blanco Tacos & Tequila and the casual eatery Culinary Dropout, both making their debut in Colorado. Fox Restaurant Concepts, which operates Cherry Creek's North Italia and the upcoming Flower Child restaurant, is behind both.
The developers also confirmed that Pizzeria Locale will open at the site, as BusinessDen previously reported.
M. Vincé Nail Spa and a CVS pharmacy also will join the development's retail tenants.
The following tenants, including those previously announced, are expected to open later this year: Clean Juice, Postino Wine Cafe, Pizzeria Locale, Gelato Boy, M. Vincé Nail Spa, chiropractor The Joint, CVS pharmacy, Chase Bank, Bellco Credit Union and an unnamed coffee concept.
Hopdoddy Burger Bar, Chuy's and gym TruFusion are slated to open in spring 2020, followed closely by AMC Theatres that summer.
Blanco Tacos & Tequila and Culinary Dropout are expected to open by summer 2021, per the developers.
The 9+Co development, a joint venture between Continuum Partners and CIM Group project, is going up on the former University of Colorado hospital site. The developer also includes office and residential space.
Correction: This story originally misidentified the type of business The Joint is.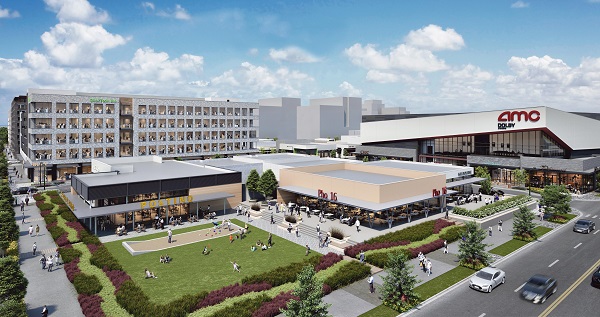 35462