A self-storage facility that spans much of a block in RiNo has sold to a developer.
Jordon Perlmutter & Co., acting as JP Grove LLC, this week purchased 3400 Walnut St. for $6 million, according to county records. Downtown Self Storage, which will continue to operate for now, currently uses the site.
The property is 0.71 acres, according to records, making the deal worth $192 a square foot.
Principal Jay Perlmutter indicated the company is eyeing an office project, but declined to specify further. The company submitted a project concept — a preliminary development proposal that is the precursor to a formal site-development plan — to the city in late January, proposing eight stories at the site.
"We felt like it's a live-work-play destination," Perlmutter said. "It's a great place to have a business, or for tech companies to locate. It's very walkable to restaurants.
"I think if you believe in tech, in RiNo, you believe in this site," he added, noting its proximity to commuter rail as well.
Perlmutter and Houston-based Hines are developing the office building at 1601 Wewatta St., which recently set a record for the sale of Denver office space on a per-square-foot basis.
The property in RiNo was sold by 34th and Walnut Self Storage LLC, which purchased the site in June 2017 for $3.15 million, according to records. That entity is managed by Todd Poppert of Rocky Mountain Investment Partners.
Across the street, Zocalo Community Development has begun work at the site of its planned 13-story apartment project.
RiNo is preparing for something of an office boom.
The Hub, which has lured WeWork and HomeAdvisor as tenants, recently opened. Work has begun on the project's second phase, which was supposed to be a hotel, but is now slated to be more office space. Down the street, Hines is set to bring its T3 office concept to 3500 Blake St.
On the other side of the tracks, demolition is underway at 3600 Brighton Blvd, site of the planned five-story Rev360 (previously known as Revolution 360). Schnitzer West and Craft Cos., meanwhile, just dropped $6.17 million on the site where they want to build a 12-story office project. And planning is underway for phase two of the Catalyst office building, at 3515 Brighton Blvd.
Correction: A previous version of this story incorrectly credited FirstBank for providing financing for the deal. FirstBank provided financing when seller 34th and Walnut Self Storage LLC purchased the site back in 2017.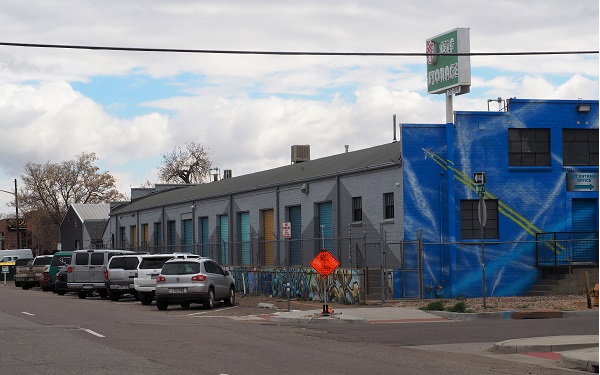 33798