The Bellevue, Washington-based developer that recently wrapped up its Civica Cherry Creek office building has purchased land in RiNo, one month after buying another site in the Denver Tech Center.
Schnitzer West and Denver-based partner Craft Companies, acting as Delgany LLC, purchased 3615, 3623 and 3639 Delgany St. last week for a combined $6.17 million, according to county records.
The parcels add up to 0.79 acres, making the combined deal worth just over $180 a square foot for the land.
A company official said Schnitzer West plans to build a 12-story, 200,000-square-foot office building at the site, which is a block off Brighton Boulevard. Construction is expected to begin in the first quarter of 2020, with completion likely in 2021. The company plans to build the project on spec.
Schnitzer purchased the site, currently home to one small single-story industrial building, from two different sellers.
The company paid $4.37 million for the 3615 and 3623 Delgany parcels. It purchased them from Delgany Ventures LLC, which bought them in two deals in 2016 for a combined $3.13 million, according to records.
Schnitzer purchased the 3639 Delgany parcel, meanwhile, for $1.8 million from Richard L. Mueller. He purchased it for just $115,000 in December 1999, according to records.
Schnitzer West has completed one ground-up development project in Denver, the seven-story Civica Cherry Creek building at 250 Fillmore St., which opened last year.
This month, Schnitzer West purchased a 10.9-acre site at 6363 Greenwood Plaza Blvd. in Centennial for $20.25 million, according to records. The company plans to build two office buildings at the site, and to incorporate a residential and hotel component as well.
The Puget Sound Business Journal reported in October that the company was shifting its focus to Denver in large part because of high land prices in the Seattle area.
Schnitzer West also owns the Centerpoint I and II office buildings near the Interstate 25/Colorado Boulevard interchange, and last month also purchased the three-story office building at 115 Inverness Drive in Centennial for $5.75 million.
Back in RiNo, a Colorado-themed booze hall is planned across 36th Street from the site Schnitzer West just purchased. And a 12-story condo project has been proposed on the other side of that structure.
Office projects are starting to heat up in RiNo. The second stage of The Hub, which has lured WeWork and HomeAdvisor as tenants, was supposed to be a hotel, but is now slated to be more office space. The five-story Rev360 (previously known as Revolution 360) at 3600 Brighton Blvd. is expected to break ground in the second quarter. And Hines plans a six-story office building at 3500 Blake St.
Editor's Note: This story has been updated to note the involvement of Craft Companies.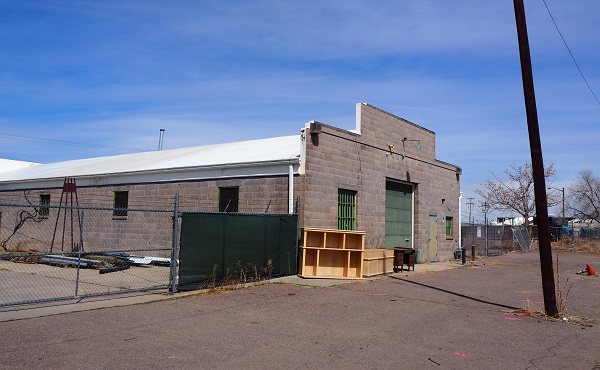 33196