The new owner of an industrial site in RiNo wants to transform it into a Colorado-themed booze hall dubbed No. 38.
Spencer Fronk, the manager of the LLC that purchased 3560 Chestnut Place in July, submitted a site-development plan to the city last week, proposing to renovate the existing structure at that address.
The site plan shows a venue that revolves around two bars, each consisting of 12 "beverage modules." Several kitchen spaces are shown on one end of the building.
The remainder of the first floor and mezzanine level is devoted to seating. The plans also show a rooftop deck with another bar.
Behind the building, the plans show a patio and stage, as well as two sand volleyball courts.
BusinessDen was unable to find direct contact information for Fronk. An architect with Engine 8 Design who submitted the plan on behalf of Fronk said in an email that, "The owners are not available for comment."
LinkedIn profiles, however, provide additional clues about the future of the site.
Fronk's personal page said he is managing director of The Numbers Holding Co. LLC. That entity's profile, in turn, said, "Our locations will feature brewery booths, distillery booths, cider house booths, winery booths, chef kitchens, art galleries, and performance spaces, in a way that presents and preserves individualized brands."
The locations "are branded by state formation numbers to represent the broad uniqueness of the state," according to the profile. The RiNo site is called No. 38, a reference to Colorado being the 38th state to join the union.
"Our locations will frequently evolve by featuring new breweries, distilleries, cider houses, wineries, chefs, artists, and musicians so clientele can experience the breadth of each state," the profile says.
Numbers Holding Co.'s profile said it also is working on No. 15, in Louisville, Kentucky. The company said it looks for locations that are 12,000 to 14,000 square feet.
The 3560 Chestnut building is around the upper end of that range. No. 38 LLC, the entity managed by Fronk, purchased the site in July for $6.86 million, more than double what the property had fetched just two years prior.
The building previously was home to Bert's Model A Center, according to signage at the site. That business, which supplies parts for one of Ford's earliest models, relocated to Englewood.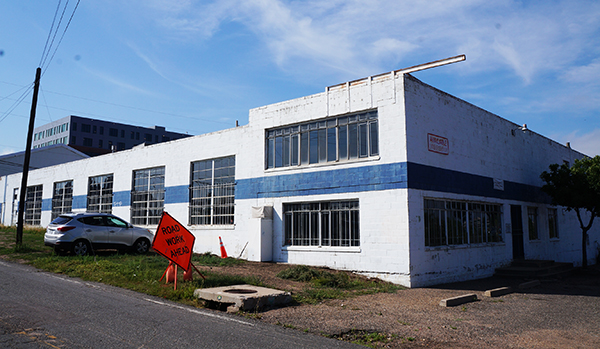 29473