ShapeShift AG, one of the biggest names in Denver's nascent cryptocurrency scene, said it has laid off 37 people – one-third of its staff.
CEO Erik Voorhees announced the layoffs last week in a surprisingly lyrical blog post, at one point referring to those let go as "departing foxes" in a nod to the company's logo.
"The latest crypto winter is upon us, and today ShapeShift felt the bitter frost," he began, later adding, "Crypto, like the moon we strive toward, is a harsh mistress."
The layoffs came after a year of steadily falling cryptocurrency valuations, and three months after the company played a leading role in a Wall Street Journal investigation.
In the blog post, Voorhees said that even during crypto's bull run, ShapeShift suffered from "a lack of focus." Then, in 2018, as crypto prices plummeted, the business suffered from a host of issues, including legal challenges and increased competition.
"Our balance sheet returned to Earth as asset prices were falling," Voorhees wrote. "We were partially hedged, and while we were not naive to the risks, by the early December drop, it dictated material course correction."
Voorhees did not return requests for comment this week, and a company spokeswoman declined to comment beyond the blog post.
Voorhees founded ShapeShift in 2014 as a tool meant to exchange digital assets for its customers. In summer 2017, Voorhees told BusinessDen the company expected to hit $12 million in revenue by the end of the year, a big jump from $800,000 in 2016.
In the blog post announcing the layoffs, Voorhees said the company took on too many projects in its early days, writing: "Product diversification is fine, but it has to be at the right time. We did it too soon."
"What suffered was our core business," he wrote. "The magic of ShapeShift was real and apparent, and yet it wasn't sufficiently nurtured."
The price of a single Bitcoin, the most prominent cryptocurrency, peaked in December 2017 at nearly $20,000, but since has declined to about $3,500. Voorhees said that in 2018, ShapeShift faced increasing employee, legal, customer and financial issues.
"The grey area within which we were once comfortable was feeling less so," he said. "So we started exploring every nuance of complex financial services regulation. As we stepped into this mire, immense legal bills and risk assessment forced resources to be diverted away from important parts of the company."
Wall Street Journal coverage
In September, The Wall Street Journal published an investigative piece that focused on ShapeShift, with the headline "How Dirty Money Disappears Into the Black Hole of Cryptocurrency." The investigation concluded that ShapeShift, a digital token exchange, has processed millions of dollars worth of digital currencies belonging to suspected criminals, "more than any other exchange with U.S. offices."
Voorhees defended the startup after the story was published, saying the alleged criminal activity made up .15 percent of the transactions made through the company.
ShapeShift has been the largest cryptocurrency company in Denver by headcount. Another blockchain startup, Salt Lending Holdings Inc., said in late 2018 that it had 70 employees; the company didn't immediately respond when asked Tuesday about its current staff size. Salt Lending faces challenges of its own, including a lawsuit from a former executive.
Voorhees and Salt co-founder Blake Cohen both serve on the Colorado Council for the Advancement of Blockchain Technology Use, formed by former Gov. John Hickenlooper.
ShapeShift has raised a total of $12.8 million from investors, including Colorado-based Access Venture Partners, according to Crunchbase. In the blog post, Voorhees said he is "encouraged and hopeful for 2019."
"May we find the strength and discipline to struggle through every obstacle toward victory; toward a world of borderless, apolitical finance for all humans," he wrote.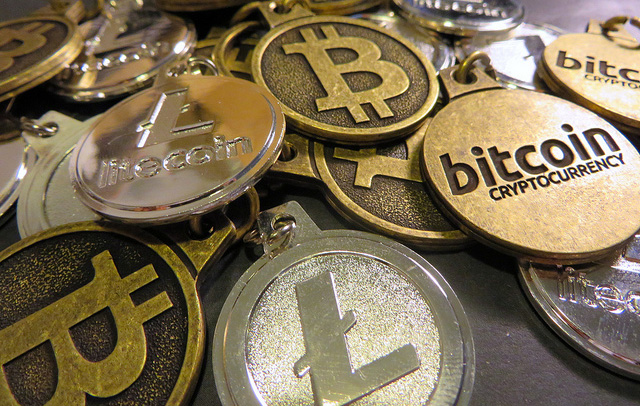 31279