Another large apartment complex has been proposed for a heavily residential section of the Ballpark neighborhood, this one more than twice as tall as its neighbors.
A site-development plan proposing a 13-story building with 298 units at 2980 Huron St. was submitted to the city this month.
A squat industrial building is currently at the 0.85-acre site, which is under contract to be sold, according to a Loopnet listing. Patrick Henry of Unique Properties is the listing broker.
The property is owned by Vukota 2980 Huron Street LLLP. The last arm's-length transaction involving the site was in September 2013, when it sold for $2.77 million, according to records.
The plan was submitted by Clark Street Holdings LLC. According to media reports, the Chicago-based entity spent $6.6 million in 2017 for land in downtown Phoenix for a high-rise residential project, and also recently purchased land or is involved with development proposals in Nashville and Columbus, Ohio.
The proposed complex on Huron Street would have a combined 232 parking spaces on the first, second and third floors, as well as one below-grade level. The 298 units would be on the upper floors, with the exception of a handful located on the ground floor, along with lobby space.
Shears Adkins Rockmore is the architect on the project.
The area is dominated by recently built large apartment complexes, several of which have sold for top dollar. Griffis Residential purchased two complexes in 2017 for $100.5 and $126 million, respectively.
Most of the apartment complexes in the area top out at four or five stories. Up the street, however, crews are working, and a tower crane is on site, at 3100 N. Inca St., which New York-based Property Markets Group purchased last year for $7 million. The approved site-development plan on file with the city indicates it is a 12-story, 251-unit apartment project.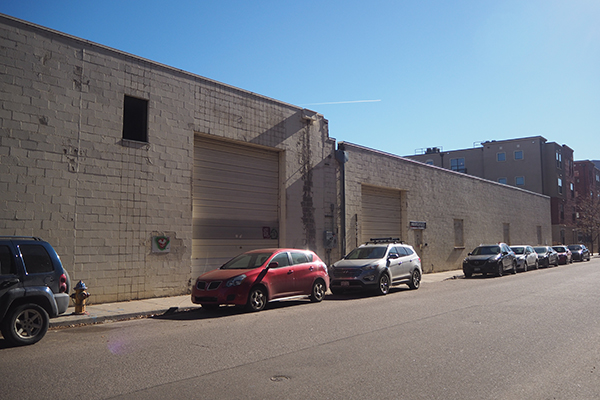 30032