A Greenwood Village-based real estate investment firm has made its second nine-figure buy of 2017 in the Ballpark neighborhood.
Griffis Residential paid $100.5 million for The Huron at 2975 Huron St., according to property records.
The seller was Columbus, Ohio-based Edwards Cos., which finished building the apartment complex in 2016. ARA Newmark's Terrance Hunt, Shane Ozment, Jeff Hawks, Doug Andrews and Chris Cowan represented the seller.
In March, Griffis paid $126 million for Skye 2905 Urban Flats, an apartment complex just a block away at 2905 Inca St. The property has been renamed Griffis Union Station.
The Huron, which consists of 296 units on 2.5 acres, is being rebranded as Griffis North Union. It features a mix of studios and one-, two- and three-bedroom units.
Griffis Residential said on its website it owns and manages more than 8,600 apartments in Colorado, Texas, Nevada, California and Washington. Its other Denver holdings include Griffis Belleview Station at 4400 S. Monaco St. and Griffis Highline at 8375 E. Yale Ave.
The Huron is adjacent to a vacant site where a New York City-based developer hopes to construct a 12-story residential tower. It is blocks away from Coors Field, and the nearby surface parking lot that the Colorado Rockies want to transform into a mixed-use development.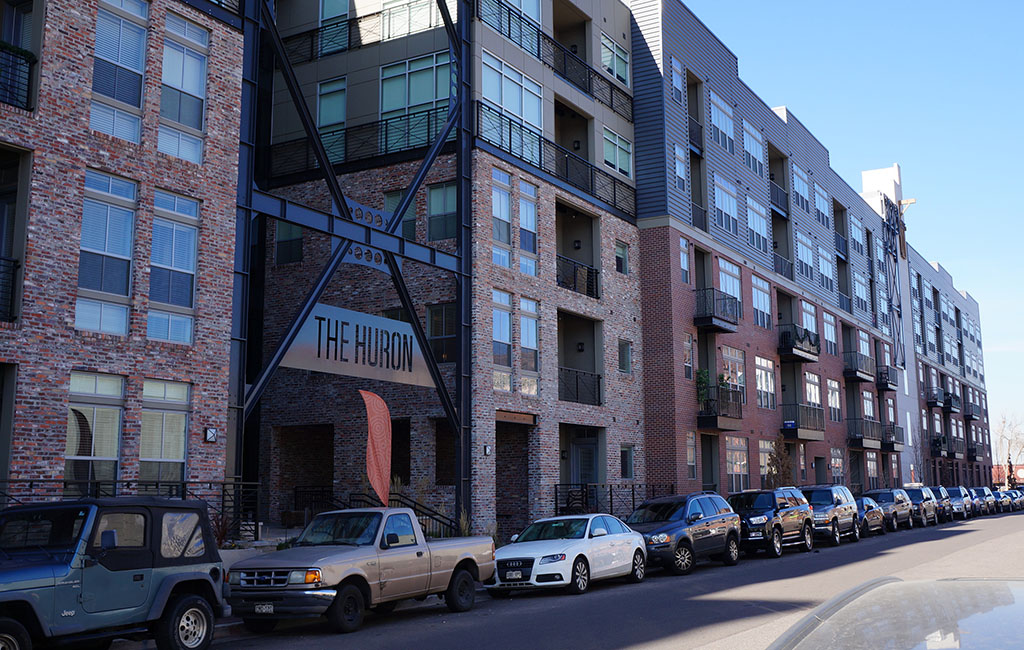 22721