LoDo has one less parking lot.
The block-long lot at 1800 Market St. has been fenced off ahead of development of an 11-story apartment building at the site.
The project is being developed by Charleston-based Greystar Real Estate Partners, which paid $20.75 million for the 1.15-acre site. The deal included development plans for the project the city already approved, with 302 units and 8,700 square feet of retail space.
The site originally was slated to be developed more than a decade ago, but plans were delayed by the economic downturn. A lender financing the project ended up foreclosing on the property in 2009.
There's still plenty of parking along the block of 1800 Market St. Across the street from the site Greystar will develop is another block-long lot. Denver-based Elevation Development Group purchased that site a year ago for $22 million but hasn't announced site plans.
LoDo also said farewell to another large parking lot last month when the Colorado Rockies closed off its lot at 20th and Wazee streets ahead of the development of a large mixed-use project incorporating a hotel and team hall of fame.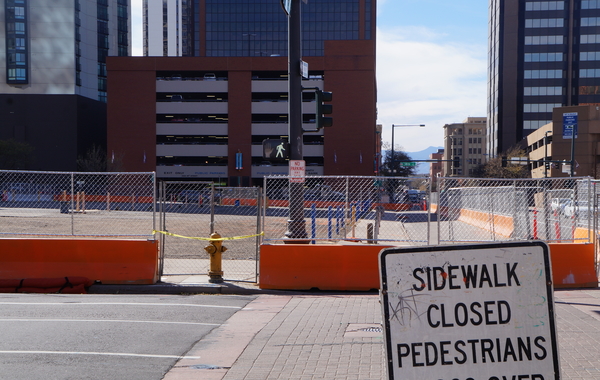 29546