It's time to lower the ropes at Denver's oldest climbing gym.
Thrillseekers Climbing Gym, a stalwart for local climbers since 1992, will close this month.
President and owner Kevin Smith said he is getting closer to retiring. Thrillseekers has been at the same location at 1912 S. Broadway since it opened 25 years ago.
Smith said that when it opened, there were just a few indoor rock-climbing gyms scattered around the Front Range: Paradise Rock Gym, which closed in 2008, and CATS Climbing and Boulder Rock Club in Boulder.
Smith, now in his 60s, said he wanted a place to teach beginner climbers how to belay and use proper technique, especially when he couldn't take them climbing outside. Now he sees 50 to 100 climbers, from beginners to experts, passing through the doors every day.
"We've always been catering to the climber who prefers to climb out-of-doors, so it's greatly based on weather," Smith said.
Thrillseekers' last day of operation is Friday, March 23, according to an announcement on Facebook.
Its closure comes during a boom for indoor climbing in the region.
In the last year, Ubergrippen in Stapleton opened and Earth Treks announced plans to open in the former Sports Authority headquarters in Englewood. Movement Climbing + Fitness is opening its RiNo location this summer, and the The Valley Climbing and Fitness plans to open next year.
Thrillseekers will hold a sale from March 24 to 30 to sell the gym's gear, including crash pads, shoes, harnesses and holds.
The 5,500-square-foot building is owned by Plateau Investment Management and Co.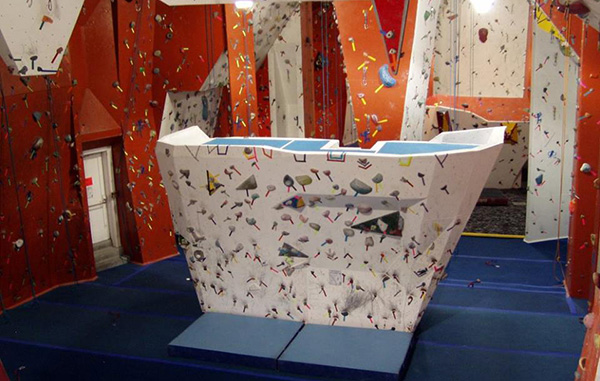 24597