Another climbing gym is ready to give RiNo a try, after a deal to put a five-story rock wall in the neighborhood fell through earlier this year.
Movement Climbing + Fitness plans to open its third Colorado gym in about a year, at a River North warehouse that Brooklyn Boulders was eyeing several months ago.
Owner Anne-Worley Moelter said RiNo has been on Movement's radar for more than two years, even before the company opened its first Denver location in Baker.
"Any sort of real estate to lease or buy has been hard to come by, but we've been actively looking around there," Moelter said.
Movement, which Worley owns with husband Mike Moelter, has a gym in Boulder and another near Sixth Avenue and Kalamath Street. They'll build out their RiNo gym in a 50,000-square-foot, red brick warehouse that they bought for $10.5 million earlier this week.
Moelter said the RiNo gym won't have the big, 75-foot walls that climbers scale using overhead ropes and harnesses. With only two stories to work with, the Moelters will install 10- or 16-foot bouldering walls that gym-goers can climb without a belay.
Movement also will include facilities for cycling, yoga and other workouts at the RiNo gym, as it has in Boulder and in Baker. Membership rates will be the same as the other two gyms, Moelter said.
Movement is advertising memberships at $75 per month on its website, and Moelter said members can use any of its locations.
She declined to offer target membership numbers in RiNo, but thinks there's enough demand to fill a second Movement gym in Denver.
"We looked at several other markets in the country with similar demographics, and they have anywhere from three to eight gyms in the same-size metro area," Moelter said. "We feel confident based on those studies, our industry experience and a slightly different product."
Movement isn't the first climbing gym to try moving into the building at 32nd and Walnut. Brooklyn Boulders was negotiating for its own Denver foothold at the same warehouse.
Earlier this year, Brooklyn Boulders planned to pop the top on the RiNo warehouse to build a five-story rock wall. Building owners even applied to rezone the parcel to allow the increased height.
Brooklyn Boulders since has made plans to relocate its headquarters to Denver, but has not announced new gym plans in town. Co-founder Lance Pinn declined to comment on the company's Denver plans when reached by phone Tuesday.
Movement's 1.7-acre RiNo acquisition included the warehouse, a parking lot across the street and a small piece of undeveloped land on the warehouse block fronting Blake Street.
A group of developers including Bill Parkhill, Dana Crawford and Ryan Arnold put together the land assemblage in two separate deals last year. They paid $6.73 million for the real estate.
Parkhill, who signed the sale deed, and Arnold did not return requests for comment by press time Tuesday.
Moelter said they first saw the property over the summer and started negotiating on the space in September. Tony Pierangeli of SRS Real Estate Partners represented the Moelters.
The gym will take up only about 38,000 square feet, Moelter said, so Movement Climbing is looking for a few more tenants to lease the remaining 12,000 square feet. Moelter said they have a couple of letters of intent for the space, but no leases are signed.
First National Bank is financing the land deal.
OZ Architecture, which also worked on the five-story gym Brooklyn Boulders had planned, will design Movement's gym. Moelter estimated it would take between a year and 15 months to build.
And after the RiNo gym opens, Movement Climbing may not be done.
"We'll get this gym up and running, and there is one other site in Denver we've been looking at," Moelter said. "And we've started to look a little outside the Boulder and Denver limits."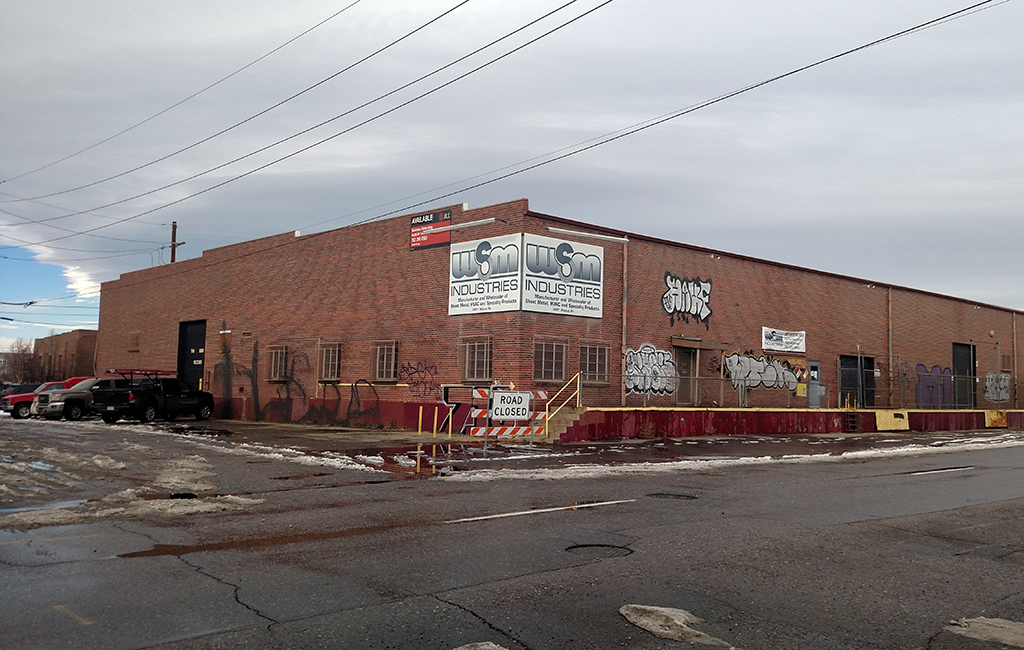 13369