Sports Authority's vacant former headquarters in Englewood has a suitor.
Earth Treks Climbing and Fitness, a private equity-backed company with one climbing gym in Golden and four on the East Coast, signed a lease last week for 52,000 square feet at 1050 W. Hampden Ave. The gym chain plans to invest $5 million to turn the office building into a massive climbing center with 50-foot ceilings.
Earth Treks is harnessing a third of the available property on the site, where Sports Authority held its headquarters for 15 years before going bankrupt in 2016.
"Location-wise, being in South Denver, it's a little bit of an underserved market," COO Chris Jenkins said. "It's easily accessible off major highways, with tons of parking."
The deal was first reported by the Denver Post.
Earth Treks leased the space from Ogilvie Properties Inc., which purchased the property for $15.7 million in April. Matt Burgner and Daniel Close of CBRE Industrial & Logistics Services represented Earth Treks in the deal, while Jeremy Ballenger of CBRE represented Ogilvie Properties.
Climbing gyms are proliferating around Denver: Movement Climbing + Fitness in December bought land in RiNo for $10 million with plans for a bouldering gym. The Boulder-based chain also opened a 32,000-square-foot gym at Sixth Avenue and Kalamath Street in early 2015.
And two other gyms are in the pipeline – Ubergrippen in Stapleton and Gravity One in Broomfield.
Jenkins thinks his new gym won't put too much strain on the booming industry.
"You look at other fitness trends like CrossFit or Soul Cycle or yoga, and climbing has a lot of those same elements," Jenkins said. "It's social, adventurous and there's a community that's built around it."
Jenkins said Earth Treks is investing $5 million to open the new gym, one-fifth of which will go toward climbing walls built by Bulgaria-based Walltopia. The company plans to raise a portion of the roof from 21 to 45 feet to accommodate climbing walls. Jenkins has not picked a contractor yet.
Earth Treks will occupy the western portion of the 92,000-square-foot building at on West Hampden Avenue, while the remaining 42,000 square feet remains available for lease. The 100,000-square-foot building north of Earth Treks' new home also is available.
Chris Warner, a mountaineer currently climbing in the Himalayas (and thus unavailable for comment), founded Earth Treks in 1990 as a climbing guide company and school. In 1997, he opened his first climbing gym in Maryland. Golden's 29,000-square-foot Earth Treks opened in 2013.
"While (Chris) is an alpinist – that's the purest form of climbing he enjoys – I think early on he had the vision that climbing as a business and an industry was moving indoors," Jenkins said. "All the growth is in indoor climbing."
Earth Treks has 12,000 members at its five gyms, the company said.
Earth Treks plans to hire 60 to 80 people to man the ropes at Englewood's new gym, fitness and cardio equipment, yoga, a retail shop and childcare space supplement the main climbing areas.
Earth Treks will occupy its new space in August and aims to open in 2018. And after new investment from Tengram Capital Partners in March, Earth Treks wants to double its number of gyms in the next five years, including gyms along the Front Range.
"We had the desire to grow at a faster pace," Jenkins said. "The industry is taking off, and we really needed to ramp up the speed."
[googlemaps https://www.google.com/maps/d/u/0/embed?mid=1dFU4RNFHeyv8iYHQ5U4RiSrggIs&w=600&h=450]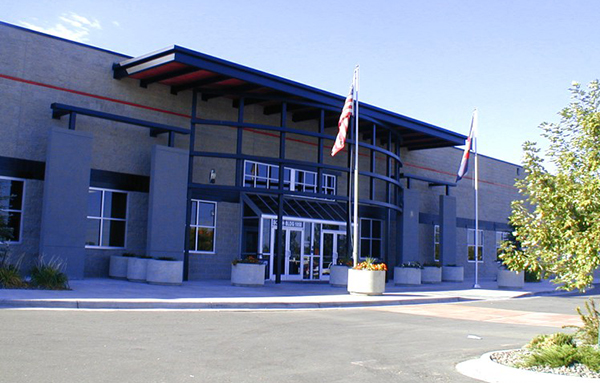 16516