An Austin-based multifamily developer wants to build another residential complex at Denargo Market in RiNo.
Argyle Residential submitted plans to the city in late December proposing an eight-story, 336-unit apartment building on 2.5 acres at 3206 Denargo St.
The plans, yet to receive city approval, call for 325,500 square feet of residential space, with 252 one-bedrooms and 84 two-bedroom units.
Plans include a five-story connected parking garage with 423 spaces, more than the 286 the plans indicate would be required. Dallas-based GFF Architects is listed as the architect.
An Argyle representative did not respond to a request for comment.
The company is the multifamily development wing of Cypress Real Estate Advisors, which master-developed Denargo Market. The firm built Crossing at Denargo Market and Yards at Denargo Market, which have since sold and been rebranded as AMLI Denargo Market and The Marq at RiNo.
The new complex would sit at the southeast corner of Denargo Street and Wewatta Way. Argyle purchased the site, currently a parking lot, for $10.64 million in November 2016.
Denargo Market is a former marketplace just off the Union Pacific Railway, bounded by Brighton Boulevard, 29th Street, Arkins Court and Denargo Street. The market, which opened in 1939, boasted upwards of 500 merchants at its peak, according to the Denver Public Library.
Argyle also is building a 176-unit tower at 360 W. 14th Ave. in Golden Triangle and a 248-unit complex near Jefferson Park.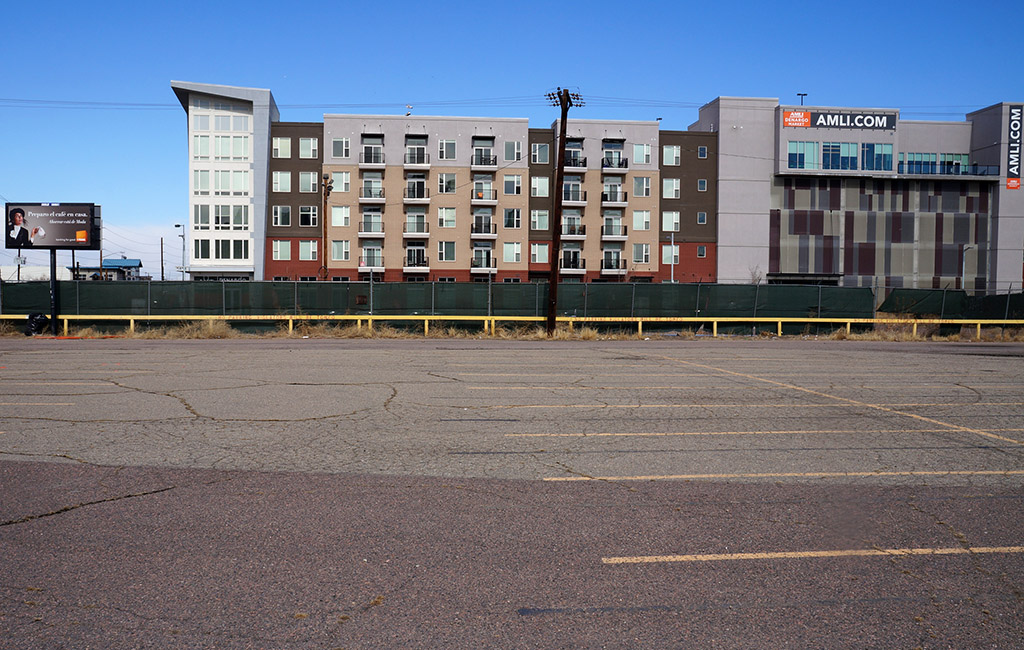 24260