Two years after Denver International Airport awarded a bid for a Colorado-themed brewery, two burger joints and a coffee shop to an out-of-state concessionaire, a local restaurant group is claiming foul play.
Plaintiff DIA Brewing Co. LLC, affiliated with the owners of Wynkoop Brewery and Cherry Cricket, alleges in a lawsuit filed last week in Denver district court that DIA passed it over because former airport officials were bribed during the proposal process.
The company claims the winner failed to meet requirements of the request for proposal, and that the airport's decision was suspiciously opaque.
According to the lawsuit, airport officials put out the request for proposal for the brewery, burger joints and coffee shop in September 2015. DIA Brewing, which includes Breckenridge-Wynkoop LLC and Concessions of a Gladman LLC, says it was one of five entities that submitted bids.
The 10-year contract was awarded to Michigan-based MCE-DIA — a defendant in the lawsuit — the following March. The winning proposal included plans for Tom's Urban Kitchen and Brewery, two Smashburger locations and a Roasting Plant coffee shop.
The airport's request for proposal called for restaurants with a minimum of eight years' experience and gross sales of $4 million, according to the lawsuit.
DIA Brewing says MCE-DIA's submission did not meet those requirements, because Tom's Urban Kitchen & Brewery was "only a concept," which would combine restaurant Tom's Urban with Tivoli Brewery.
"Tom's Urban Kitchen & Brewery was only a concept, with no proven track record and no craft brewery license at the time of its bid for the RFP," the suit alleges. "Neither separate entity nor the new joint entity had a proven track record of operations or income as required by the RFP."
Tivoli Brewery owner and CEO Corey Marshall did not respond to a request for comment.
The suit alleges that Bhavesh Patel, then the airport's chief revenue officer and a defendant in the case, took bribes in order to ensure MCE-DIA received the contract, and shut down concerns from airport staff that the entity did not meet the requirements.
DIA Brewing alleges in the lawsuit that it was the winner when DIA staff voted on which proposal was strongest, but scoresheets showing that "were shredded at the insistence of Bhavesh Patel."
Patel is now vice president of Chicago-based Unison Consulting Inc. In a phone conversation, he said there were no bribes.
Some Denver City Council members raised concerns about the bidding process and MCE-DIA's qualifications in March 2016, but it ultimately approved the contract. The lawsuit claims material facts were withheld from council.
The lawsuit, which seeks damages, does not name the airport or the city as defendants.
DIA CEO Kim Day did not respond to an email seeking comment. An airport spokesperson declined to comment on the case, but said one of the Smashburger projects has opened. Tom's Urban Kitchen is scheduled to open in the Westin hotel this summer.
Lee Driscoll, co-owner of Breckenridge-Wynkoop, deferred comments to attorney Stephen Long with firm Jones Keller. Long declined to comment.
Consumer Concepts Group, parent company of Tom's Urban Kitchen and Smashburger, did not return a request for comment.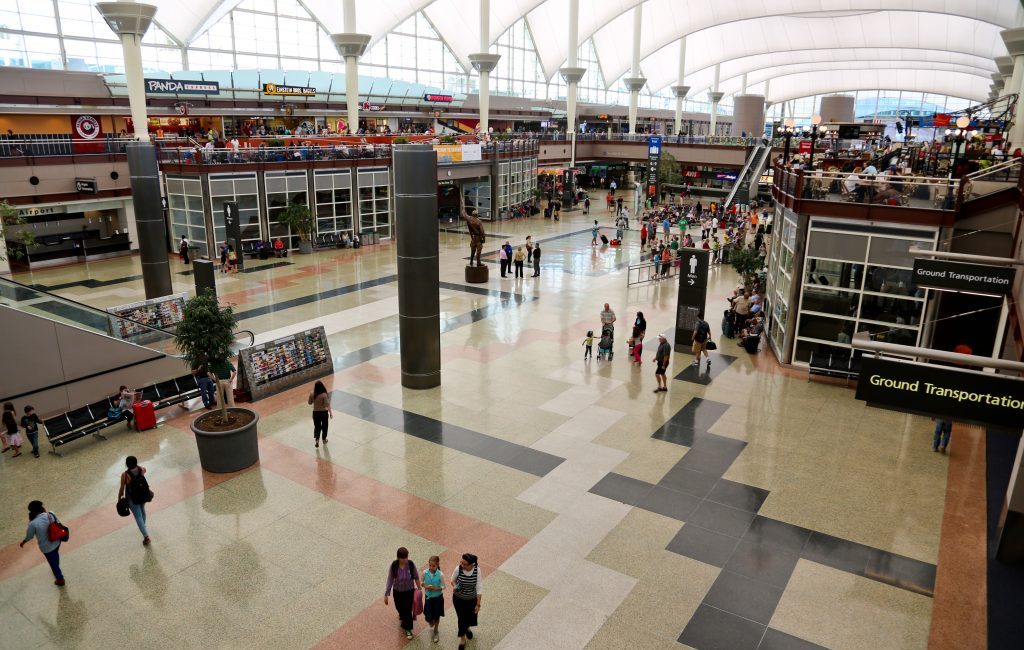 24153