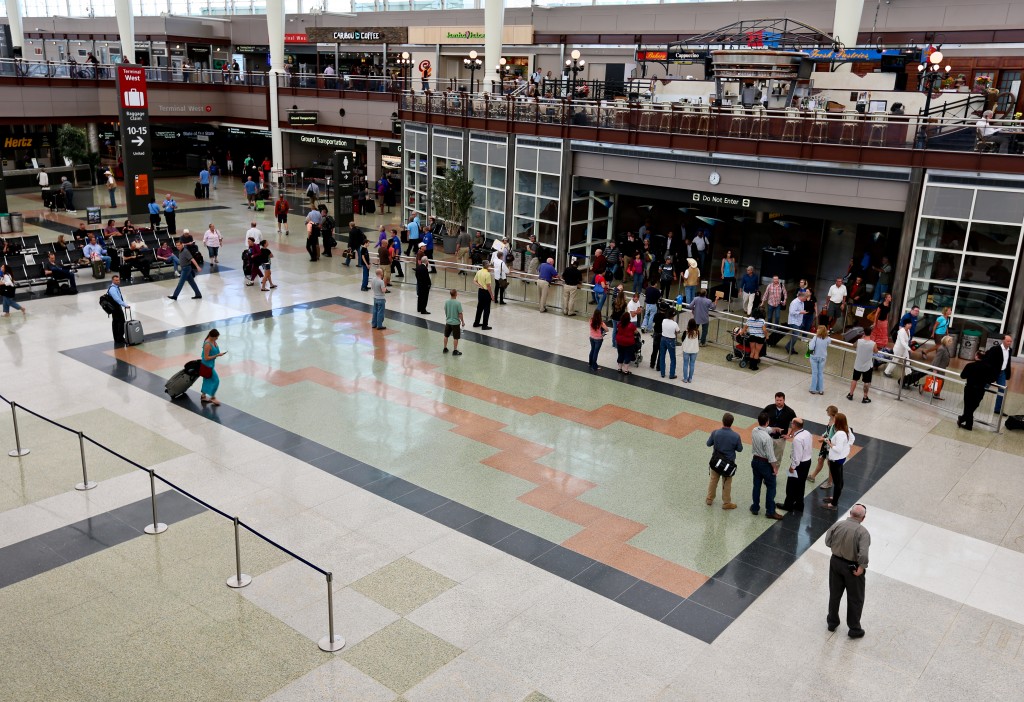 Denver International Airport looks to have landed its brewery.
Tivoli Brewing Co. and Tom's Urban are teaming up to open a brewpub with the working title of  Tom's Urban Kitchen + Brewery at Denver International Airport's new $500 million Westin Hotel, Tivoli owner Corey Marshall confirmed Friday.
"We've been looking at the airport for quite some time; there were bids out there a while ago and we were looking at it then," Marshall said. "We happen to have good partners in the food industry and good partners on the airport side in terms of concession, and this made a great team that we put together for the overall bid."
The 7,000-square-foot brewery is part of a four-piece package put together by Michigan-based Midfield Concession Enterprises that also will bring two new juiced-up Smashburger restaurants and a coffee shop to the airport complex, if the Denver City Council approves it.
"This will be a first-of-its-kind Smashburger and bar," said DIA spokesman Heath Montgomery. "This will be the first time they have a full-time, sit-down restaurant concept."
The deal comes after the airport put out a request for proposals last year in hopes of landing a new brewery, two restaurants and a quick-stop coffee and convenience shop in one package, under one operator.
The brewery will be on the fifth floor of the Westin on the same level as Westin owner Starwood Hotels' upscale wine bar concept Grill and Vine.
It will be Denver's second Tom's Urban location after its stand-alone restaurant on Larimer Square. Tivoli, which is based at the Auraria campus downtown, was one of Colorado's first breweries before closing about a half-century ago.
Marshall started the brewery back up in 2012. Last year, Marshall reopened the company's original brewery at Auraria, a taproom and restaurant where Tom's Urban's parent company, Consumer Capital Partners, works alongside Tivoli.
"They are the food provider, they rent space from us and provide the food at Tivoli," Marshall said. "We've been working with them for quite a while. We're already partners in some ways."
The airport brewery will have at least 25 beers on the menu, according to the terms of the airport's RFP. Of those, 15 must be Colorado-brewed beers, five will be seasonal brews and two should be imports "representative of international destinations" that fly into and out of the airport, according to the RFP.
Montgomery added that another tap will be reserved for an IPA brewed exclusively for the airport bar. Students from Metropolitan State University-Denver's brewery operations school will help man the airport brewery, Montgomery said.
The Smashburger restaurants will be behind airport security on concourses B and C. One will measure about 3,600 square feet and the other 2,300 square feet, according to the airport's 2015 call for proposals, and will have at least 10 beer taps. Half of those will pour Colorado beers.
The coffee shop will take another 1,262 square feet near the Westin hotel. Specs for that business call for it to carry coffee and tea, baked goods, magazines, newspapers and non-alcoholic beverages.
Midfield Concession Enterprises will franchise and operate the businesses, Montgomery said. Midfield and its partners will figure out how to split revenue among Tivoli, Tom's and the other entities.
Pending council action, Montgomery declined to comment on how many proposals the airport received or why Midfield won the day, but the airport published documents last year that showed several big-name brewers at least listened to DIA's pitch.
Great Divide owner Brian Dunn was on a list of plan holders for the project, and representatives from Oskar Blues and New Belgium each showed up to an informational meeting held Sept. 11.
On the restaurant side, representatives from Tavern Hospitality Group, Champa Street Burgers, Bad Daddy's Burger Bar, Gaetano's and the Viewhouse either attended the meeting or appear on the airport's list of plan holders.
The brewery deal is Midfield's first presence at DIA, according to the company's website. Midfield has concession operations at seven other airports, including Dulles, Boston's Logan, Newark and Detroit.
A Midfield representative declined to comment on the deal pending council approval. Consumer Capital Partners Chairman Rick Schaden did not return a phone message on Friday.
The four-site deal is now before the council. It's on the agenda for next week's business development committee meeting and will need approval from both the full council and the mayor before proceeding, Heath said.
If everything goes according to plan, he said, the brewery and new restaurants should be open by year-end.
The airport's RFP dictated the winning bidder would sign a 10-year lease for its space and invest an average of $600 per square foot to get the brewery, restaurants and coffee shop running. Tallying up the square footage of the entire package, Midfield is looking at about $8.9 million up front.
The airport is expecting total sales at the brewery, Smashburger restaurants and coffee shop to hit about $18.5 million in their first year of operation. In total, the four concepts will pay about $1.96 million in rent for that first year, Montgomery said.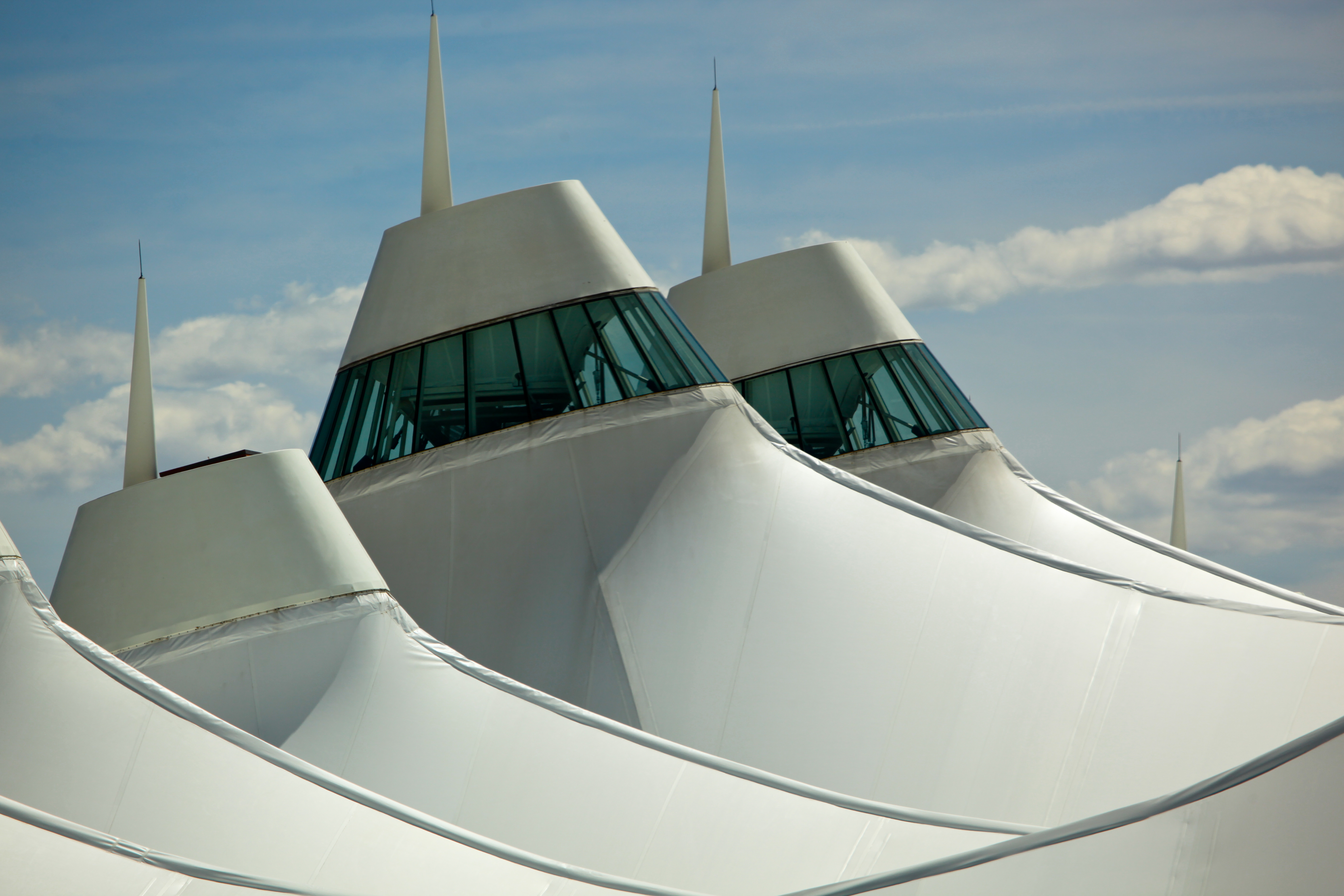 7771