LoDo-based home monitoring startup Notion has snuck $10 million into its coffers.
The maker of small discs that monitor motion, water, alarms and other home concerns, recently pocketed $10 million in funding, its largest amount of outside investment to date.
The company, which has an office at 1530 Blake St., plans to use the funds to develop and manufacture new products and hire marketing, engineering and data workers.
"A year ago, there were only 10 of us. Now we're at 20, and will be at 23 within the next couple months," CEO and co-founder Brett Jurgens said in an email. "We likely will get up to about 35 people, but no rush in getting to 50 people tomorrow."
Notion, which was founded in 2014, also plans to target home insurance companies to help more homeowners get their hands on the system. The company is working with three home insurance providers that purchase Notion before giving them to homeowners, who become eligible for product discounts.
"The new funding will support the growth of our team internally, which will enable us to execute on more partnerships with leading insurance providers," Jurgens said.
While Notion would not disclose revenue figures or the number of units sold in 2016, the company says it has saved people more than half a million dollars in home costs in the last year, after sending more than 4 million notifications to users through its app.
This is the firm's largest lump of investment to date, bringing its total funding to $15.7 million, Jurgens said. BusinessDen has previously reported on three of Notion's capital raises: in June 2015, September 2015 and March 2016.
The most recent raise, which came from 15 investors, was led by Silicon Valley- and Tokyo-based Draper Nexus and Silicon Valley-based TransLink Capital. XL Innovate, Mesh VC and Liberty Mutual also contributed to the raise.
Notion's sensors are 2 inches in diameter and detect motion, sound, light, temperature and water. Homeowners can stick a Notion sensor near a door, where it will send a notification to the user's phone when it detects the door opening or closing. Users can stick sensors in bathrooms to detect water leaks, or near gun safes or liquor cabinets to monitor access.
Notion kits range from $220 to $300, according to its website, which includes sensors and a bridge connecting to a home's WiFi network to send mobile notifications. The company sells units on its website and through other companies that distribute to homeowners.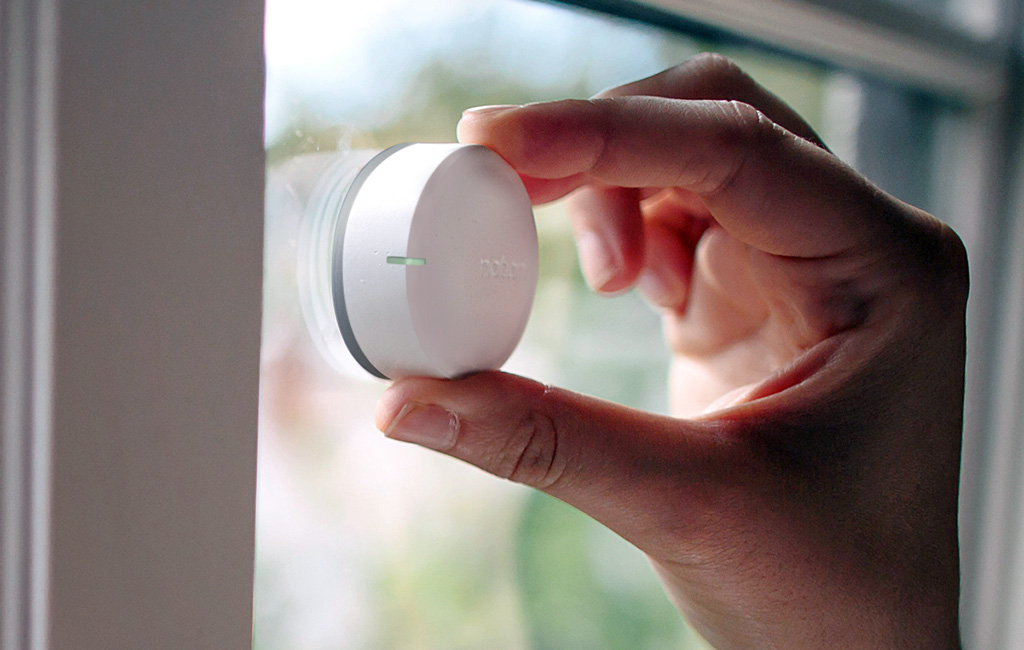 17693