Lowry is in the crosshairs of a major apartment builder.
Fresh off projects in RiNo and LoDo, Alliance Residential has fenced off a former assisted-living facility at 8505 E. Lowry Blvd. It bought the 10-acre site in January for $16.5 million.
Plans filed with the city on March 31, which are still subject to final approval, call for 300 units and 454 parking spaces on the property. An Alliance affiliate has taken out demolition permits at the site.
A banner hung on the corner of Uinta Way and East Lowry Boulevard credits Parikh Stevens Architects with the design.
Alliance has dubbed the project Broadstone Lowry, consistent with other apartment complexes it has developed around town, like a LoDo project it called Broadstone Blake Street and sold for $62 million last year. The Arizona firm is also behind another Broadstone-brand apartment on Brighton Boulevard.
Managing director Andy Clay could not be reached for comment.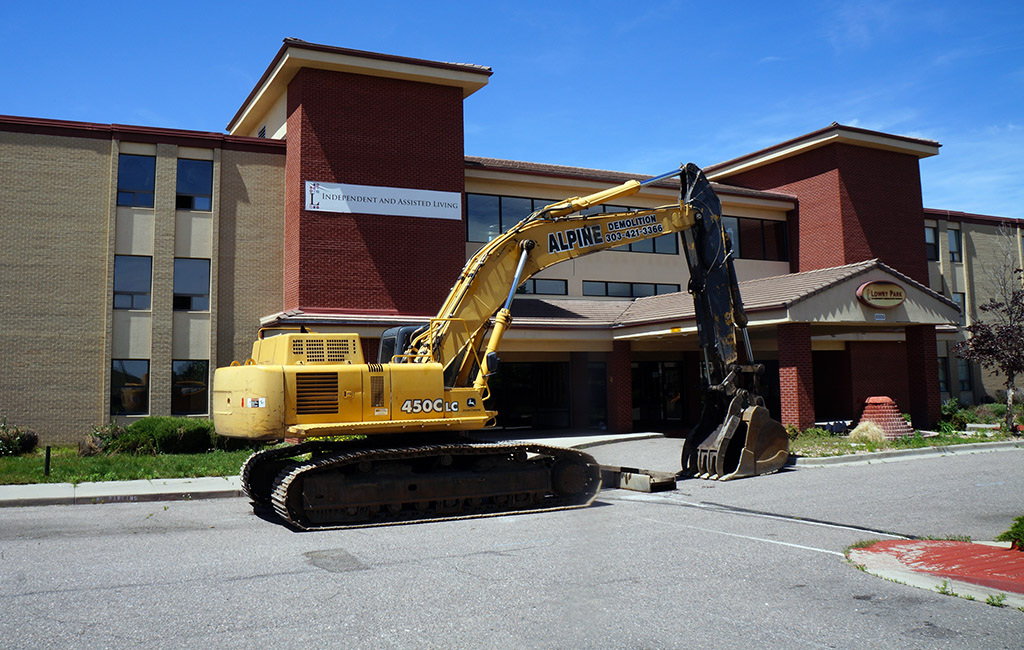 17122