In the days before it closed shop for good, Sports Authority sold snowboards and sneakers at a steep discount and dumped any remaining merchandise in the trash.
The going-out-of-business sale has been kinder to the retailer's former landlord in Englewood. Last week, Etkin Johnson Real Estate Partners sold Sports Authority's 15-year headquarters for $15.7 million, a 58 percent increase from the $9.9 million it paid for the two office buildings in 1998.
The buyer is Ogilvie Properties, acting as West Hampden Investors LLC, according to Arapahoe County records. West Hampden Investors took out a pair of loans from FirstBank related to the buy last week, county records show: one for $7.9 million and a second for $10 million.
Neither Etkin Johnson nor Ogilvie Properties responded to messages seeking comment on Friday.
The Englewood office space, which totals more than 200,000 square feet between 1050 W. Hampden Ave. and 1090 W. Hampden Ave., was Sports Authority's home base from 2001 through its bankruptcy in 2016.
Since filing Chapter 11 more than a year ago, the retailer has abandoned leases at hundreds of big box stores. In January, the Denver warehouse where Sports Authority stored its merchandise for decades sold for $11 million.
Etkin Johnson owns a number of office properties on the Front Range, according to its website, including buildings in Denver, Centennial and Englewood. In December, Etkin Johnson announced it had sold a business park with more than 145,000 square feet of office space in Littleton for $18 million.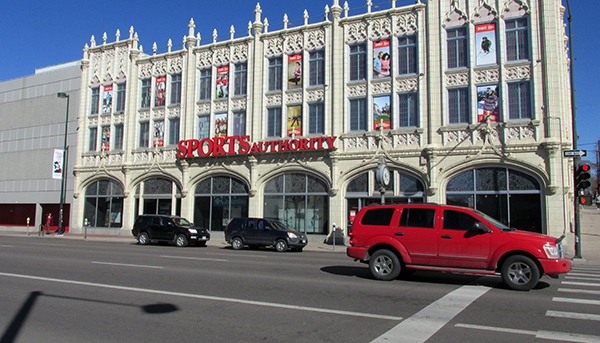 15983