After managing climbing gyms and launching a publishing firm focused on the rock climbing industry, a local climber is reaching for new heights with a $6 million gym of his own.
Jason Haas plans to open a 20,000-square-foot climbing gym called Gravity One next year in Broomfield. Haas hopes to catch on with climbers in his own backyard, who he said drive at least 15 minutes to hit the nearest gym.
"We're hoping we will be the primary climbing gym for Broomfield, West Arvada, Superior and a lot of Lafayette," Haas said. "It's a great location right on U.S. 36."
Haas, 35, is funding the $6.5 million project with a $5 million SBA loan, as well as local investors. Haas bought the 2-acre property at 8701 Uptown Ave. near UCHealth Broomfield Hospital for $1.5 million a couple weeks ago, he said.
The gym will dedicate 15,000 square feet to rope climbing and 2,000 square feet to bouldering. The tallest wall will rise 54 feet high.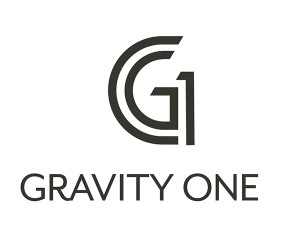 Gravity One also will have a conventional gym with treadmills, stationary bikes, rowing machines and free weights. Haas also plans to offer spin bike classes, yoga and childcare.

Harrington Stanko, which built the Movement Climbing + Fitness gyms in Denver and Boulder, is the general contractor. MOA Architecture is designing the building.

Haas has been scaling his way up the climbing industry for several years, but this will be the first gym he's owned. He serves on the board of directors for the Boulder Climbing Community and co-owns Fixed Pin Publishing, where he writes and publishes outdoor guidebooks and manuals.

He also worked as a manager, route setter and front desk person at the Rock'n & Jam'n climbing gym. He previously managed all the climbing walls in Michigan for sporting goods chain Galyan's, which was bought by Dick's Sporting Goods in 1995.

There are several new gyms popping up around Denver, even if Haas's will be the first in Broomfield. Movement has one in Boulder, another in Denver and a third in the works in RiNo. Ubergrippen Climbing Crag also has a spot under construction in Stapleton.

But Haas said the climbing industry can barely keep up with the number of people wanting to try the sport.

"We as an industry can't deal with the demand," said Haas. "This is a super exciting time to get into the climbing industry."

14643