A Centennial accountant pleaded guilty Tuesday to stealing at least $11 million from former clients.
Don Richard Iley, 52, pleaded guilty in federal court to wire fraud as well as aiding and assisting in the preparation of false tax returns. It was April 18 – tax day – eight months after Iley was indicted by a federal grand jury in Denver.
"I am pleading guilty to betraying my clients and directing money that should have gone to the government to personal and business expenses," Iley said in court.
The guilty plea comes more than a year after Iley and his firm, Iley & Associates, were forced into bankruptcy by customers claiming he absconded with money they thought was being used for payroll taxes.
In his plea agreement, Iley admits he started developing his payroll tax scheme in 2009, eventually expanding it until he was cheating all 140 of his clients.
In the agreement, Iley says he would send his clients tax documents showing that he had filed their taxes correctly. But for each client, he then mailed the IRS a false form, showing that the clients paid no wages and thus owed no payroll taxes.
Instead, Iley used his clients' money for personal and business expenses. According to the plea agreement, Iley spent more than $1.5 million furnishing and paying off loans on his house, and another $140,000 for his daughters' college tuition.
Both felonies carry possible prison terms, in addition to fines, fees and forfeiture to victims. For wire fraud, jail time would be at most 20 years; for the tax count, the maximum prison penalty is three years.
The government has agreed to recommend that Iley receive a sentence "at the low end of the sentencing guideline range determined by the Court," which is 97 to 121 months. A sentencing hearing is scheduled for July 13.
Another term of the agreement is that Iley will not contest a civil action "seeking to permanently enjoin him from tax return preparation" and, in exchange, the U.S. Attorney will move at the sentencing to dismiss remaining charges.
Iley is represented by criminal defense lawyer Gary Lozow. The assistant U.S. Attorney prosecuting the case is J. Chris Larson.
At the change of plea hearing, Larson said that restitution to victims "is subject to change, and it could go up or go down from the $11 million" referenced in Iley's statement in advance of his plea change.
Bankruptcy proceedings for Iley and Iley & Associates are ongoing.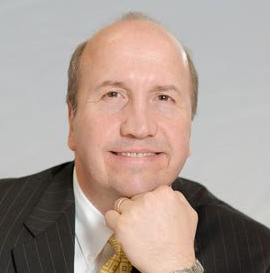 16224