What started as damn good tacos has turned into straight-up beef.
Torchy's Tacos this week sued a Mexican restaurant in Fort Collins for alleged trademark infringement on the phrase "Damn Good Tacos."
The Austin, Texas-based taco chain sued Dam Good Tacos, claiming the Fort Collins restaurant is misleading consumers by using a name nearly identical to Torchy's tagline. It's taken its case to the U.S. District Court in Denver, and wants Dam Good Tacos to fork over monetary damages, plus products and promotional materials including a website URL and Twitter handle.
Torchy's first filed to trademark the phrase "Damn Good Tacos" in 2008, four years before Dam Good Tacos opened. In an email statement, Torchy's general counsel John Stenson said the similar-sounding names could confuse customers.
"For that reason, we initiated discussions with Dam Good Tacos, and even offered to help cover the costs of changing their name," he wrote. "They refused our offer and we were left with no choice but to file suit to protect our trademark and our brand."
Dam Good Tacos did not respond to messages seeking comment.
According to its website, the restaurant got its start in a gas station in Basalt before starting a mobile food cart in Fort Collins. Dam Good Tacos settled into its current location northeast of Colorado State University in June 2013.
Meanwhile, Torchy's expanded outside of its native Texas and into Colorado last year. The state's first location opened in Denver in the winter of 2016, quickly followed by spots in Greenwood Village, Stapleton, Westminster and, in September, Fort Collins.
In the suit filed April 5, Torchy's claims it sent Damn Good Tacos a cease-and-desist letter in November 2016, months after opening in Fort Collins.
Kirstin Stoll-DeBell and Dana Jozefczyk of Merchant & Gould filed the case for Torchy's. Stoll-DeBell referred questions to Torchy's when reached via email.
When it comes to food and beverage trademark disputes, the Front Range has a full plate. Noosa Yoghurt, 5280 Burger Bar and The Kitchen Café each have tussled in court with similar-sounding competitors.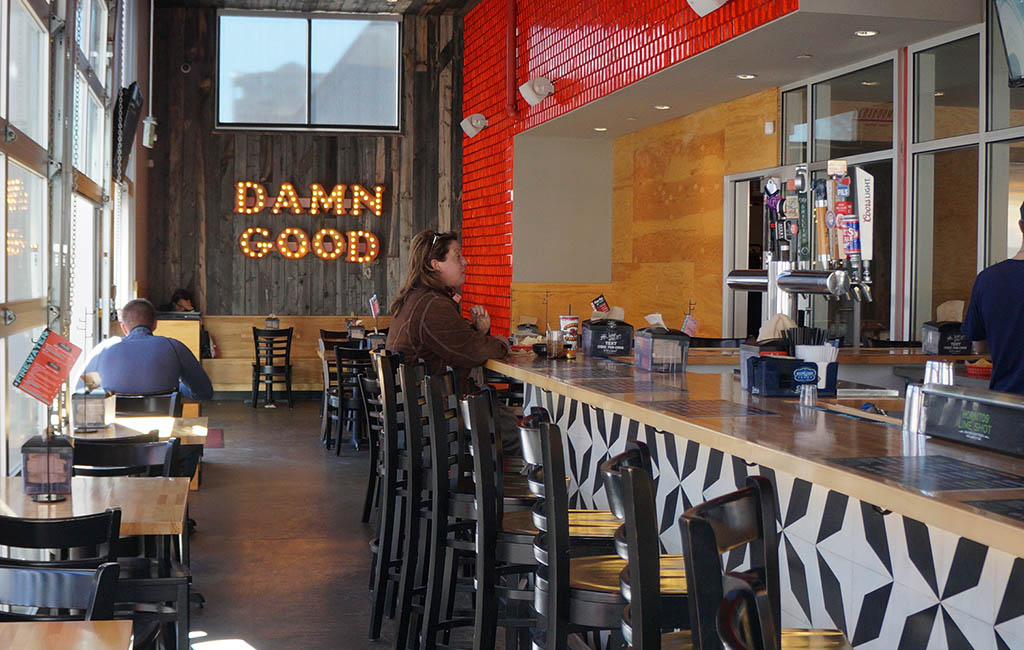 15958