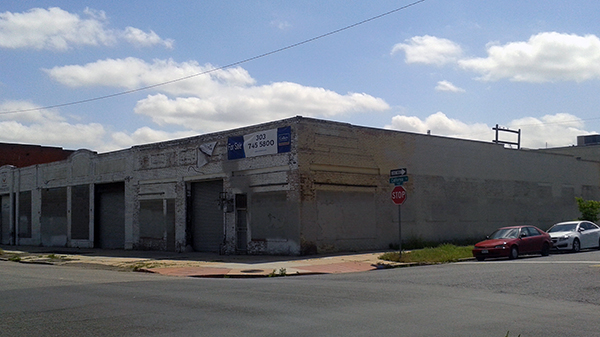 The same group that developed Five Points Plaza plans another redevelopment five blocks to the west.
VanWest Partners, coming off of recent retail rehab projects at Five Points Plaza and 460 Broadway, bought a warehouse at 2200 California St. last week for $3 million. The firm plans to spend another $1.3 million to turn the property into new office and retail space.
"The reason we really liked the deal is it's close to downtown and close to Five Points, which are both growing areas," said Wade Buxton, VanWest co-owner. "And within a two-block radius you'll have another 1,000 apartment units breaking ground."
VanWest's newest acquisition is a white warehouse at 22nd and California streets, one-half block from the fast-growing Welton Street strip. The building covers about 0.43 acres and was built between 1915 and 1920, according to city records.
Its previous owner stored cars at the warehouse, Buxton said. He added that VanWest had eyed the building for a few years and put it under contract about a month and a half ago.
Colliers International brokers Tyler Ryon and Steve Serenyi represented the seller in that deal.
VanWest will renovate the building into about 6,100 square feet of office space and about 11,000 square feet of retail. Buxton likened it to a two-building renovation the company recently took on at a former Dollar General building on Broadway.
That development now hosts a sandwich shop, Korean barbecue restaurant, liquor store, pet supply shop and a brewery.
"It will be similar to our 460 Broadway project, with a full core-and-shell renovation and a new storefront on the California and the 22nd Street side," Buxton said. "We're talking to a variety of tenants right now, everything from the pubs and restaurants to general mercantile uses."
Buxton said VanWest has a couple of letters of intent on the California Street building and is negotiating leases. The office space is listed between $22 and $24 per square foot per year. The retail space is renting closer to between $30 and $34 per square foot per year.
Arrow B Architecture is designing the project. VanWest does not yet have a general contractor and Buxton said the company is talking to a couple of banks about a construction loan.
Welton Street, separated from VanWest's site by only the Melbourne Hostel redevelopment, is essentially a mile-long builder's row from downtown to about 27th Street. There's a major residential project planned for nearly every block in between.
VanWest Partners got in on the action with a previous retail deal. The company revamped a former DMV building at the 2700 block of Welton Street last year into strip mall Five Points Plaza.
That development brought in tenants Spangalang Brewery, Fat Jack's Supersubs, and Flex Yoga and Barre last year.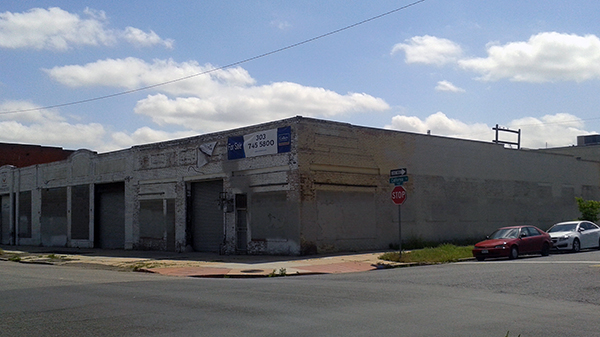 8933