A Denver mountain bike maker has won another victory in the business plan battles.
Local mountain bike manufacturer Guerrilla Gravity won the Denver Office of Economic Development's JumpStart Biz Plan competition on Monday, capturing $30,000 in prize money.
"In five years, we'll be at 10 times our current revenue by hitting the throttle on all fronts, from manufacturing, increasing volume, or increasing efficiency," said Guerrilla co-founder and engineer Matt Giaraffa. "We'll also build up the sales side of things with a lot more sales channels and demos."
Guerrilla beat two other finalists – medical company Arthroventions and Stapleton indoor climbing gym Ubergrippen.
U.S. Bank and Deloitte put up the prize money.
Guerrilla's $30,000 victory comes on the heels of a $100,000 prize the company scored from JPMorgan Chase in its Mission Street Grants project earlier this month.
"The next stage for us is growth," he said. "We're going to be buying more tooling and fixtures for production."
Guerrilla also plans on doubling its nine-bike demo fleet. And it's upgrading transportation: The company will retire a 20-year-old school bus for a newer vehicle to take its bikes on the road.
The company also said it is hunting for a new home base. Its lease at its current 2,000-square-foot facility, located at 2031 Bryant St. near Mile High Stadium, is up in February. And its landlord is planning a 130-unit apartment project on the property.
Guerrilla wants more space and is looking for a 4,000-square-foot facility in Denver, Giaraffa said, and Alfonso Avila of Unique Properties is helping the bike company find a new home.
This isn't Guerrilla's first trek through the BizPlan awards.
"This is the third time we've entered that competition," Giaraffa said. "The experience of doing it two times before helps to fine-tune everything a lot."
Giaraffa, 33, founded the company with business partners Kristy Anderson, 38, and Will Montague, 29, in 2011. The three met through mountain bike racing circuits. The company is currently profitable and doubled in revenue last year, Giaraffa said.
Guerrilla's original business plan was to sell directly to consumers, Giaraffa said. But the company began selling to its first distributor this year, upstate New York-based LeepOff Cycles.
"We started off doing direct sales – we built our website specifically for that purpose," Giraffa said. "We've also been trying a hybrid model – we're working with one small bike shop this year and we're going to expand to another next year. These are smaller shops, usually in smaller towns, and so we can work with them and it still ends up being beneficial."
Giaraffa also said that some of the winnings would be used to produce a new model of mountain bike, which the company expects to release this winter. The hardtail mountain bike will feature a lower price point than Guerrilla's current models – $2,400 compared to $4,000 – with the intention of drawing in a new clientele.
"We're projecting a big crowd of people who want a bike they can ride around town and on trails with," Giaraffa said.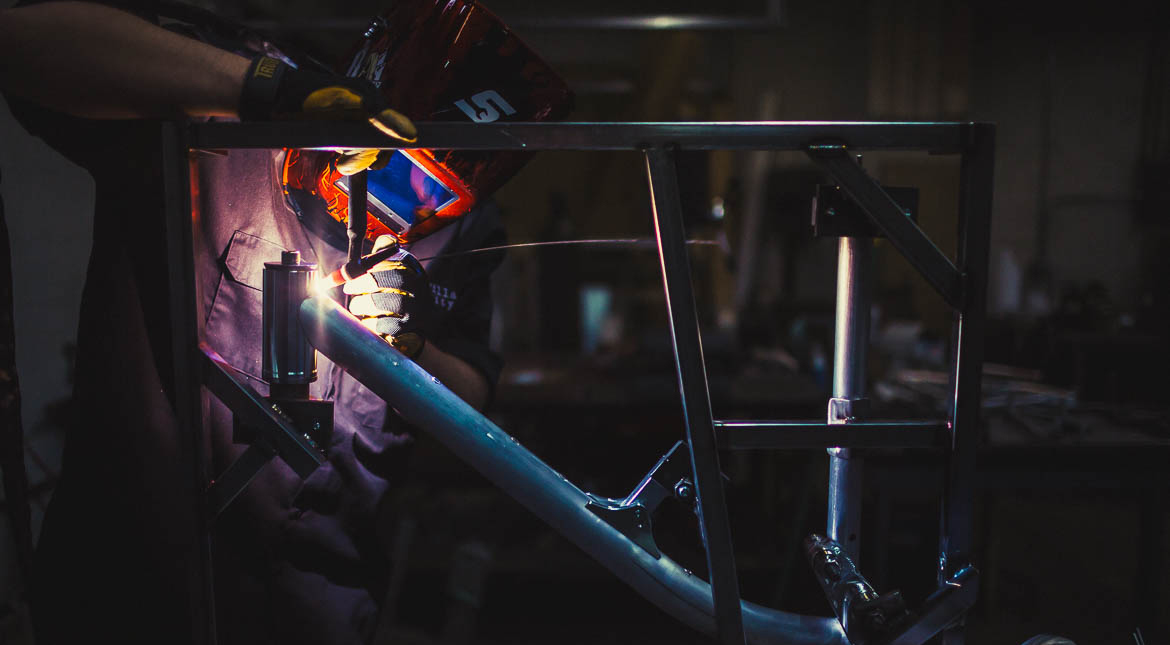 4885