Power up another Jefferson Park apartment development.
The Hensley family, which ran Hensley Battery and Electric Supply in Jefferson Park for more than 50 years, is working on a $30 million apartment plan for the company's former headquarters at 2031 Bryant St.
"Jefferson Park has changed significantly in the last 60 years; where 60 years ago the industrial use was appropriate, it isn't anymore," Zach Hensley said. "There's a huge demand for people to live in this area, so adding appropriate housing will bring the most value to the neighborhood."
Hensley said his grandfather bought the Jefferson Park property more than 50 years ago and ran Hensley Battery and Electrical from the 1-acre lot at Bryant Street and Mile High Stadium Circle. The company moved to a larger space near Sand Creek about five years ago.
Since then, Hensley Battery's L-shaped industrial building has been leased out to tenants that now include Guerrilla Gravity, Blunt Force MMA, Zen Posture and Garden Girl, but Hensley said they've been looking into a redevelopment plan in recent years.
The Hensley family has hired Denver-based Development Advisors to plan and carry out the project. Development Advisors CEO Scott McLean said his firm began working with the Hensleys about a year ago.
Plans call for about 130 apartments, with most sized as full one-bedroom units. McLean said project will cost about $30 million.
McLean said he's looking at the larger one-bedroom units because there is already a large supply of studios in the neighborhood. The Turntable Studios, for example, just opened immediately south of the Hensley site.
McLean is expecting the building will draw renters between 25 and 35 years old but said he wouldn't be surprised if some older renters also took an interest in the project.
"We do think there will be other people that want to have this location, which will be a little less than what you would have to pay to be in the LoDo area," he said. "We expect people that want to be close to downtown, and want easy, on-and-off I-25 access."
McLean said the complex will be seven stories with five levels of apartments atop a two-story concrete podium parking structure. Right now the site is zoned for only five floors, but last month Development Advisors submitted a rezoning request to allow up to eight stories.
McLean said Development Advisors is currently discussing development plans with neighborhood groups, but he is not planning to build any more than seven floors. The project will also include a rooftop deck and commercial space on the first floor.
"There is no commercial space in terms of maybe a food or beverage retailer located in that immediate area," McLean said. "We're hoping we might be able to fulfill a need there."
McLean said he hopes to break ground on the new apartment complex in mid-2016. He said it would take about 18 months to build.
John Gagnon of JG Architects is designing the apartment building. McLean said they have a general contractor lined up but declined to say what company because the deal has not yet been finalized. Development Advisors is still working on putting together financing for the project.
New apartments are popping up all over Jefferson Park. The 179-unit Turntable Studios recently opened in the former Hotel VQ building with micro units as small as 330 square feet. Riverpoint Partners is working on 200 new apartments at Decatur Street and 27th Avenue.
McLean said he hopes the Hensley project will catch potential renters right at the neighborhood's door to the interstate.
"Jefferson Park is becoming more and more densely populated with residential and moving away from its historical industrial-type land uses," he said. "This is a fabulous gateway location to the Jefferson Park neighborhood with great visibility from I-25."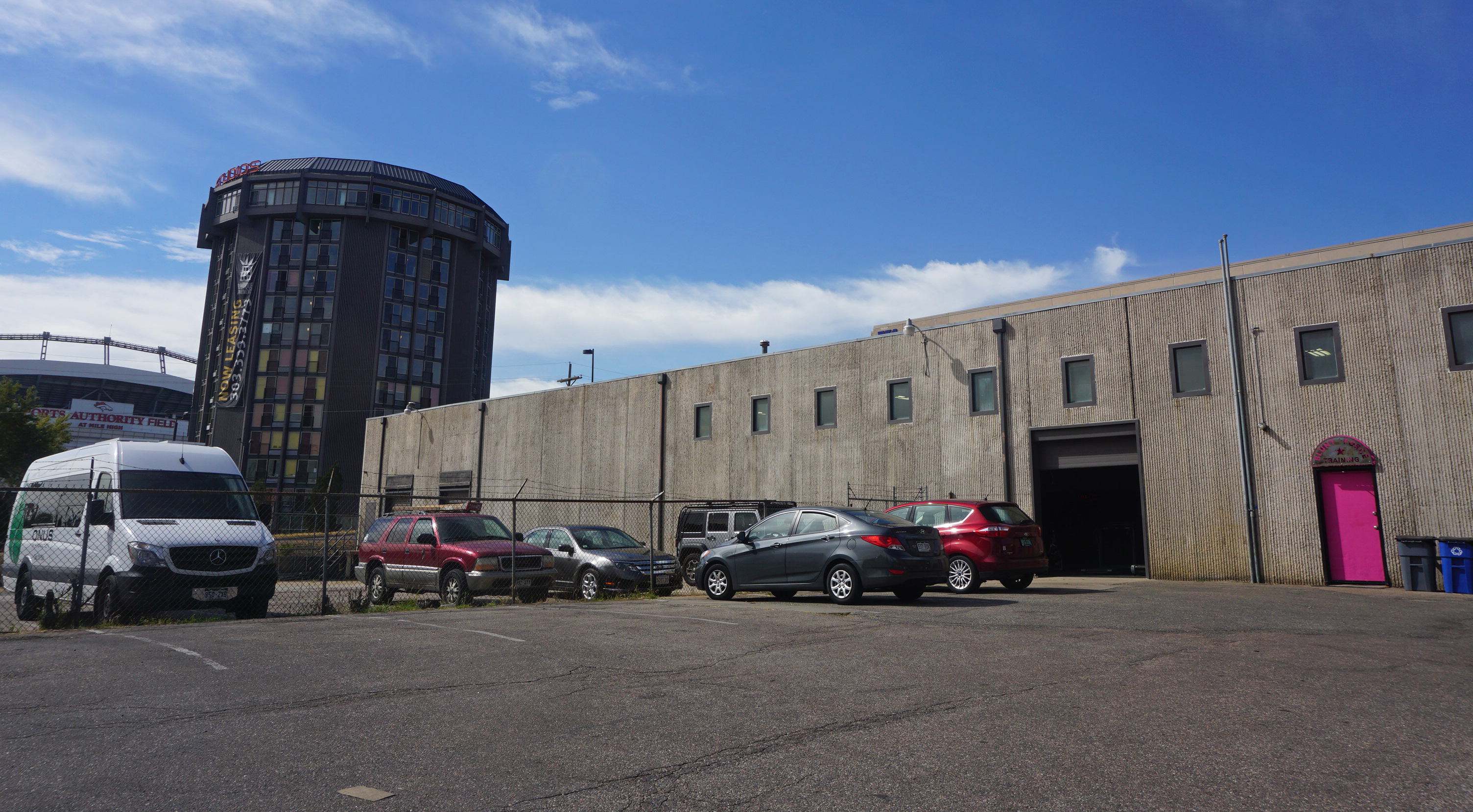 4862