Retiring to Florida isn't in the cards for a former pediatrician-turned-developer.
Maude Lofton is planning a jazz club, retail and apartment development in a new five-story building near 28th and Welton streets. A few years ago Lofton was looking for a place to live downtown, and her son began working on an idea for a barbershop and salon.
"I had been hearing a lot about development in Five Points, and I was fortunate enough to acquire a property I thought would be a good place to complement my son's vision, as well as mine," Lofton said. "It's taking it back to the day when there were family businesses invested in the Five Points area, but with a more modern twist."
The project site spans two lots at 2810 and 2812 Welton St., covering about one-eighth of an acre. Lofton bought the land in two deals between October 2014 and January 2015, city records show, for a combined $490,000.
Lofton's plans call for a first-floor retail complex with her son's salon, a dessert shop run by her daughter and a commercial kitchen. The Lofton family would operate a jazz club on the second floor and lease apartments on the third and fourth levels, she said.
Drawings show six one-bedroom units and a single two-bedroom apartment. Plans are to keep four of those apartments at reduced, affordable-housing rates, Lofton said, and lease the remaining three units at market rates. The fifth floor will be a condominium that Lofton plans to buy for herself.
Lofton, 69, is a Jacksonville, Florida, native. She graduated from Spelman College in 1966 and worked as a medical technologist before earning her M.D. from the University of Florida in 1979.
Since then, Lofton has worked in medicine at the University of Florida, Howard University, the University of Alabama at Birmingham, and the University of Kentucky. She retired to Colorado in 2002.
Lofton said she settled on the Five Points location in part for its musical history, calling Welton Street the former "jazz mecca of Denver." Lofton added that she saw a similar redevelopment at work in Jacksonville's Ritz Theatre District.
"Five Points redevelopment reminds me very much of what happened in my hometown," she said. "If I had stayed there, I probably would have tried to participate in that."
Welton Street has seen a run of redevelopment. There are large-scale residential projects underway at 2300 and 2422 Welton St. Trammell Crow Residential is working on a third massive apartment project on Welton's 2200 block.
Five Points Plaza has filled up with tenants, including jazz-themed Spangalang Brewery, Fat Jack's Supersubs and Flex Yoga and Barre. The former Melbourne Hostel is being renovated into new apartments, and another building at 2801 Welton St. – right across from Lofton's land – is being redeveloped into office and commercial space.
Lofton's project design, by architect Rudolph Brown, has passed through Denver's Landmark Preservation Commission. Brown said he has submitted conceptual plans to the Planning Department, but they are currently under review and have not been approved.
Lofton said she is not sure when the project will break ground. She has yet to secure financing for the project. Brown said the project has not yet gone out to bid for contractors.
Right now the two-lot site houses a pair of vacant homes that will have to be demolished. Lofton bought the first of the two properties from Joe Jordan, who previously crafted and peddled barbecue grills and smokers from the Welton Street property.
As she tries to fire up a new project on-site, Lofton plans on giving a nod to its former owner.
"Just about anybody who was anybody had bought a smoker from Mr. Jordan," Lofton said. "We want to name the grooming salon in honor of Mr. Jordan, so it will be Smokey's. And the jazz club will be Smokey's After Hours."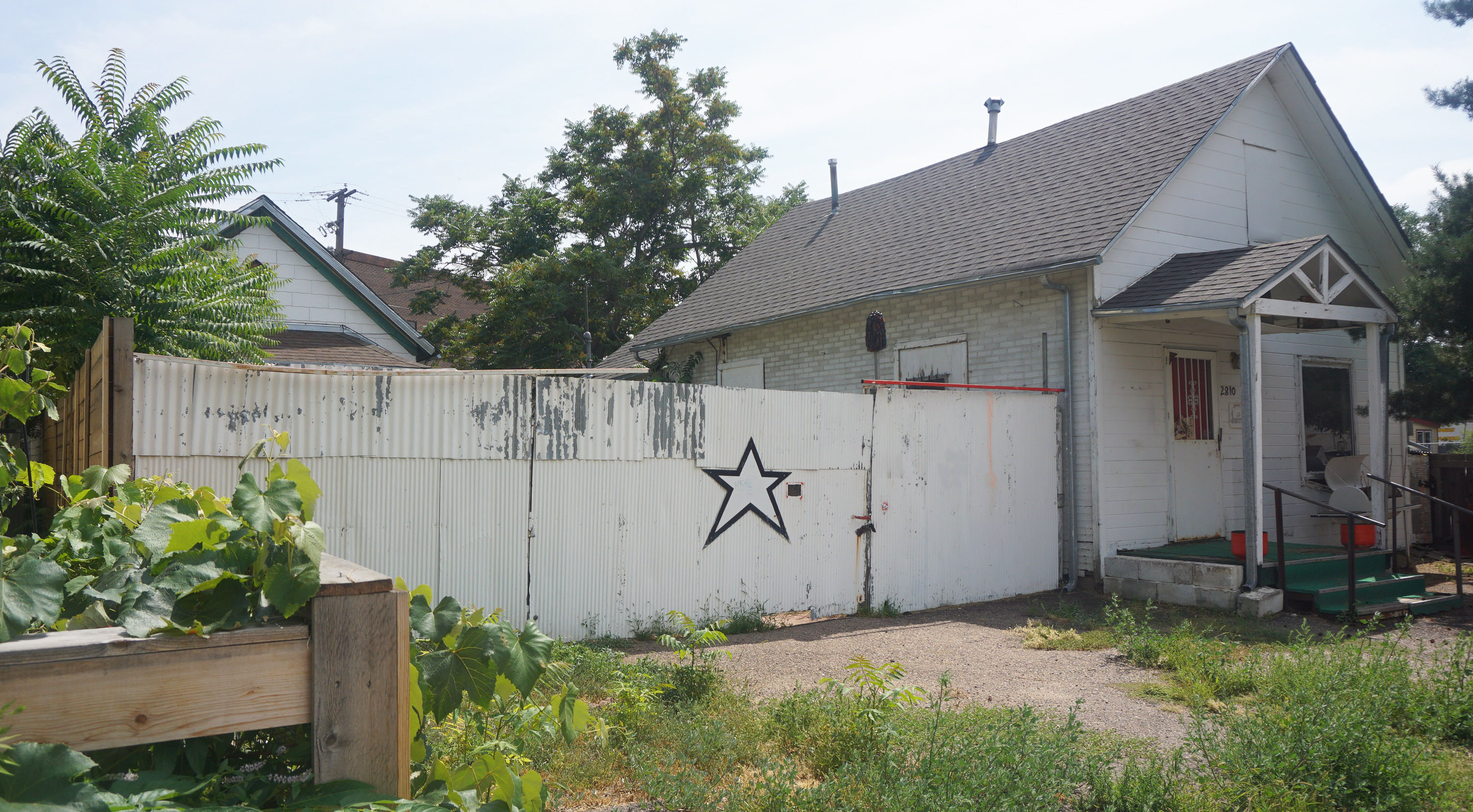 4240