New life is coming to the former Art Institute of Colorado building just south of downtown.
Denver-based Nichols Partnership, led by Randy Nichols, is in the process of converting the 10-story building at 1200 Lincoln St. into Art Studios, a 192-unit residential project whose retail space will be taken up by an artsy tenant.
All but two of the building's units will be studios, or microunits, ranging in size from about 240 to 350 square feet. The remaining two units will be one bedrooms.
The approximately 4,500 square feet of retail space on the building's ground floor will be leased to Colorado Photographic Arts Center, which bills itself as the only nonprofit in Denver dedicated exclusively to the art of photography. The organization will move from its current spot at 1070 Bannock St. in the Golden Triangle.
The Art Institute of Colorado's parent company closed it and other Art Institute campuses in 2018. Nichols purchased the building for $15.3 million in September 2019, when it was still packed with art and instructional equipment.
"It was just an abandoned school," Project Manager Robbie Nichols said during a tour last week.
Nichols Partnership previously turned a former hotel north of Empower Field at Mile High into a microunit building dubbed Turntable Studios.
Nichols Development Director Melissa Rummel said demolition and abatement work at the building began in the fall of 2020, with renovations beginning in earnest last September. The goal is to have residents move in come March 2023.
Below are photos taken last week: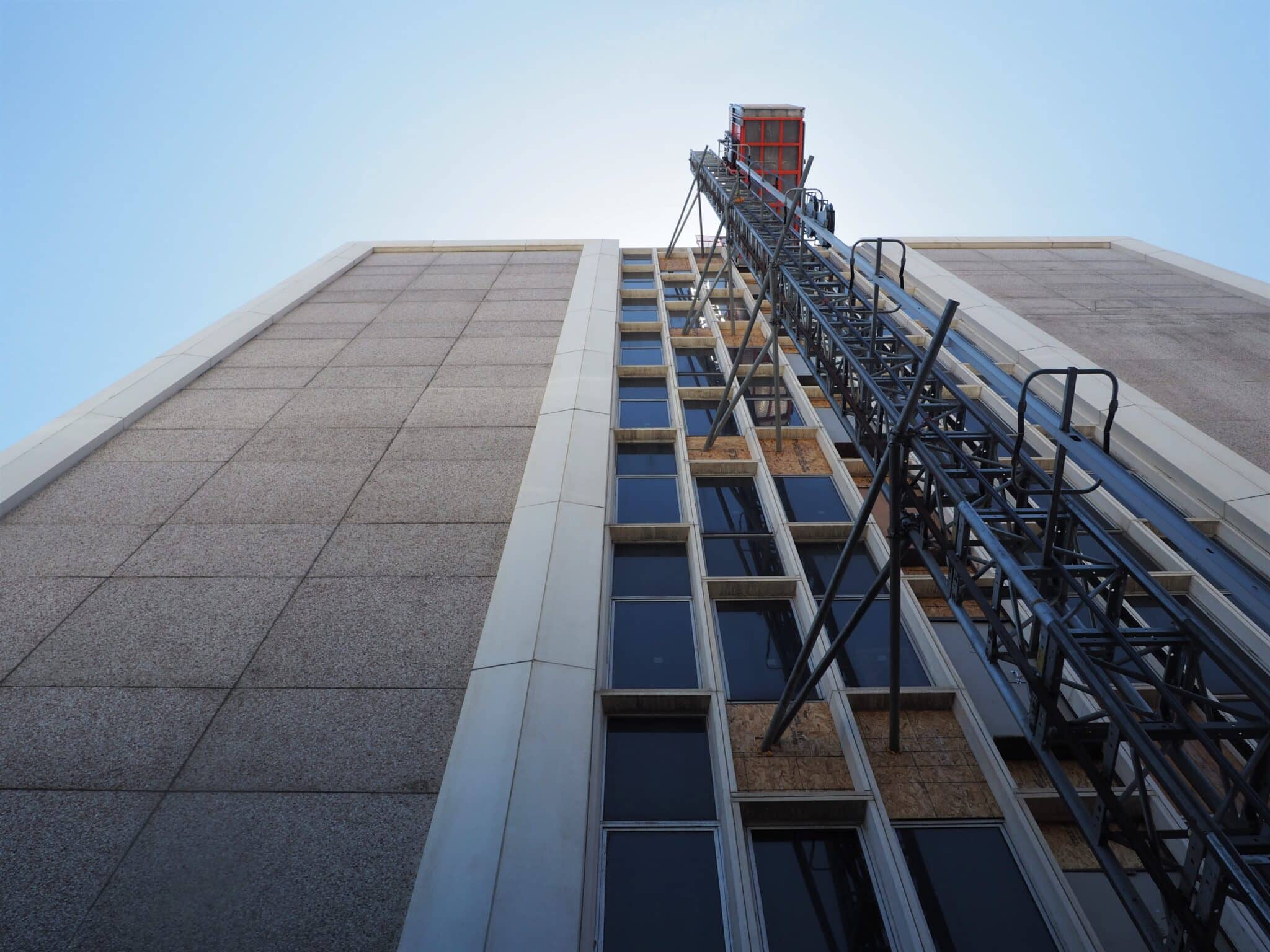 110872