A judge in New York has decided that the commercial real estate giant CBRE can be sued there by a top rival, Newmark, for recruiting three Denver brokers away from Newmark.
Judge Barry Ostrager ruled June 9 that CBRE is now a defendant in Newmark's lawsuit against the multifamily brokers Terrance Hunt, Shane Ozment and Chris Cowan, who are accused of violating a two-year non-compete agreement they signed with Newmark.
That's a reversal from a ruling Ostrager issued last June, when he determined that his court has no jurisdiction over CBRE in this case, because it isn't registered or headquartered in New York. Last week, Ostrager said new evidence has come to light that changed his mind.
The evidence shows that a CBRE lawyer in New York spent months analyzing the non-compete agreements that Hunt, Ozment and Cowan had signed with Newmark and then agreed to defend the brokers in court when they were sued by Newmark, according to Ostrager.
After that, a CBRE executive, working from his vacation home in Southampton, N.Y., during the pandemic, recruited Hunt, Ozment and Cowan from Newmark to CBRE, "a blatant inducement of the individual defendants to breach their non-competition agreements," Ostrager wrote.
So, CBRE can be sued by Newmark in New York for tortious interference with a contract because that allegation "arise(s) out of conduct by CBRE that took place in New York or that was directed from New York," the judge determined.
Hunt, Ozment and Cowan left Newmark for CBRE last May and were sued the following week, accused by Newmark of violating an agreement to not work for a competitor for two years after leaving the company. The brokers say that non-compete clause was unfair and unenforceable.
On May 24, Ostrager questioned attorneys for Newmark, CBRE and the brokers about why they haven't reached a settlement to end this "extremely contentious litigation, which is generating enormous legal fees." The judge noted that an injunction he issued last year, barring the trio of brokers from competing with Newmark in Colorado for one year, expires soon — in July.
"Your honor, I think the time to try to settle the thing is now," CBRE attorney Jeff Sturgeon told the judge. A Newmark attorney told Ostrager that his client is also open to mediation, but no agreement has been reached. CBRE now has until June 29 to respond to Newmark's lawsuit.
"The decision by Terrance Hunt, Shane Ozment and Chris Cowan and their colleagues to join CBRE is a strong endorsement of our platform," CBRE said in a statement this week, which is identical to its past statements about the case. "We believe our recruitment process was proper. We look forward to a swift resolution of this matter through the legal process."
Meanwhile, the loss in revenue for Newmark has been significant. Michael Rispoli, the company's chief financial officer, wrote in an affidavit June 10 that in 2020, when the trio of brokers worked for Newmark, 10 percent of its multifamily investment sales revenue came from the Colorado office, ranking it No. 2 among the company's offices. In 2022, that number is 1.5 percent.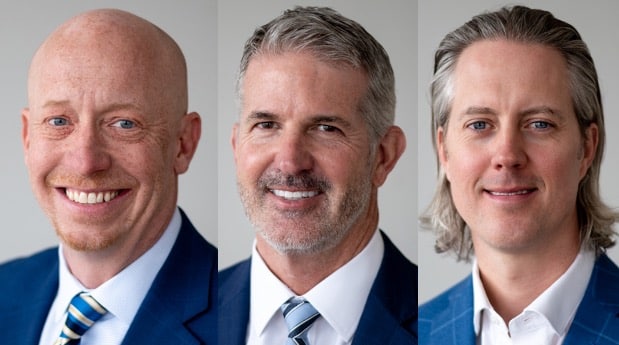 110864