Chook is once again spreading its wings.
The local rotisserie chicken chain is getting ready to open a fourth location in Greenwood Village next month.
"We have just been curious as to what it looks like to get outside of Denver a little bit and really target some of those heavy family neighborhoods," said co-owner and James Beard award-winning Chef Alex Seidel. "Greenwood Village is halfway down to the Lone Tree and Highlands Ranch area, so it's a good start."
The 2,500-square-foot restaurant at 2500 E. Orchard Road in the Cherry Hills Marketplace is set to open in mid-February. Upscale Italian restaurant The Wooden Table previously operated in the space for eight years before closing in 2019.
Chook opened in 2018 at 1300 S. Pearl St. in Platt Park, and added a second in the Hale neighborhood at 4340 E. 8th Ave. in 2019. Its most recent location opened in Stanley Marketplace in December 2020.
Seidel opened Chook with Snooze co-founder Adam Schlegel and Ray Layman, a former sales director at Leopold Bros. distillery.
Chook is an Australian slang term for chicken. Schlegel's wife is Australian, and he became a fan of the country's neighborhood chicken shops while living in the country, according to the restaurant's website.
Seidel, meanwhile, said he likes that Chook is more affordable than some of his other restaurants, which include Mercantile Dining & Provisions in Union Station and Fruition Restaurant.
"As a chef, I've worked my whole career to develop techniques, use exclusive ingredients and the result of that has always been restaurants like Fruition or Mercantile," Seidel said. "But I grew up food insecure in Wisconsin and could never afford to eat at places like Fruition or Mercantile."
Seidel said Chook's fast-casual model was built for the pandemic, and the owners want to use this new location to provide more growth opportunities for employees.
"Our CEO Elizabeth started as a cashier, and our regional leader Chip was a manager at our Platt location," Seidel said. "We're always looking for ways to provide more leadership roles for those employees who have supported us throughout the years."
Seidel also set to debut Roca's Pizza & Pasta
On top of the fourth Chook location, Seidel is getting ready to open Roca's Pizza & Pasta in place of Frontroom Pizza at 13795 W. Jewell Ave. in Lakewood.
Seidel, who has lived near Frontroom Pizza for 20 years, decided to take over operations when the 35-year-old restaurant announced it would close its doors on Jan. 9.
"Bruce (Prior), the owner of Frontroom Pizza, and I met in our neighborhood randomly, and I told him if he ever needed help to call because I wanted to see that place continue to thrive, and one day he did," Seidel said. "So I decided to update some of these recipes, give the space a facelift and nice cleaning and try to create something awesome for the neighborhood."
Roca's Pizza & Pasta, which he hopes to open at the end of January at 13795 W. Jewell Ave., will have thin-crust and thicker Sicilian-style pizza, as well as handmade pasta with classic sauces, like Bolognese and puttanesca. It will keep Frontroom's staple garlic bread, wings, salad bar and lasagna with new additions like mussels, polenta and a lineup of sandwiches.
Seidel doesn't plan to raise prices. But he does plan to add a new stove and hood system, since Frontroom only used a pizza oven. He's also bringing some new black and white tiles, new furniture and a full-service dining model to the 4,700-square-foot restaurant.
"I was a frequent Frontroom Pizza customer because it was the closest place that reminded me of home," Seidel said. "I come from a small town in Wisconsin, and there are a dozen amazing pizzerias in that little town all run by old-school Italian families."
And he's excited to get back to his Italian roots.
"When I first started cooking, I started in an Italian restaurant and it's the style of cuisine that inspired me to become a chef," Seidel said.
In addition to Chook and Roca's Pizza & Pasta, Seidel is getting ready to open a 4,500-square-foot Mercantile Dining & Provisions in DIA's Concourse C this year. It was supposed to open in June 2020, but because of delays, it's looking more like April 2022, he said.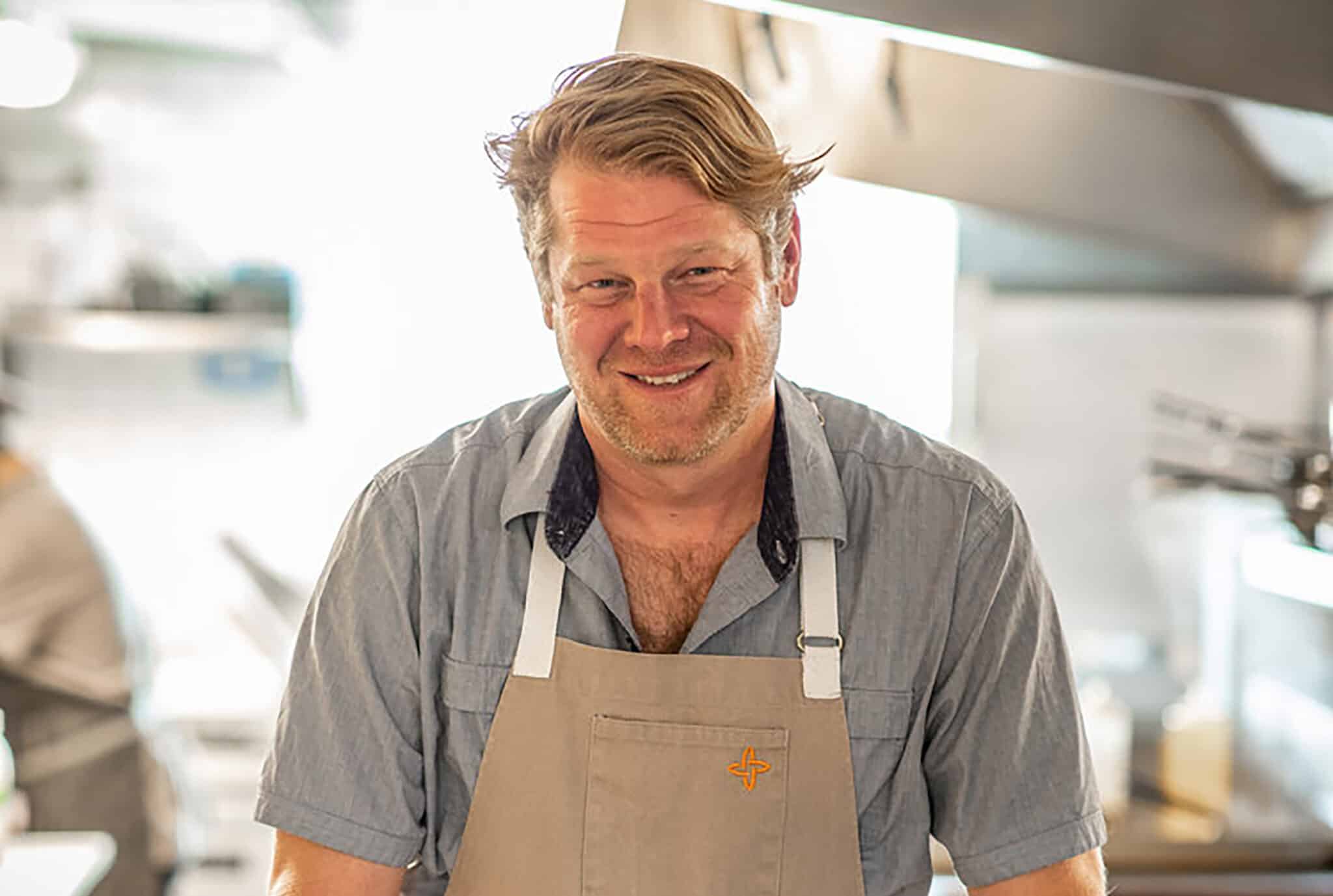 108349