Scott Boyd watched flames from the Marshall fire 30 yards away as he stood inside his Louisville restaurant. It was his second week in business at that location.
Boyd, who co-owns The Rotary, had his wife drop him off 45 minutes before he, front-of-the-house employee Ryan Bailey and cook Joska Gyevia fled the restaurant at 116 W. Dillon Road around 1 p.m. Thursday. He hopped into Gyevia's truck to escape.
"Ash and smoke were coming into the restaurant," Boyd said. "There were no customers there, so we were trying to quickly close up shop. When we looked out the window and saw bushes burning not far from us, we knew at that point we had to get out of there.
"There was still cash in the drawers, food still out, and the dishwasher was probably mid-cycle when we left."
Then Boyd, a 49-year-old Louisville resident, watched the restaurant be engulfed in flames from Ring camera footage at a friend's house before the cameras went out around 4 p.m.
When he got dropped off at home, his wife and two kids, his parents who live in the attached duplex, and some family friends visiting from California were already packed up and ready to evacuate.
"I didn't even grab a toothbrush or anything," Boyd said. "The wind was so strong that there was damage happening from the wind alone, not even counting the fire, and the smoke was blowing. So, you couldn't tell whether the fire was right next to you or three miles away. It was really hard to see and visibility was so poor."
Last Thursday, just shy of 1,000 structures were burned by the Marshall fire throughout Boulder County. Among them, eight businesses were destroyed in Louisville, including The Rotary's second location, which opened Dec. 15.
The restaurant specializing in meats cooked on a rotisserie-style grill first opened in the Avanti food hall in LoHi in October 2018 and moved into a brick-and-mortar space last January in Hilltop. Boyd, who grew up in Evergreen, owns The Rotary with his brother Brian and longtime friend and chef Don Gragg.
"We've had a skewed version of what it's like to make a business work. Running a restaurant is challenging enough, and then you throw in a pandemic and a fire. But we're going to be the little restaurant that could. I mean even our Denver restaurant is closed right now because of a pipe burst that flooded our restaurant. But we will continue to survive."
The owners leased the 2,600-square-foot space in Louisville, where Tokyo Joe's previously operated, in August. The company added some cosmetic finishes before opening last month, Boyd said.
Since more than 40 percent of the building was damaged, The Boulder Office of Emergency Management deemed The Rotary's new location destroyed.
Boyd said the strip of businesses, which also included Royalty Nails & Spa, Youthbar Med Spa and a Subway franchise, are still closed off by police. He hasn't been able to see if anything is salvageable.
Boyd said the company is insured for this type of incident. "We should be taken care of for the loss of business income, the money we put into fixing the place up, and the equipment," he said.
"We put in our best effort and loved what we ended up building, but it's still just a building and restaurant," he said, referencing friends who lost homes.
Boyd's house, which he shares with his 70-year-old parents, was unscathed, despite being located around a quarter-mile away from a heavily burned area near Harper Lake. He and his family have been able to return home.
And he's not giving up on Louisville. Once the owners are able to assess the damage, they plan to lease another location nearby.
"We have a loyal base, and we just have to survive this," Boyd said. "I know we have something that's a benefit for people, especially in Louisville, where there aren't many fast-casual, healthy spots. So, we plan to keep going. And I'm sure we'll look back at our toddler days when we have 100 Rotaries open, and see all these challenges just made us stronger."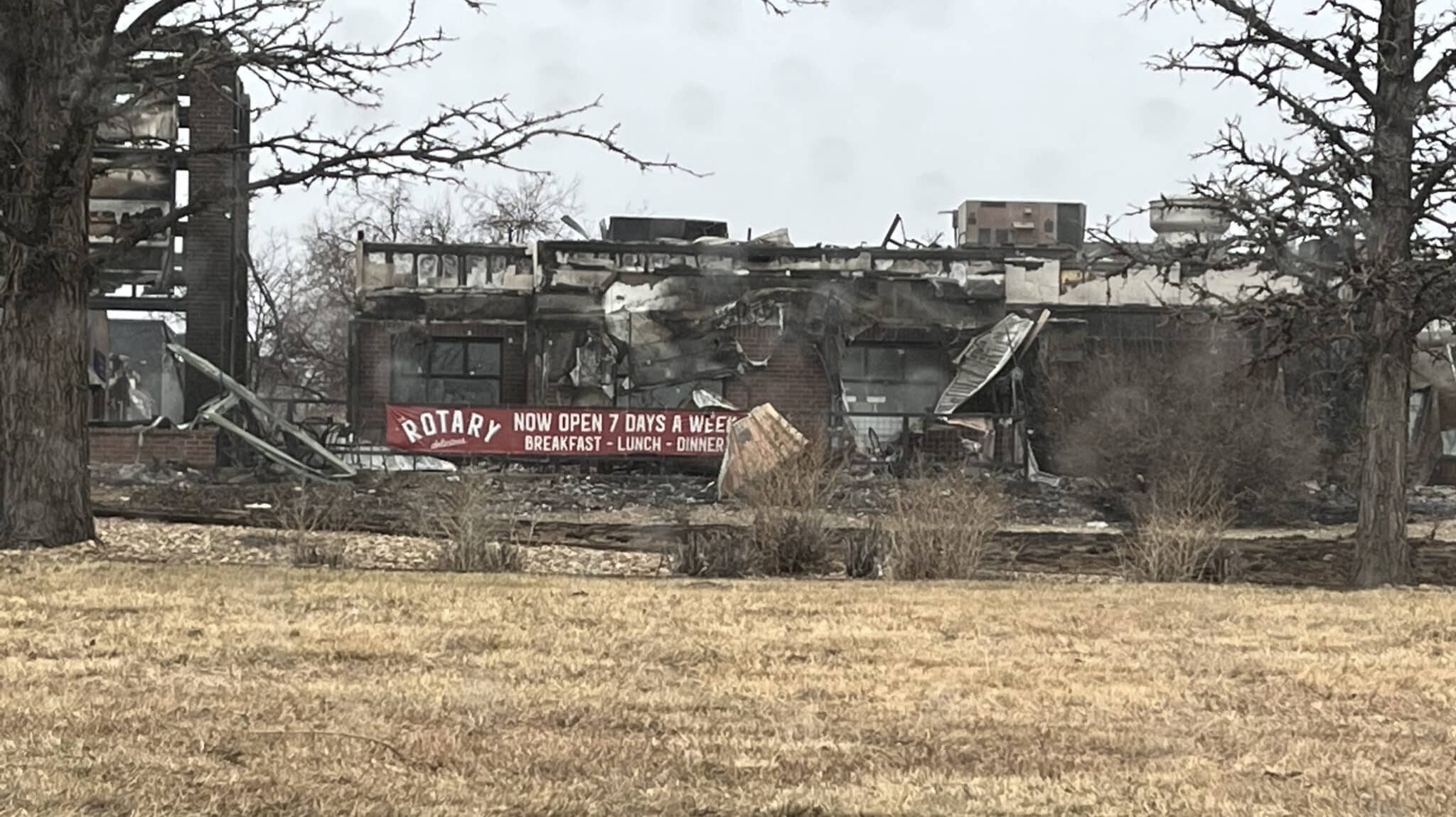 108168