Denver wants to add hundreds of hotel rooms to its homeless housing stock, Mayor Michael Hancock said Monday during his State of the City address.
"Even before the pandemic, homeless encampments were appearing in cities across the country in numbers not seen in almost a century," he said.
Hancock is proposing to put a $450 million infrastructure bond measure on the ballot in November, which first needs approval from the City Council. The mayor said the bond package, which would fund numerous projects, is estimated to create 7,500 "good-paying" jobs, $483 million in worker wages and benefits and $1 billion in economic benefits. That's just from construction, he said.
Angie Nelson, Denver's deputy director of housing stability and homelessness, said the city is looking to acquire about 300 more rooms for homeless people, which could be through hotel or motel purchases or other options.
The rooms could be used for short-term or long-term housing, she said.
Nelson said the amount of the infrastructure bond that would go toward housing homeless people has not been determined.
BusinessDen reported in May that Denver was leasing 810 motel rooms to house the homeless and, at the time, it had cost the city $27 million since the program began in March 2020.
The city is already in talks to buy one motel, the former Stay Inn at 12033 E. 38th Ave., but that $7.85 million deal has not been finalized.
An executive order from President Joe Biden at the start of the year ensures FEMA will reimburse 100 percent of the cost to create non-congregate sheltering for homeless people through at least September.
Nelson said although the FEMA reimbursements may dry up, Denver will look for other funding methods to keep the rooms it is currently leasing for homeless people.
Hancock also said the city will create more tiny home villages, sanctioned homeless campsites like those currently in Park Hill and on the Regis University campus and "safe parking" sites.
Hancock said he is proposing to use $28 million of the city's American Rescue Plan funds for affordable housing and to build it "faster." He said Denver will create a "specialized team" to work on affordable housing projects through permit review and approval.
It was unclear how much more affordable housing that proposal would create.
"You have my word. We are going to continue to deploy every tool available, with a goal of lifting thousands of people out of homelessness over the next two years, including those who are living on our streets in the most unsafe and unhealthy of conditions," the mayor said.
As part of the proposed infrastructure bond package, Hancock said there are plans to build a new arena near the National Western Center in Globeville.
"Building a new state-of-the-art arena, and the new events it will attract, will create year-round jobs and provide funding for community programs and projects important to the well-being of the surrounding neighborhoods," Hancock said. "Bond-funded transportation projects will support new jobs and improve mobility, and other projects will strengthen our cultural institutions, libraries and parks-and-rec facilities."
Hancock did not provide more specifics of what activities would take place in the new arena, but a spokesperson from the mayor's office told The Denver Post that it would be a "mid-size" arena.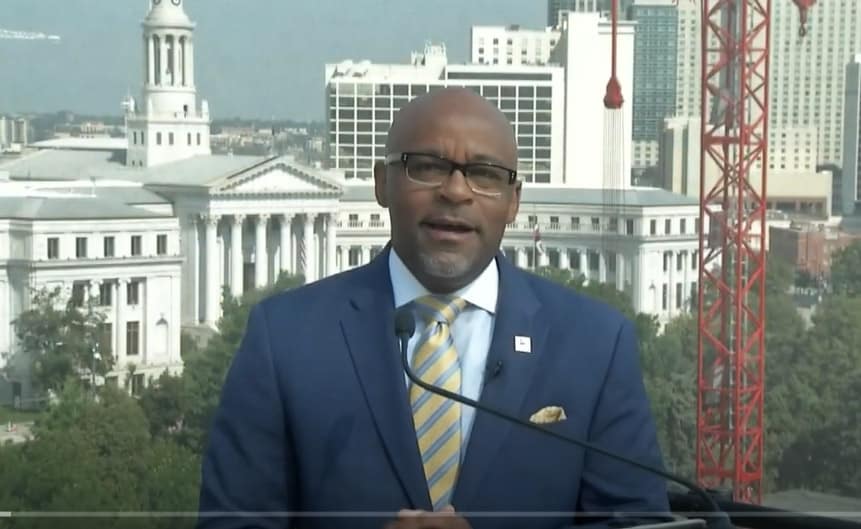 105659