A developer planning to demolish a hotel along Colfax Avenue east of downtown has closed on the purchase of it.
San Antonio-based Kairoi Residential paid $14.15 million last week for the Ramada by Wyndham Denver Downtown property at 1150 E. Colfax Ave., according to public records.
BusinessDen reported in 2019 that the firm was under contract for the site.
The property is nearly two acres, making the deal worth about $164 a square foot for the land.
Kairoi wants to build a seven-story structure with 334 units, according to a site development plan submitted to the city. The project would have about 6,000 square feet of retail space along Colfax, and 342 parking spaces.
A Kairoi executive did not respond to a request for comment. But Tyler Sibley, the company's vice president of development, told BusinessDen in 2019 that company saw the hotel site as the "nexus" between Cap Hill, Uptown and Cheesman Park, and attractive because of the large size of the parcel.
"We're excited to be a part of everything that turns over, so to speak, on the Colfax corridor," he said at the time.
The hotel itself is still operating. A message left with front desk staff on Monday was not returned.
In Denver, Kairoi completed the Park 17 apartment complex at 1280 E. 17th Ave. in City Park West last year. For a time, the firm was under contract to buy the Bell Park site at the southeast corner of Market Street and Speer Boulevard, but that deal fizzled last year.
The property was sold by Keys of Denver Hospitality LLC, which paid $8.3 million for it in October 2012, records show.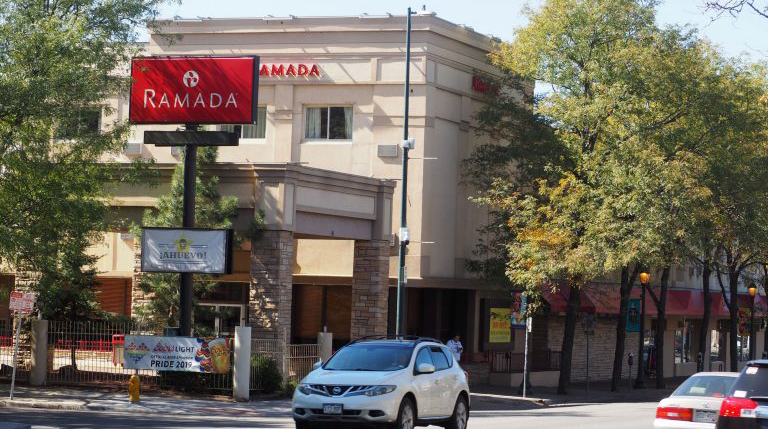 105056