Vivi Gloriod is about to bring a splash of color to South Broadway.
The owner of Team Vivi, a group within residential brokerage HomeSmart Realty Group, last week purchased the newly renovated building at 26-28 S. Broadway.
"We're going to paint the whole building hot pink," Gloriod said, noting that and black are the two colors at the heart of her team's branding.
Gloriod paid $1.9 million for the two-story building, according to public records. FirstBank provided financing for the deal. The structure is 6,132 square feet, according to property records, which makes the deal worth $309 a square foot. The building dates to 1936 and sits on a 0.07-acre lot.
The property was sold by 26 S Broadway LLC, which purchased it for $900,000 in December 2018. That ownership group proceeded to renovate the vacant structure, which included incorporating more glass into the front facade.
Gloriod said Team Vivi has five agents, including herself, and 13 total staff members. In 2020, a gangbusters year for the local housing market, the group worked on sales totaling about $77 million — $58 million of which involved Gloriod herself.
Gloriod said she "fell madly in love with Broadway in 2009 when I moved to Baker," and she advertises heavily to the neighborhood.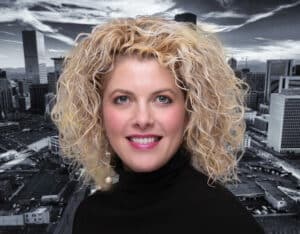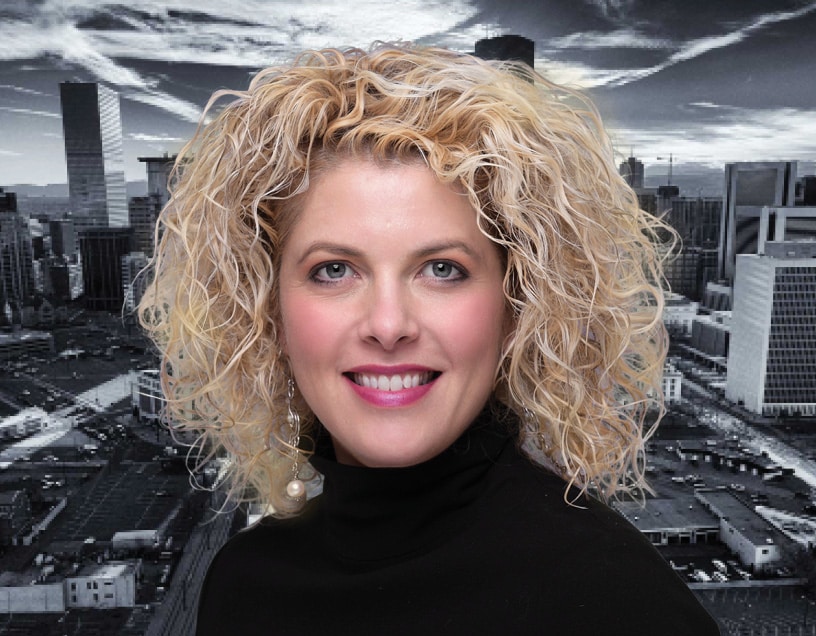 "When this building came up, I kind of freaked out about the price. But I also knew that being on Broadway, it was just a dream for me," she said, adding the street has "the perfect amount of grit and uniqueness."

Team Vivi has been operating out of two end units in a building at 6th Avenue and Inca Street, about 2,700 square feet in total, she said. Gloriod plans to sell those units.

On Broadway, Gloriod said her team will use about 4,000 square feet. She said she hasn't determined what she'll do with the leftover space, which will be on the first floor.

Gloriod said she hopes to move her team in by the end of May, and to host a black-tie grand opening party once the pandemic has come under control — hopefully this summer.

Broadway is already a colorful corridor in Baker, with plenty of murals and character. As for Team Vivi's hot pink-and-black branding, Gloriod said it has its origins in a former marketing director, who once raved about some underwear he had in the colors.

"Ever since the underwear incident, we've been black and pink," she said.

Next door to Gloriod's building, bar owner Stoney Jesseph plans to open a restaurant called Stoney's Cantina in space formerly occupied by Gozo. Deep dish chain Giordano's, meanwhile, is coming to 24 N. Broadway, and Dave's Hot Chicken is gearing up to launch in the Neon Local building at 99 S. Broadway.

103255