There won't be a battle over whether a Greyhound-owned building in Five Points should be named a city landmark, at least for now.
The Dallas-based bus company has withdrawn its request for a certificate of demolition eligibility for part of the structure at 2450 Curtis St., a city spokeswoman confirmed.
As a result of the withdrawal, three Denver residents who last month formally indicated they might ask the city to designate the building a landmark have decided not to do so.
"We don't necessarily find that it always leads to the best outcome," Keith Pryor, one of the three residents, said Tuesday. "We'd rather see this project have a little more flexibility."
The building at 2450 Curtis St. was built in 1947 by Indiana-based Cummins Diesel Engine Co., a major producer of diesel engines in the country. In the 1960s, the building was purchased by bus company Continental Trailways, which was subsequently acquired by Greyhound.
The structure is one of several on 2.5 acres that Greyhound owns across two blocks in Five Points. The company services and parks buses at the site, but told BusinessDen in January that it hopes to sell the real estate.
Late last year, Greyhound requested demolition eligibility certificates for all the buildings at the site. Those certificates make it easy to demolish a structure within five years. Property owners regularly request them if they think a buyer might want to redevelop.
Pryor and two other nearby residents, Julie Rubsam and Jeff Baker, in late December submitted a notice of intent to file a landmark application for the 2450 Curtis St. building.
Pryor told BusinessDen last month that the trio mainly wanted to ensure that redevelopment that takes place at the site is mixed-use, as opposed to purely residential. And he said they believed the 2450 Curtis building could easily be repurposed.
Speaking Tuesday, Pryor said he and his co-applicants' beliefs haven't changed. But he noted that when a building is landmarked, changes to its appearance have to be approved by the city's Landmark Preservation Commission.
"That adds time, and time is money, and it adds a layer of uncertainty … We don't necessarily want to handcuff them," he said of a future buyer.
Greyhound didn't respond to a request for comment this week. The company's decision to withdraw its request for the certificate doesn't prevent it or another party from seeking to demolish the structure in the future.
While Pryor has had meetings with Greyhound representatives with a mediator present, he said it's still unclear to him whether the bus company has identified a buyer or buyers for the sites.
The properties in Five Points, at the edge of what is considered Curtis Park, are Greyhound's sole significant real estate holding in Denver. The company sold off a more prominent site — the full city block bus station at 1055 19th St. — in December for $38 million. Its buses now operate out of Union Station.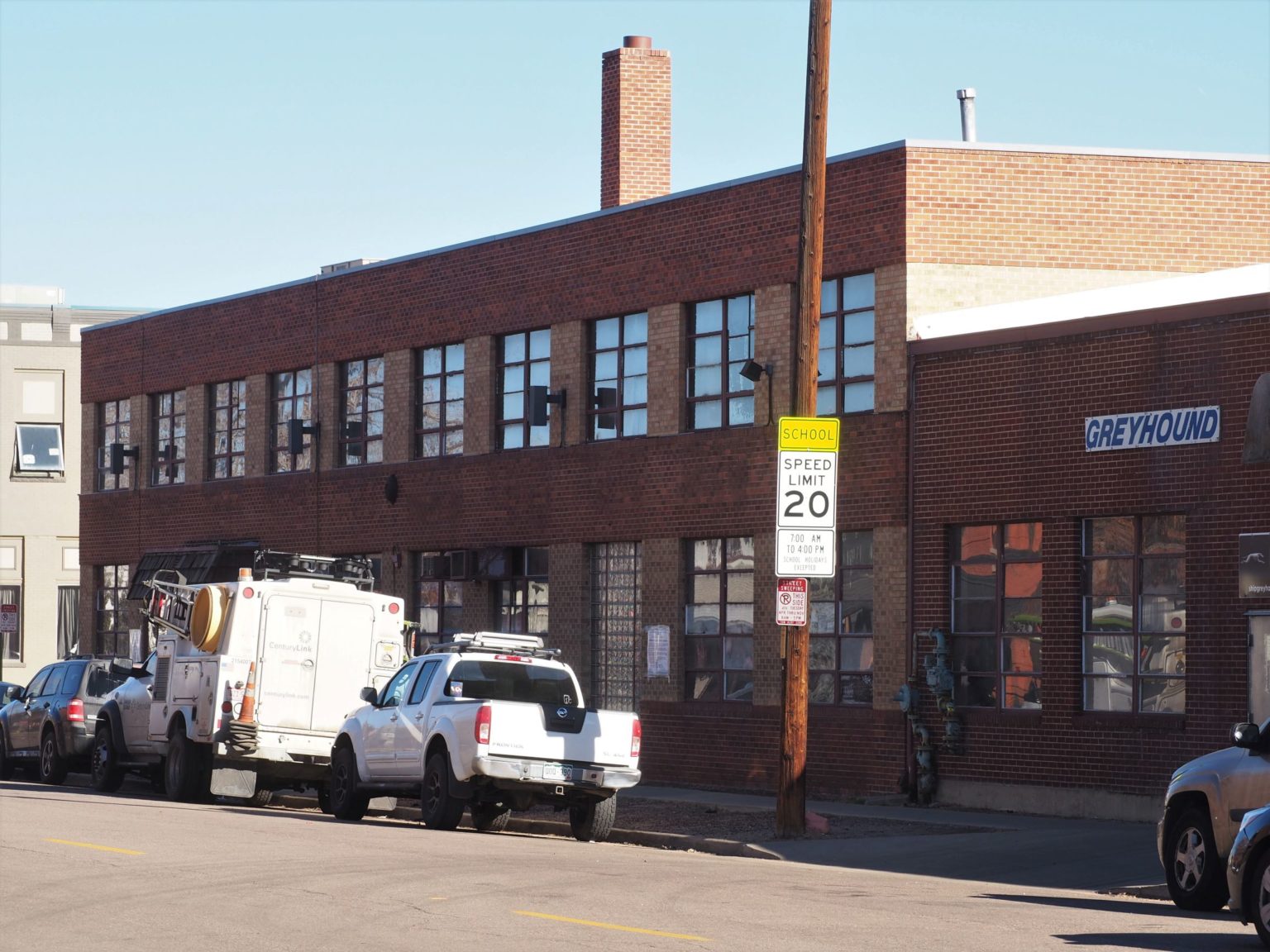 102181