Paul Tappon was tired of the razor bumps and irritation that his multi-blade razors would leave behind on his face after a morning shave.
So he and his old college roommate decided it was time to create a solution for other frustrated shavers — one that pushes back against what he sees as the industry's "multi-blade madness."
"As a man you think about the most premium shaving experience you can get, and it's going to the barber to get a hot towel shave with a single blade," Tappon said. "You go to the doctor, and they have to shave you before surgery or making a surgical incision: single blade. You go to get a tattoo, and they shave you before you get a tattoo: single blade. The reason is more blades equals more friction, more irritation and more ingrown hairs."
At the end of June, Tappon and his business partner and friend Mike Sopuch launched Uno Shave Co., a direct-to-consumer brand that offers a single blade razor with disposable razor cartridges for under a dollar.
Sopuch had always favored the single-blade Bic Disposable Shavers, but he hated how wasteful it was to throw away an entire razor every time the blades wore out. The two researched the market for a year and half and found that no direct-to-consumer brands sold a premium razor with a disposable single blade.
"When Dollar Shave Club entered the industry a while ago it disrupted this archaic model of paying too much for cartridges, and the big companies' monopoly on that," Tappon said. "But the new direct-to-consumer brands all sell the same product. They're all multi-blade cartridge razors."
Uno Shave sells a beginner's pack featuring a razor handle made from 100 percent recyclable CNC-machined aircraft-grade aluminum and 12 single-blade Swedish steel cartridges for $30 on its website. A pack of 12 more cartridges is $10.
"Our goal is to really get back to the basics and remind shavers that you don't need a vibrating heated handle that sings to you and has eight blades in order to get a good shave," Tappon said. "All the added gimmicks that big razor companies have convinced consumers that they need and should pay more for don't have any value and just end up creating more waste in landfills."
Most popular razor brands such as Gillette Fusion have at least six blades in their razors. A pack of four Gillette Fusion razor cartridges to replace the old blades also retails for around $12.
"With a multi-blade razor, you're actually cutting under the skin," Tappon said. "Unless your hair is very long, the first blade takes off all of the hair and the second blade runs a bit deeper, cutting the hair at the root, and etc. etc. Essentially, with the multi-blade razor, you're getting too close of a shave by shaving under the skin, which is really the cause for razor bumps and ingrown hairs."
In their first month, Tappon and Sopuch sold about 50 Uno Shave razors. They've both invested their own funds into the company, but have plans to launch a Kickstarter campaign in the near future.
Uno Shave is a part-time gig for the founders. Sopuch works full-time in real estate and Tappon works full-time in business development and sales for a financial technology company.
"We've been thinking about this for a while and when coronavirus happened, quarantine gave us a lot more time than we would have before to bring the business to life," Tappon said.
Tappon is also no stranger to side passion projects. In 2016, he and a group of his friends launched the startup RotoWar, which sold a fantasy lineup-making machine that used statistical projections to help subscribers put together teams for fantasy football and baseball contests. The daily fantasy sports environment changed when the state of New York declared it illegal, and the four friends decided to cease operations in 2017.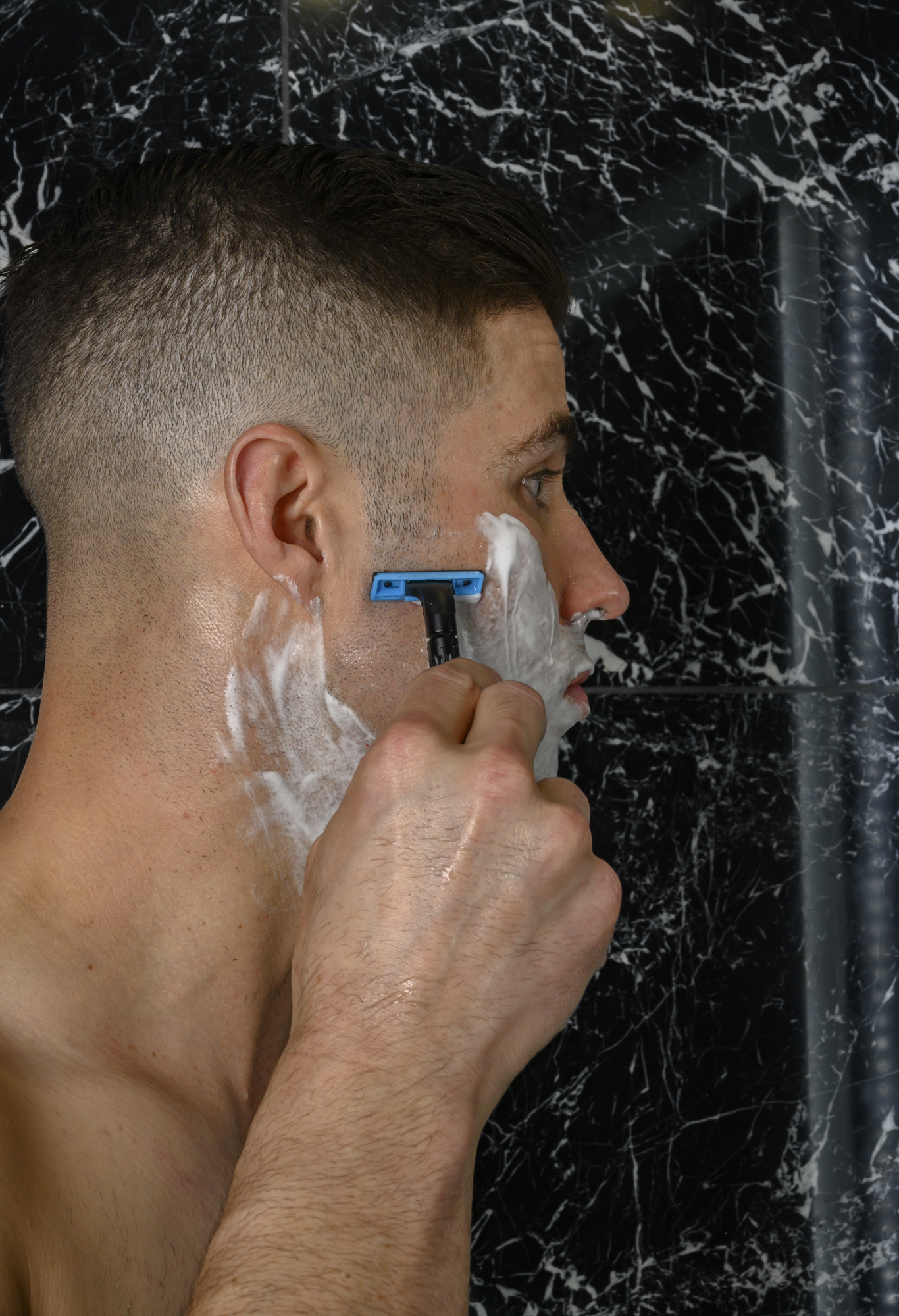 43475