Zach Frisch thinks that Empire is about as close as you can find for a mountain getaway.
The Denver entrepreneur purchased 12.7 acres along West Fork Clear Creek in 2018 for $670,000 from local residents Mark and Marie Brown. The site, about a six-minute drive down Highway 40 from Empire's small downtown, once was operated as a Conestoga Wagon Stop, and has four cabins built in 1935 that were rented to tourists. In recent years, some RVs have used the site.
Frisch has renamed the property Clear Creek RV Resort. He plans to renovate the cabins and rent them out, along with six vintage Airstreams and eight camping sites with year-round safari tents.
"This is the closest option to Denver and the Front Range where you're actually in the mountains, so it's extremely accessible," Frisch said. "I think glamping helps lower the bar into camping, so we plan to attract everyone from kids and family up to extreme skiers."
Frisch has done something like this before.
Four years ago, he purchased Hideout RV Park in Glenwood Springs for $1.4 million and replaced the RVs with sturdier tiny homes, which were designed and manufactured by a company in Buena Vista.
He sold the property in 2019 for $5.6 million to a California-based private equity firm under the entity PCP Hideout, according to public records. Now called The Hideout at Glenwood Springs, it offers RV sites, cabins and tiny homes for rent.
"I like to find valuable creative opportunities and rehabilitate them," Frisch said. "Sometimes I hold on to the sites for a long time, and others I take my profits and invest them in the next creative venture."
In Empire, Frisch is installing Airstreams restored by Mississippi-based Sunny Campers. The first one, which was installed last week, was commissioned in 1962 and traveled on the Union Pacific Railroad.
"The van conversion business is skyrocketing," said Blaine Henderson, a co-founder of Sunny Camper. "Our company, which rents and sells retrofitted vehicles, has seen double, almost triple, our regular sales numbers in the last six months."
The resort also will be the first Colorado site for Kibbo, a San Francisco-based startup that rents out sprinter vans and reserves communities across the country with proper amenities for customers to park their vehicles. Four dedicated spots will be available to rent for Kibbo customers.
Bookings are available now for all options on the resort's website, Kibbo, Airbnb, GlampingHub and VRBO.
The inaugural Airstream is 300 square feet with 8-foot ceilings, three beds, air conditioning, Wi-Fi, a kitchenette, shower and bathroom. It can comfortably accommodate six guests, and will rent for between $200 and $300 per night in September (prices will vary by season). The next one will arrive in October, and all six will be available to rent by January, the team said.
The cabins, which are 224 square feet, are currently being renovated, with plans to open all four by Christmas. They can accommodate four guests with a kitchen, bathroom and two beds.
As for the eight camping sites, Frisch said they hope to install year-round safari tents in January.
Other amenities on the resort include a 2,000-square-foot main office where visitors can take advantage of a kitchen, WiFi, games, beer tap and laundry machines. There's also a dog park, private hiking trails into Arapaho National Forest, a pond stocked with trout and a private section of Clear Creek where travelers can fly fish.
"With the pandemic putting international travel to a pause and forcing others to cancel flights, people want a different type of stay, and glamping is the perfect way to get outdoors with your family or a group of friends," Frisch said.
In addition to Clear Creek RV resort, Frisch is a minority stakeholder in Crested Butte's Tall Texan RV Park and is looking to buy another old campground to rehabilitate in Gunnison County.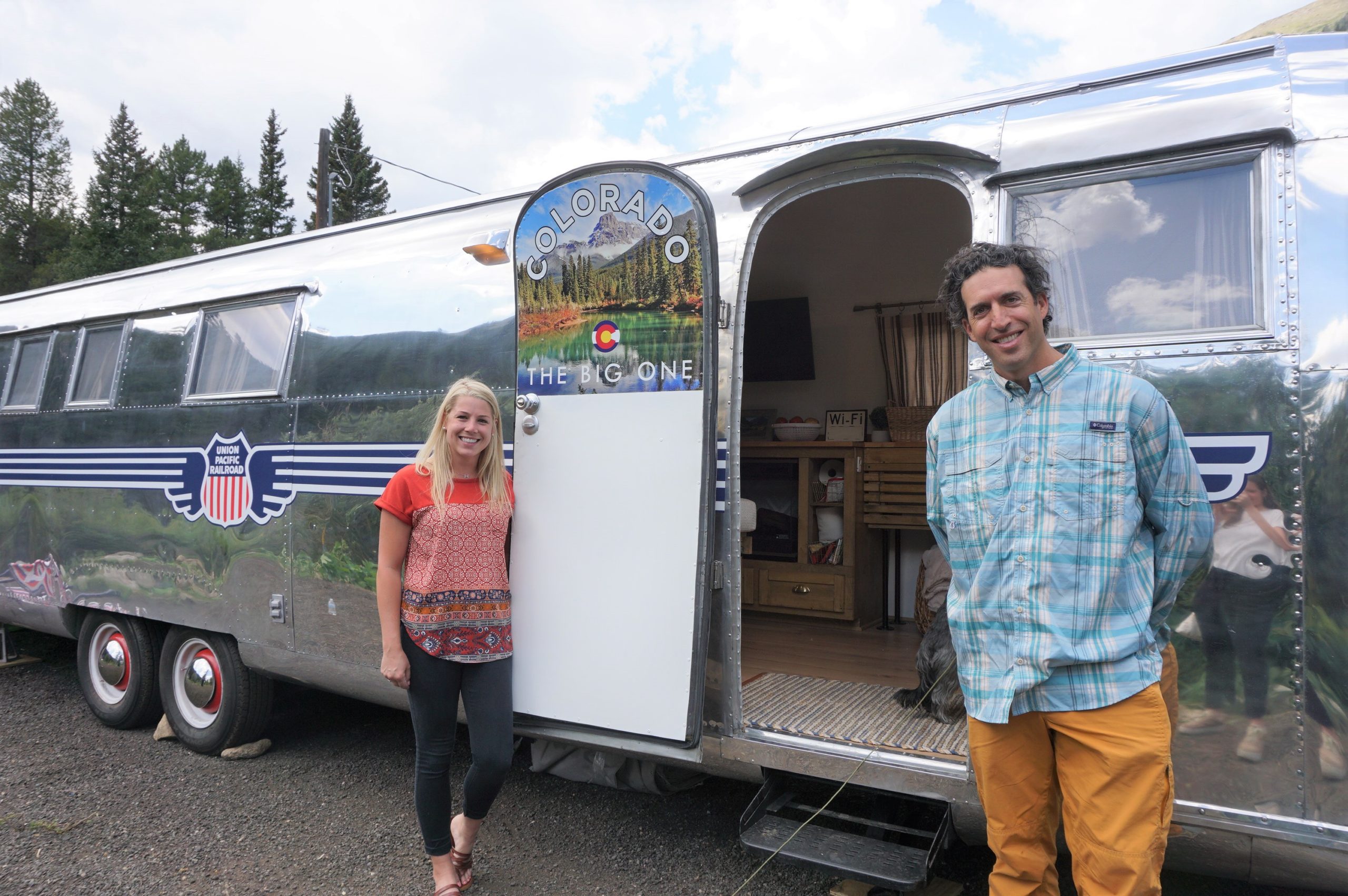 42796