Zach Frisch has big plans for small spaces.
Two years ago, the 41-year-old Denverite paid $1.4 million for the 9-acre Hideout RV Park in Glenwood Springs with plans to replace RVs (and one school bus) with sturdier tiny homes.
Last month he installed a model unit that he hopes will appeal to his current RV residents and 80 customers on the waiting list. He's changing the name of the property to Compass Mountain, and over the next two years expects to replace the 66 RVs – full-time homes to most of the residents – with stronger, energy-efficient tiny homes on wheels.
"Every tenant will have the option to upgrade their old RV to a tiny home if they want and it will phase in over time," Frisch said. "We are not going to kick everyone out … The goal is to modernize and upgrade the units they're in."
Frisch said tenants can choose any make or model of tiny homes, but he examined 10 prototypes and chose the Land Ark for the maiden voyage.
The first unit, measuring 360 square feet including two sleeping lofts, was designed and manufactured by Brian Buzarde and his company Land Ark.
"If you stay in a place this small, you don't want it to feel small," Buzarde said, adding that his tiny home design has several major advantages over the RVs at the Hideout.
There are more windows, because the units are not meant to hit the road often, he said. And the structures are beefier and can withstand Colorado's snow storms.
"Most RVs are built for mobility in mind. Ours is the exact opposite," Buzarde said, adding that snow (think Crested Butte) can cave in an RV roof.
He and his wife lived in his prototype tiny house for five years.
Buzarde said he's selling the units at $140,000 and manufacturing them at a shop in Buena Vista. He said that price point is comparable to some of the nicer RVs parked at the Hideout.
Tenants at the property pay a lot fee of $800 per month.
Because the homes are so small, the Hideout has a community center with a TV, kitchen and laundry. Frisch said he's upgrading the community center and putting in about $75,000 in utility work at the property.
The property first came on his radar when several contacts told him it was a good fit for his "creative and alternative real estate" strategy.
He bought it with a loan from Alpine Bank. And he said he has five other RV or mobile home parks under contract in Clear Creek and Gunnison counties.
"There is a systemic affordable housing crisis in the mountain towns, and I can create a state-wide brand for this type of product," Frisch said.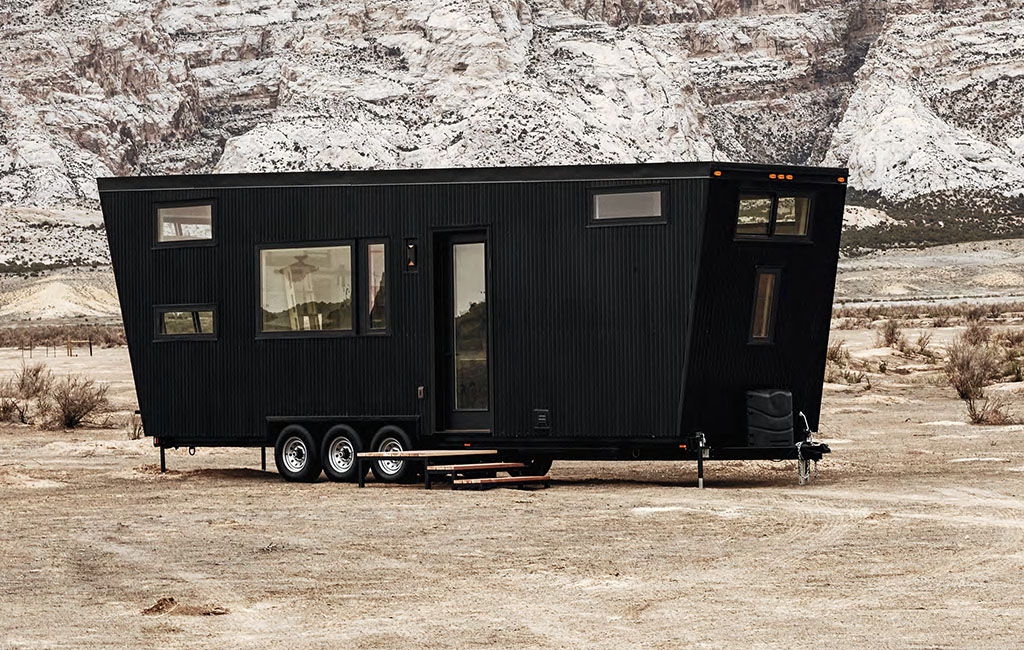 25777