Amazon has sued Denver-based real estate firm Northstar Commercial Partners over what the retail giant is calling "a significant fraud and kickback scheme," providing details on what likely prompted an April FBI raid at the home of Northstar CEO Brian Watson.
In a lawsuit filed in federal court in Virginia, where Northstar was developing multiple data center projects for Amazon, the retail giant said the April 2 raid "was executed on the same day that Watson and other Northstar-related Defendants received notice that their roles related to developing several properties in the Dulles corridor were being terminated based on evidence of their misconduct."
"The evidence revealed that Defendants paid millions of dollars in kickbacks to obtain non-competitive contracts that Defendants used to obtain tens of millions of dollars in illicit gains from development projects at Virginia real estate sites Amazon leased or purchased since 2018," the lawsuit read.
The kickbacks were paid on nine transactions totaling $415 million in Amazon spend, the company said in court documents.
The kickbacks were allegedly paid by Northstar to two Amazon managers described as the company's "primary decision-makers for real estate identification and selection in Virginia." The company has since fired both individuals, one last year and one this spring.
The lawsuit, which accuses Northstar of racketeering and fraud, was filed in late April. But it was under seal until last month.
Attorney Stan Garnett of Brownstein Hyatt Farber Schreck, who is representing Watson — the Republican nominee for Colorado state treasurer in 2018 — said his client denies any wrongdoing.
"We think Amazon and its counsel misunderstand a lot of what was happening," he said.
Amazon didn't respond to a request for comment.
Attorney: Unclear if lawsuit related to FBI raid
Garnett told BusinessDen that it's unclear if the scheme alleged by Amazon is the reason Watson was raided by the FBI. The bureau did not respond to BusinessDen's request for comment.
Amazon, meanwhile, said in court documents that "defendants' conduct is the subject of an ongoing federal criminal investigation," going on to specifically mention the FBI.
Watson, too, previously signaled that was likely the case. On the same day he was visited by the FBI, he said in an email to family and business associates that agents "started to accuse me of fraud, misappropriation of funds, etc. in relation to our Amazon data centers."
"I was shocked to hear this, as I do not know of any such fraud, and explained to them I could not discuss this as I was under a strict confidentiality agreement with Amazon," Watson wrote in the April email. "They then served me papers, confiscated both my laptops and cell phone, and left my home."
Watson wrote in the email that he was unsure what the FBI was interested in, but "I believe it is regarding one of two things."
First, he claimed that last year two now-former Northstar employees "placed a parcel of land in Virginia under contract for $96 million and flipped a few weeks later for $116 million, making approximately $20 million behind my back."
"I learned of this 2 days before my wedding from an employee, and promptly investigated this," Watson wrote. "The next day I fired these two thieves and confiscated their business computers and had them escorted from the office."
In its lawsuit, Amazon disputed Watson's characterization of that incident, saying he was in on the deal.
"Amazon learned during the course of its investigation of this transaction that in September 2019, Watson had apparently negotiated with these same individuals a payment of at least $5 million from their ill-gotten gains before executing confidentiality agreements with them to conceal their misconduct," the company wrote.
Second, in his April email Watson wrote the FBI also could be looking into "the referral agreement we have with Villanova Trust who was mentioned by the FBI agents and in the documents they gave me today."
He said Northstar pays an individual with Villanova Trust $4,000 a month as an independent contractor to research large companies that might have real estate needs and make introductions.
Watson said this independent contractor introduced him to Amazon, and that Watson or the firm expected to make "over $60 million in the next few years" from Amazon deals.
Payments to trust at heart of scrutiny
In its lawsuit, which also named Villanova Trust as a defendant, Amazon referred to the entity as "a primary vehicle for Defendants' kickback scheme."
According to the lawsuit, on at least nine leases, Watson executed a kickback scheme with a sibling of an Amazon real estate transaction manager, which involved Northstar funneling payments to Villanova Trust, where that Amazon manager and one other had withdrawal privileges. Amazon said it fired one of those employees in 2019, and the second this past spring.
The leases were executed between February 2018 and January 2020, according to Amazon.
On a different real estate transaction, in which Amazon purchased a property in July 2019, Northstar and the former Amazon managers charged Amazon "more than $17 million in unjustified purchase and assignment fees on the approximately $100 million Virginia White Peaks property," the lawsuit alleges.
"Defendants' illegal activities were executed through concealed contracts and LLCs, and escaped detection until a former Northstar employee reported them to an Amazon executive in December 2019," Amazon said in the April lawsuit. "That informant described the scheme as involving apparent kickbacks in excess of $8,000,000, and likely in the tens of millions of dollars."
Amazon said a second individual later provided more details on the arrangement.
Garnett, Watson's attorney, acknowledged payments to the trust but denied that Amazon managers had withdrawal rights. He said Northstar did not control other arrangements the trust may have had.
Garnett said the payments that Amazon is objecting to were the result of "standard arrangements, very normal within the commercial real estate business" and "there was nothing fraudulent or misleading or inappropriate about any of them."
In June, Northstar and Watson asked the court to dismiss the case. Among other things, they said that case failed to "allege plausibly that either purported scheme resulted in any cognizable harm to Amazon."
"To this day, Amazon has not sought rescission of those agreements but has instead accepted – and continues to accept – the benefit of the lease transactions … Similarly, Amazon has taken possession of the so-called "White Peaks" property and has not sought rescission of that sale," Watson and Northstar wrote.
A judge has yet to rule on the motion to dismiss.
Northstar faces at least three other lawsuits
Northstar also was sued this year by Louisville, Colorado-based Balfour over a senior living community the two companies partnered to develop in Michigan.
In court documents associated with that lawsuit, Balfour has alleged that, in addition to the FBI, Northstar also is being investigated by the U.S. Securities and Exchange Commission. In April, Garnett told BusinessDen he was unaware of any such investigation. Asked again Thursday, he said he could not comment.
In late 2019, Northstar was sued by the firm's former director of debt and equity, who alleged he was owed nearly $1 million. That lawsuit is ongoing.
Additionally, earlier this month, Watson was sued in Denver District Court by Douglas Healy. Healy alleged he sold Class B membership interests in an entity called LMLC Naperville LLC to entities associated with Watson, but that he was not paid a $122,220 payment due at the end of June.
Multiple executives left Northstar around the time of the FBI raid, including Chief Operating Officer Tim Lorman and Chief Financial Officer Brent Gray.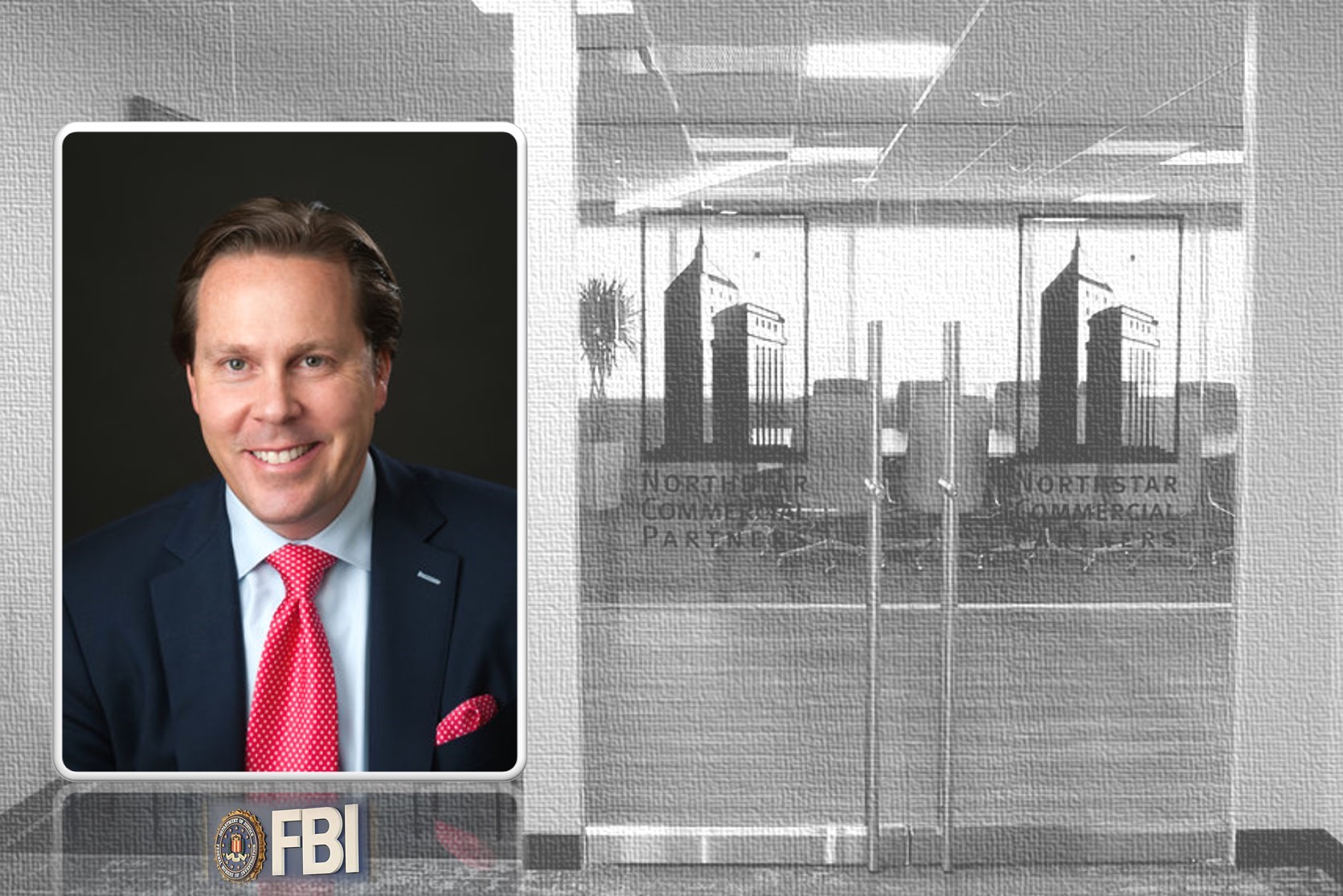 42613