The CEO of Denver-based real estate firm Northstar Commercial Partners said the FBI seized items from him on Thursday as part of an apparent ongoing investigation.
Brian Watson, who was also the Republican nominee for Colorado state treasurer in 2018, said in an email sent to business partners and family members that the agents who visited him at his home "started to accuse me of fraud, misappropriation of funds, etc. in relation to our Amazon data centers."
"I was shocked to hear this, as I do not know of any such fraud, and explained to them I could not discuss this as I was under a strict confidentiality agreement with Amazon," he wrote. "They then served me papers, confiscated both my laptops and cell phone, and left my home."
"Needless to state, I was scared, shocked and devastated," he said.
Watson, 48, said in the email that he does not believe Northstar has done anything illegal. Contacted by BusinessDen on Monday, he referred a request for comment to attorney Stan Garnett of Brownstein Hyatt Farber Schreck.
"Brian has run his business for a long time at a high level of integrity," Garnett said.
The Denver office of the FBI and Amazon did not respond to separate requests for comment.
Watson founded the privately held Northstar in 2000. The firm has $1.3 billion in assets under ownership and management, according to its website. Its portfolio consists of 41 properties in 15 states, adding up to 7.9 million square feet across 667 acres.
Twelve of those properties are in Colorado, according to the website. Northstar's local holdings include the three-story glass office building Offices at the Art at 1221 Broadway, which the firm purchased for $17 million in 2018.
Northstar's website does not detail the company's work for Amazon, but a trade publication reported in 2018 that the company was developing two massive buildings for Amazon Web Services in northern Virginia, with an estimated cost of $100 million.
In the email, Watson said the arrival of the FBI at his home "was like a scene from a movie where 3-4 cars showed up in my driveway," and special agents greeted him at the door.
Watson wrote he initially believed the agents were there in connection with a senior living community Northstar developed in Ann Arbor, Michigan, in conjunction with Louisville, Colorado-based Balfour.
"They explained that they were there to help us with the Balfour Ann Arbor wire fraud issue, as our contractor Brinkmann Construction was hacked, and they sent us incorrect wire instructions where we wired $3 million," he wrote. "We had contacted the FBI weeks earlier to report this crime and to see if they could help us."
Balfour last month sued Northstar over the project, alleging breach of contract, according to court records obtained by BusinessDen. The lawsuit mentions what Balfour calls "The Missing $3,000,000 Wire."
"If that is true, then the 'hacking' was possible because Defendants inexcusably failed to follow the basic practice of verbally confirming the Wire's transmission and receipt to a different recipient bank than Brinkmann had historically used," the lawsuit reads.
In his email, Watson said that prior to agents arriving at his home, he believed the agency had been able to seize the $3 million, and that he'd been "pleading" with the FBI to return the funds.
"Based on the massive stress this has caused me for weeks, I gladly let them in, as I thought they were there to help … After discussing the Ann Arbor wire issue, they then changed tone," he wrote.
Watson wrote he is unsure what the FBI is interested in, but that "I believe it is regarding one of two things."
First, he wrote, last year two now-former employees "placed a parcel of land in Virginia under contract for $96 million and flipped a few weeks later for $116 million, making approximately $20 million behind my back."
"I learned of this 2 days before my wedding from an employee, and promptly investigated this," Watson wrote. "The next day I fired these two thieves and confiscated their business computers and had them escorted from the office."
Watson said documents shown by the FBI agents specifically mentioned one of the former employees by name.
If it's not that, Watson wrote, "then it may be the referral agreement we have with Villanova Trust who was mentioned by the FBI agents and in the documents they gave me today."
He said Northstar pays an individual with Villanova Trust $4,000 a month as an independent contractor to research large companies that might have real estate needs and to introduce Watson to them.
Watson said this independent contractor introduced him to Amazon, and that Watson or the firm expects to make "over $60 million in the next few years" from Amazon deals.
"In speaking with my legal counsel, we still believe that we did not do anything illegal," Watson wrote.
Garnett, Watson's attorney, emphasized that he does not know for sure what the FBI is interested in, and said he has reached out to the agency to learn more.
Watson also wrote in his email that he or the firm was expecting to receive about $11 million in the near future from various sales, but "almost all of these have been terminated or put on hold due to Covid-19."
Watson beat two other candidates in the 2018 Republican primary for state treasurer. He lost to Democrat Dave Young in the November general election, garnering 44.9 percent of the vote to Young's 52.2 percent.
A former director with Northstar sued Watson and the firm in November, alleging the company owes him nearly $1 million.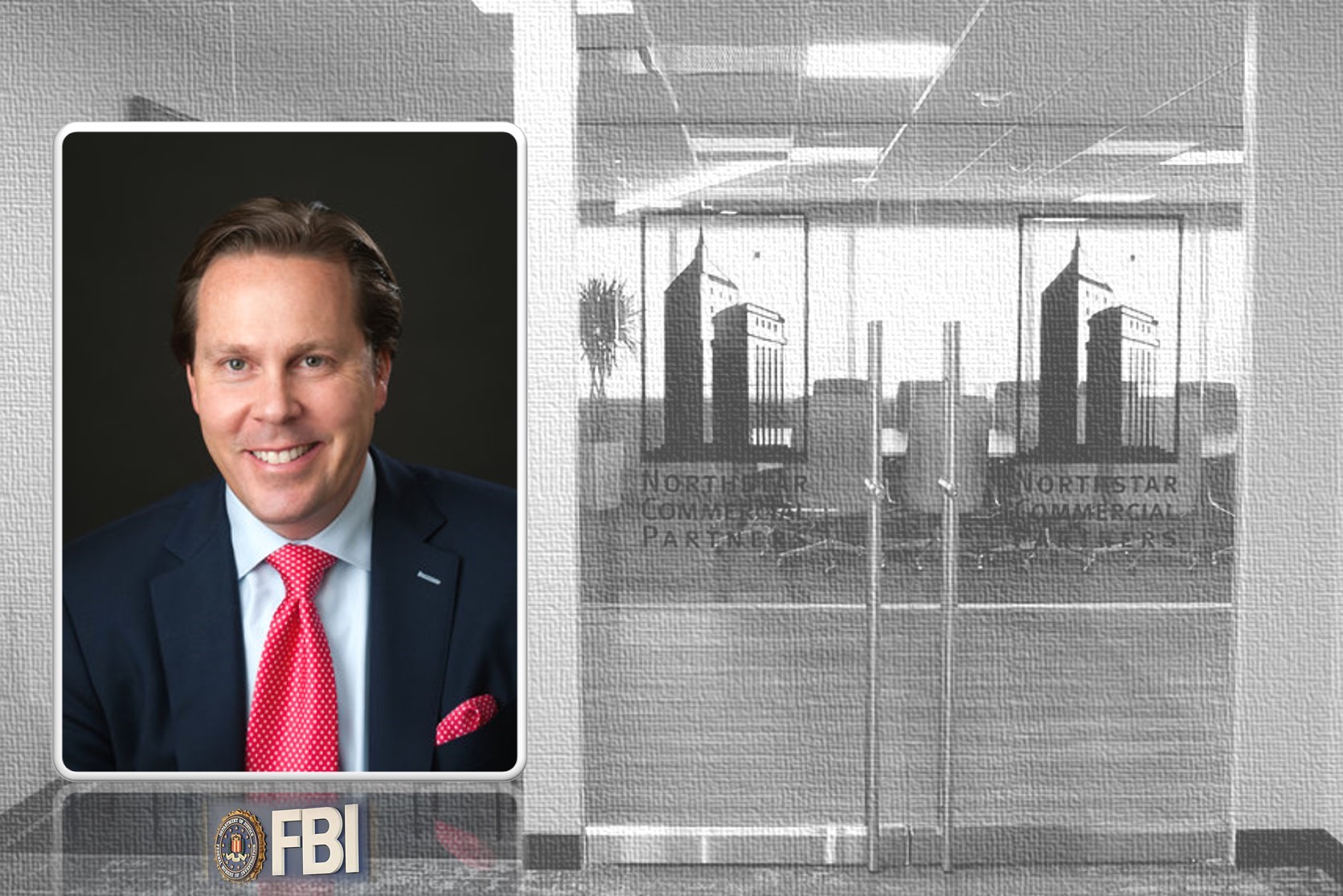 40693