Boot company Danner plans to open a store in downtown Denver's new Market Station development.
A representative of the Portland, Oregon-based company confirmed the planned store this week, although she declined to answer questions, citing an uncertain opening date because of the coronavirus pandemic.
According to its website, Danner has six stores, all in Oregon and Washington state. The company's products also are sold by a number of other brick-and-mortar retailers, including in Denver by REI and Evo.
Danner markets its footwear in six categories: Work, Hike, Lifestyle, Hunt, Military and Law Enforcement.
Denver-based Continuum Partners and New York-based Clarion Partners are developing Market Station, which takes up much of a full city block along the 16th Street Mall, forming a "U" around the existing RTD office building at 1600 Blake St.
Market Station will incorporate 82,000 square feet of retail space on the ground floor of the entire project, including units facing the pedestrian-only "paseo" where an alley typically would run. The retail space has been branded "Basecamp at Market Station" as the developers target outdoor brands.
The retail units will be topped with both office and residential space.
A representative for the developers declined to comment on Danner or other leases, but said the project now is expected to be completed in November.
Danner is the first retailer known to have committed to the project. On the restaurant side, BusinessDen previously reported that upscale seafood chain Water Grill is a tenant.
Chase Bank has leased a chunk of the office space, and will vacate the office tower topped with its signage at 1125 17th St.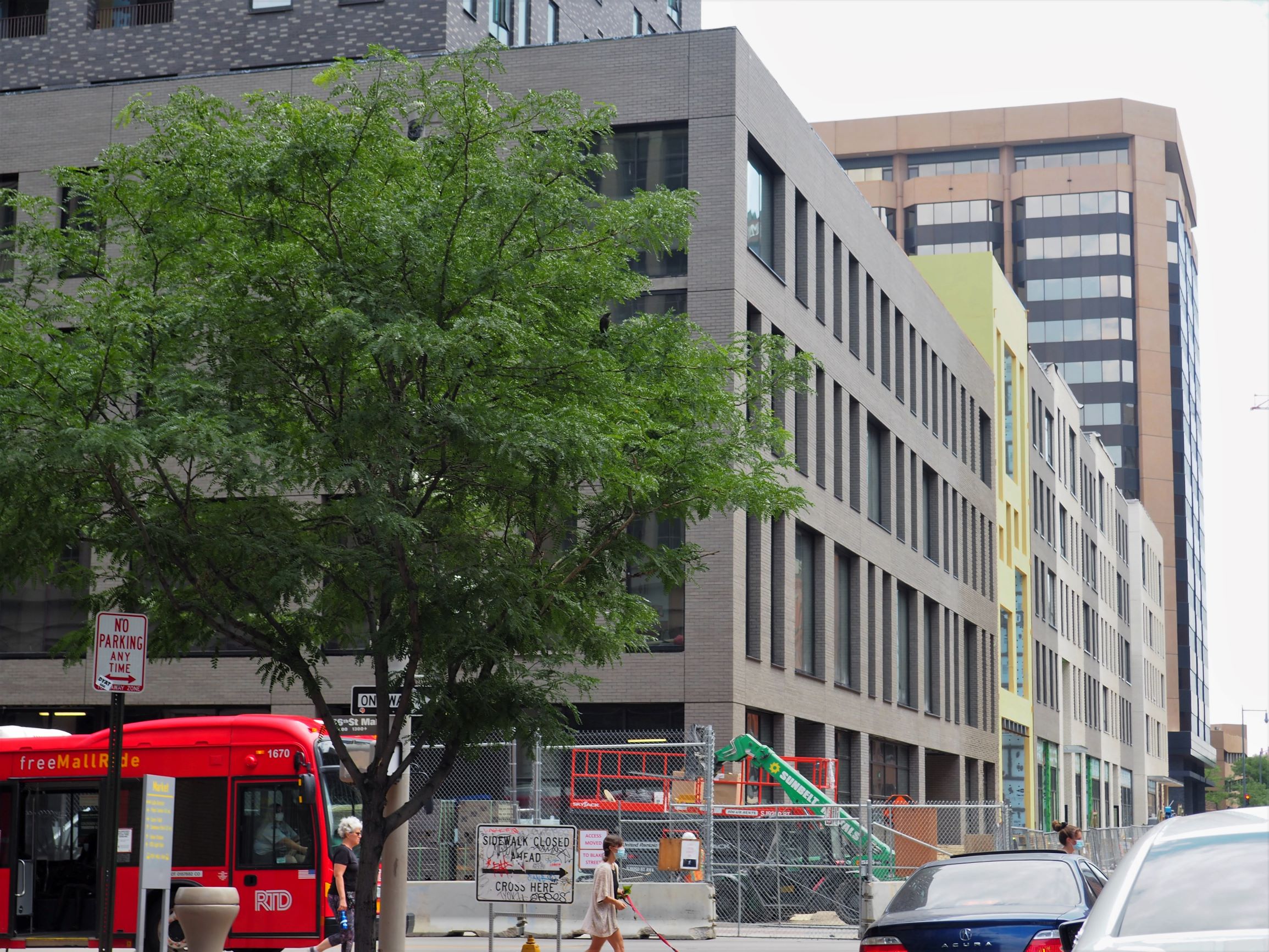 42489