Chase Bank is pulling into Market Station.
A spokeswoman for the New York-based financial giant told BusinessDen that the company has signed a lease for office space in the mixed-use project being developed along the 16th Street Mall.
"We're excited about our ability to grow our business in Denver and continue to provide outstanding services and solutions to customers and clients," spokeswoman Maura Cardova said in an email. "We'll share more soon."
The company has leased approximately 55,000 square feet of office space, according to a source.
Chase plans to vacate its space at 1125 17th St., an office tower topped with its signage. The company has been at the 25-story building since 2004, when it merged with Bank One Corp., which operated in the building. The structure sold to a Goldman Sachs-affiliated entity in 2017 for $169.7 million.
Chase also plans to vacate office space it has at Republic Plaza at 370 17th St., the source said. J.P. Morgan Private Bank staff have operated in the building since 2001, and wealth management staff joined them in 2011, according to a 2011 Denver Business Journal story.
Denver-based Continuum Partners and New York-based Clarion Partners are developing Market Station. A representative for the developers declined to comment.
The project, currently under construction, takes up nearly a full city block along the 16th Street Mall between Market and Blake streets. Once completed, it will feature approximately 95,000 square feet of office space, as well as 225 apartments and 82,000 retail square feet.
While the developers have not announced any tenants, BusinessDen reported in January that Water Grill, which is an upscale seafood restaurant with six locations in California, Las Vegas and Dallas, had submitted documents to the city requesting permits for a location within the project.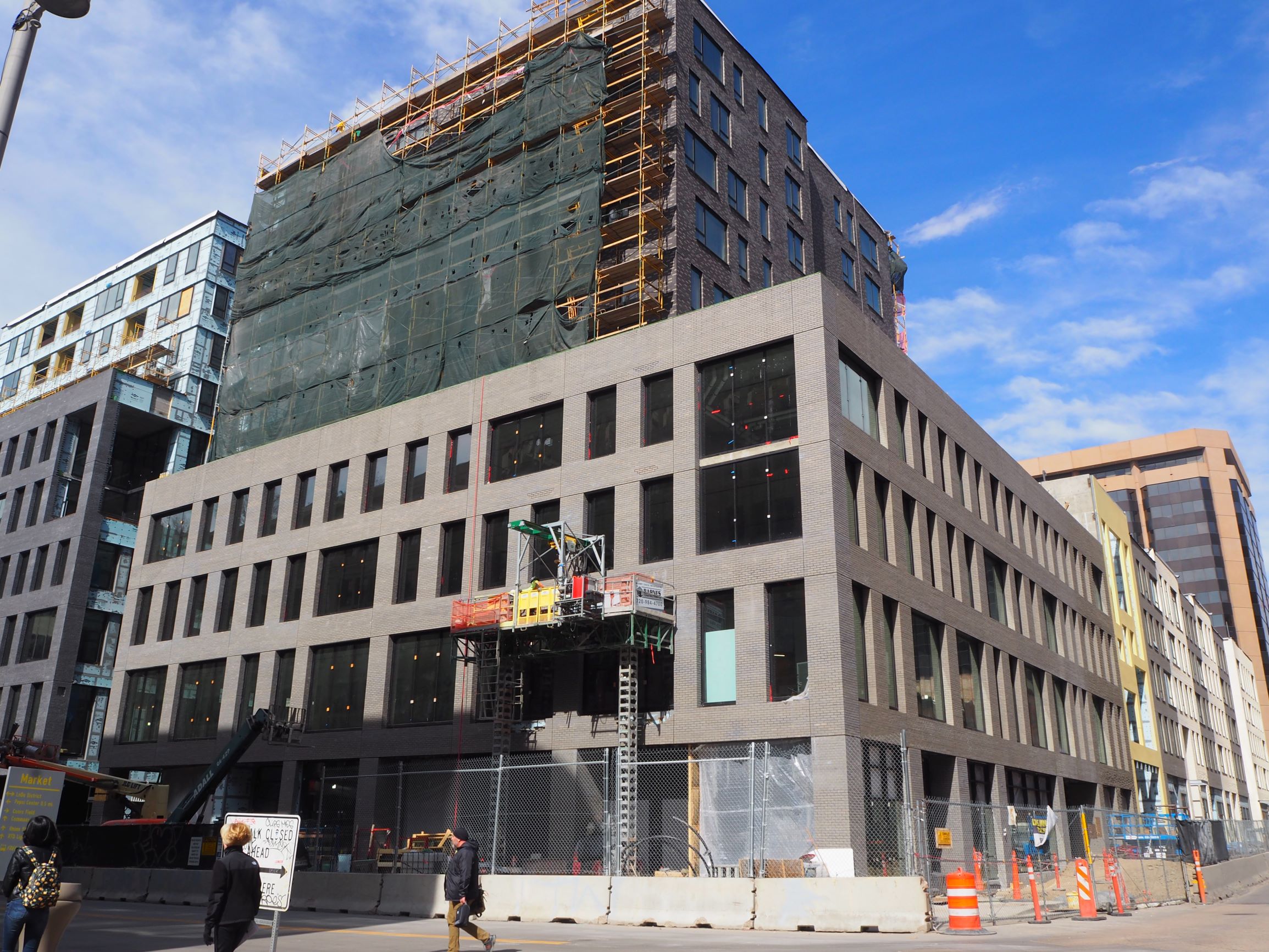 40490