Denver's real estate market has ended its nearly three-month, COVID-19-induced housing slump, according to the Denver Metro Association of Realtors' monthly market trend report released Friday.
In June, buyers closed on 5,581 homes, up 57 percent from May and down only 4 percent from June 2019, and an additional record-breaking 7,676 homes went under contract.
"It was as if nothing happened," said Jill Schafer, chair of the market trends committee at DMAR and broker for Kentwood Real Estate. "It's almost like we skipped months of unusual statistics, and now we're back full-blown and going fast."
The association's numbers pertain to an 11-county region it considers the metro area. Those counties are Adams, Arapahoe, Boulder, Broomfield, Clear Creek, Denver, Douglas, Elbert, Gilpin, Jefferson and Park.
The number of pending home sales was up 16.25 percent month over month and 27.38 percent year over year in June, the highest since April 2019. Pending contracts had skyrocketed in May, suggesting a busy June since deals usually take a month to close.
"Just from glancing at numbers from the first week of July, I'm confident we will have records again next month," Schafer said.
In March, pre-pandemic, the average price of a home in the metro Denver area reached more than $500,000 for the first time at $513,535. That price dropped to $503,231 in April and $495,925 in May during the home-showing shutdown and economic uncertainty that resulted from the pandemic.
However in June, the average price returned to $509,736, the second-highest-average price in a month.
"It's the typical law of supply and demand," Schafer said. "When you have more demand than supply, prices go up, and that's what was happening before COVID-19 hit because we had a record March."
More homes were put under contract than up for sale this month; only 6,383 listings were on the market at the end of June, nearing a record low for that month since 2015.
"I expected there to be a lot more listings," Schafer said. "I assumed a lot of people were just getting projects done or preparing their house for the market. It's that vicious circle of wanting to move but not seeing a lot out there, and if people don't sell their house, there will be no options for them to move into."
The only segment of the market in which homebuyers had the upper hand was attached homes, such as condos and townhomes, priced over $1 million. In June, only 98 luxury attached listings closed and 135 were active, down 27 percent year over year. Luxury condos regularly sit on the market longer than single-family homes, and currently have an average of 48 days on market and nearly 10 months of inventory.
Year to date, the number of luxury market sales has not caught up to the same levels as this time last year. Single-family and condo luxury home sales were down 13 percent and 28 percent, respectively, from this time last year. The total number of luxury homes sold year to date was down 15 percent.
Although new waves of the virus could lead to a potential industry shutdown in the future, Schafer said she's confident that buyer demand will remain steady.
"We've had such pent-up demand for a long time in addition to those slow interest rates, and those who are economically making it through this are trying to get out there and buy," Schafer said.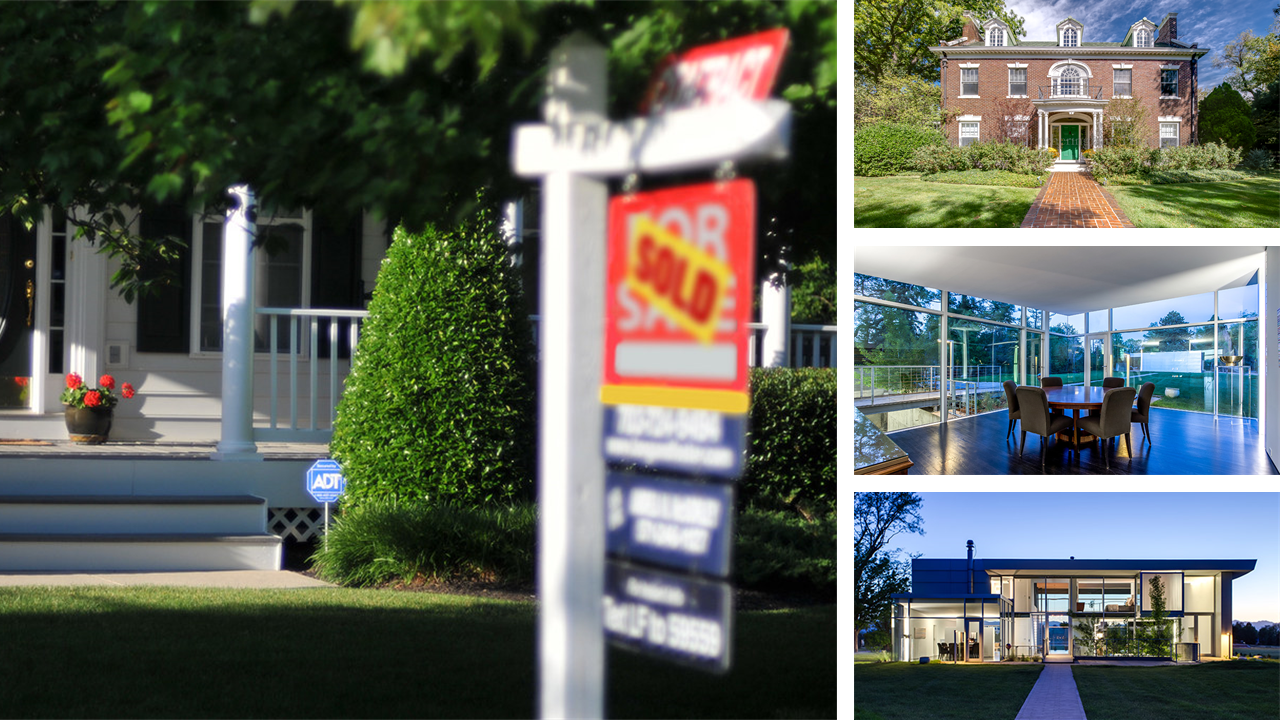 42404